I've been trying to be really good about budgeting lately since I still have a stack of hospital bills to pay off. Some days I'm more disciplined than others. I know it's never good to buy things to make yourself feel better and feed into consumer culture, blah, blah, blah. But sometimes when you're down, a new item of clothing or a cheap sparkly ring, is exactly what you need want.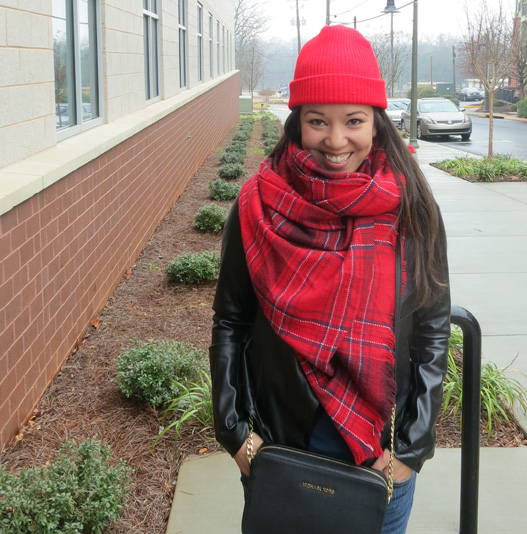 Two weeks ago I was desperate for something new and shiny to get my mind off stressful health stuff and I remembered that I had a few giftcards from Shopbop – woohoo! So I ended up getting a BB Dakota Lillian Drapey Front Jacket and a MICHAEL Michael Kors Jet Set Cross Body Bag.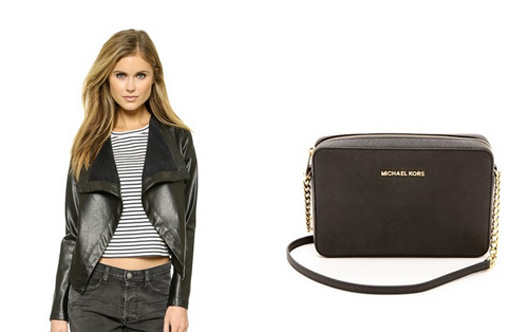 Yes, I'm bringing the late 90s back with my loose fitting bootleg jeans. Don't judge. They're comfortable and perfect for the weekend.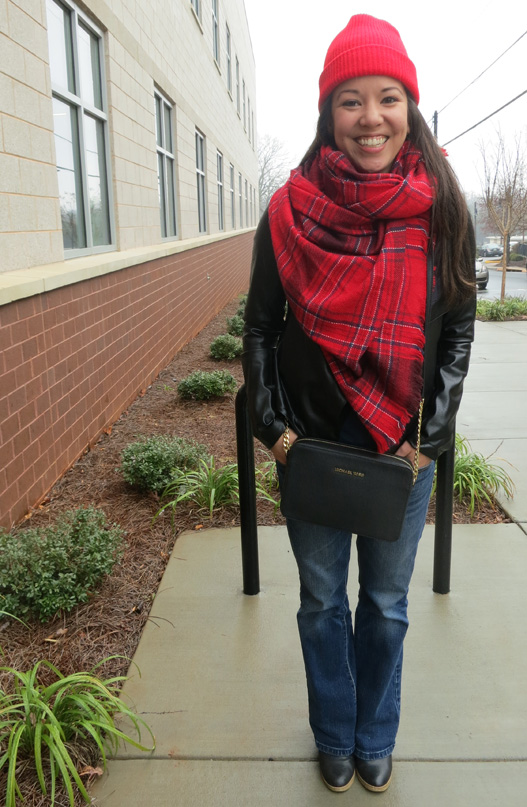 H&M scarf | Hat from Amazon.com | American Eagle jeans and boots | V rings from Squash Blossom Boutique | Old Navy spiral ring | French tip and polka dot Jamberries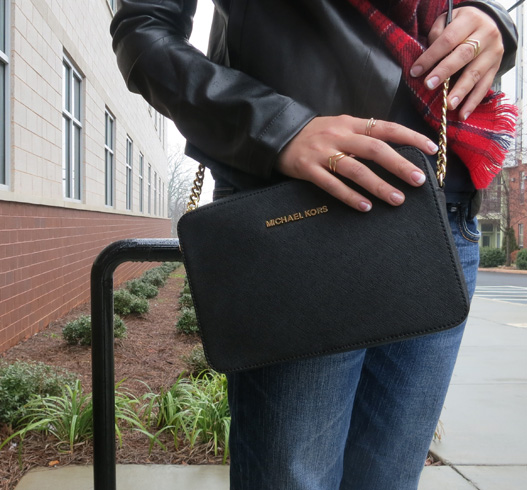 For those of you who don't have a Shopbop giftcard, not to worry! From now until Sunday, Shopbop is having a big sales event:
If you spend $250 or more, you'll save 15%.
If you spend $500 or more, you'll save 20%.
If you spend over $1000, you'll save 25%.
Click here to get the coupon code. If you can't hit the $250 mark, get some friends in on your order.
Disclaimer: AsianCajuns participates in Shopbop's affiliate program, but this isn't sponsored post, so all my thoughts and opinions are my own.
And last but not least, thank you to everyone for such wonderful and sweet comments on my last post! It's not easy for me to open up about my health on the blog and all of your support and kind words mean so much. Now that I'm almost back to 100%, I'll be blogging a lot more regularly!
xoxo, Cath