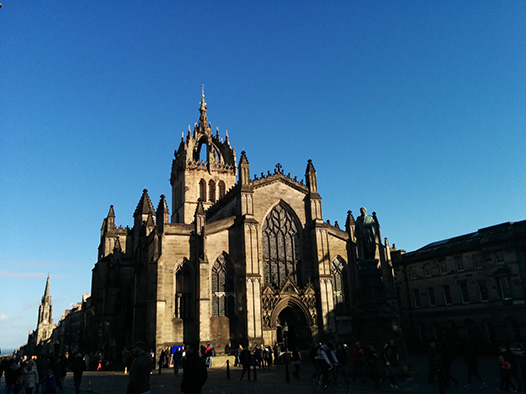 Lovely St. Giles on a blue-skied day in Edinburgh
Hi Cath!
I'm so sorry things have gone quiet on my end. As you know, outside of work, most of my brain power has been used on two things:
• Becoming a tidying disciple of this book
• Figuring out what to do with my "new" curly hair
Those must seem like luxuries to you as busy as you are: full-time work, two work-heavy classes at night, saving for your surgery, taking care of your pups and your fam, your new house, going to the gym. I seriously don't know how you do it.
Since I only do about 32% of what you do, I've had time to throw myself into Marie Kondo's method of discarding and then arranging your house AND watch endless Youtube videos on what to do with wavy/curly hair.
I will write a proper post all about Marie Kondo's book, but in the meantime here is a sneak peak before and after: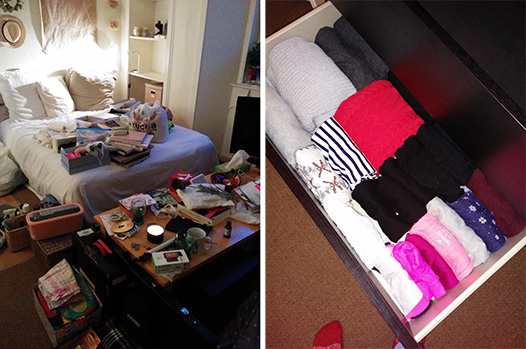 And here's what my hair looks like most mornings after I've slept on it (photo does not show copious amounts of frizz) — Sorry about the weird glow on my face. That would be my sun lamp: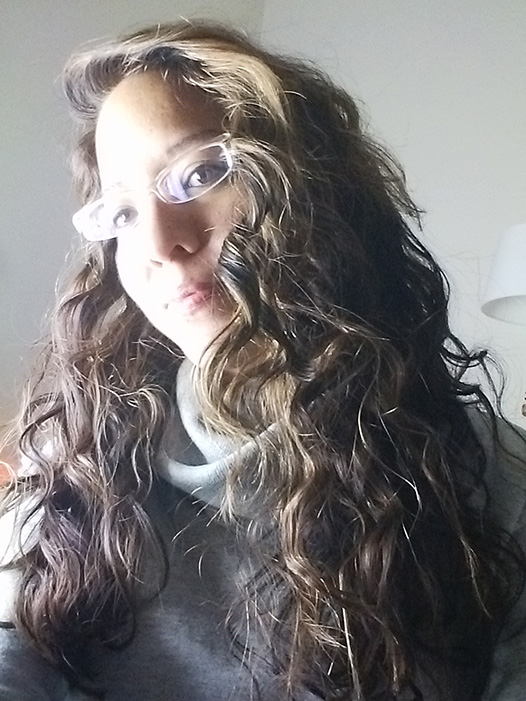 Sara and I tried out Heads and Tales gin bar the other night. Mine is the pink cocktail which was smoked grapefruit and gin. The "smoke" came from a few squirts of peaty whisky around the rim of the glass — and you know how much I love my peaty whisky!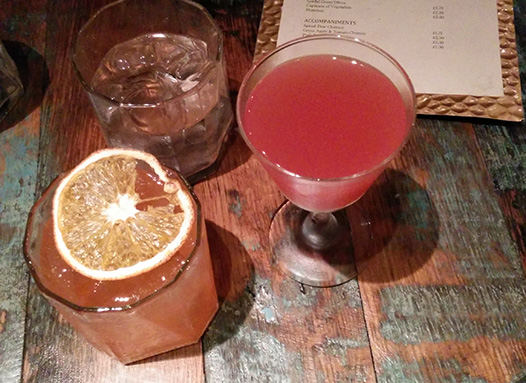 After tidying all weekend, we did take one break to go to our favourite new local café called Milk. Our favourite is their rosemary egg and mushroom burrito served with wild rice and a chopped cabbage salad: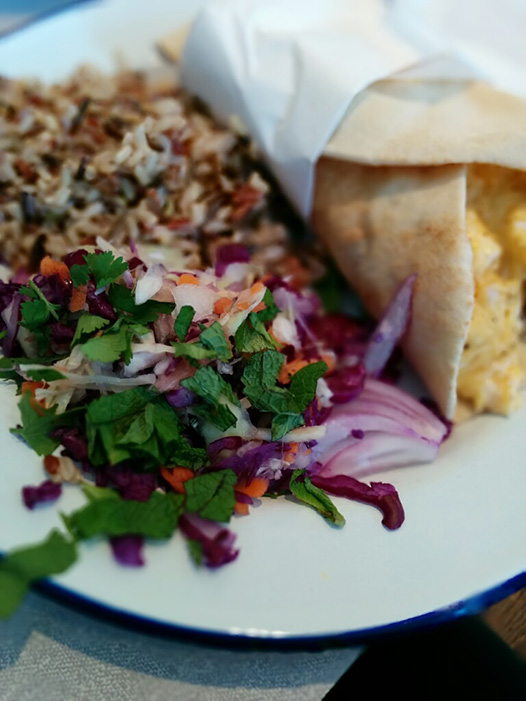 Apologies for the state of most of these photos. I'm home mainly when it is pitch-black outside (the sun rises around 9 am and sets before 4 pm). I'll do a proper post on the KonMari method if you want to see all the changes it's made (I know I sound like I've drunk the kool aid — I totally have).
Hope the week is treating you well and cutting you some slack.
Love,
Lar