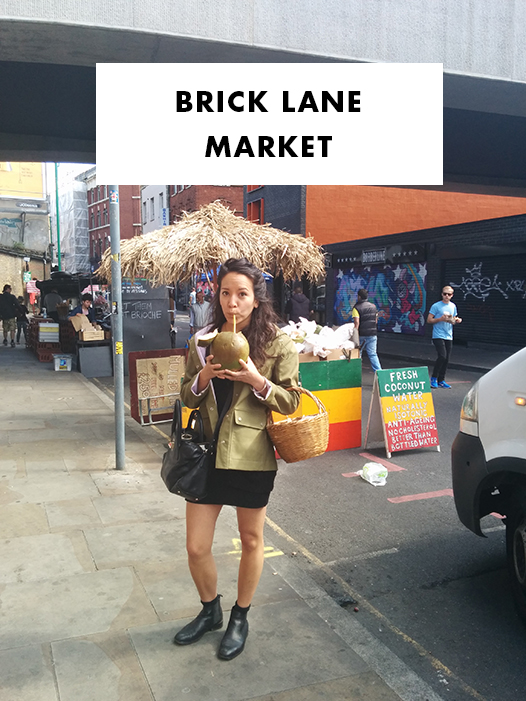 Dear Cath,
I want you to feel like you were there with us, but I hope that doesn't mean you'll get finger-scrolling-itis — there are an excessive amount of photos in this one. It's the only way it can be done.
London: 2 weeks ago
Your first full morning in town, you wake up and head to Brick Lane with us. It's a gloriously sunny and warm day in east London (yes, London!) and the marketeers are just tying their tarps to metal poles and unpacking their wares: everything from cutsey dresses to tangles of wires to vinyl and chipped tea cups.
We were so early we made it before all the amazing food had fully started bubbling away in their shallow cast iron pots: thai curries mingled next to tacos who rubbed shoulders with samosas. But before we get ahead of ourselves . breakfast.
Beigel Bake. Open 24 hours. Cheap as chips and delicious as any self-respecting New York bagel would be. We got cream cheese and smoked salmon on ours. It wasn't fancy — just served wrapped in a napkin. We ate ours blinking under the florescent lights (even on a sunny day in London, it doesn't mean you turn those off):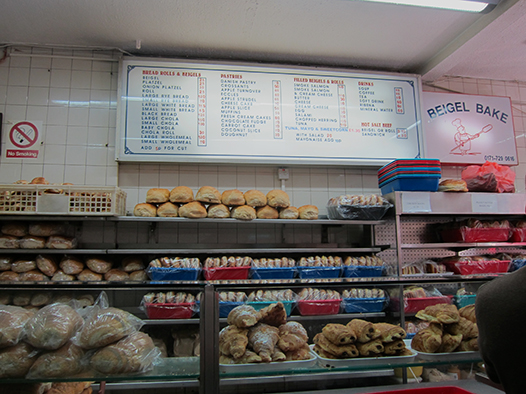 There are a lot of bricks in Brick Lane: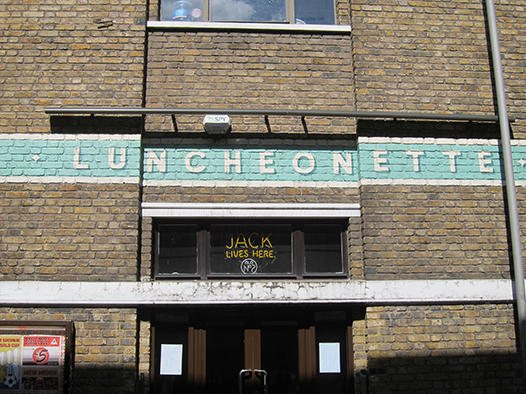 Next up, let's go across the water (Thames not Channel) and visit the Tate Modern. Matisse's cutouts are on view!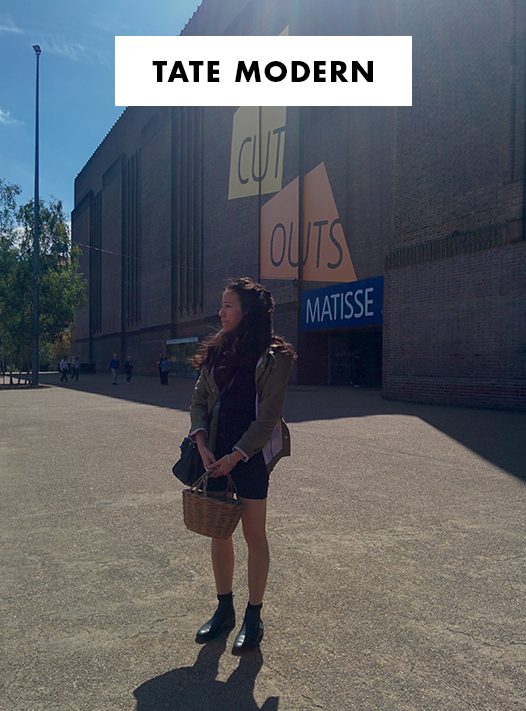 (I took this pic before I realised we weren't allowed. Don't you love Matisse's handwriting for his Jazz book? He made it purposefully large to match the curvy robustness of his dynamic paper shapes: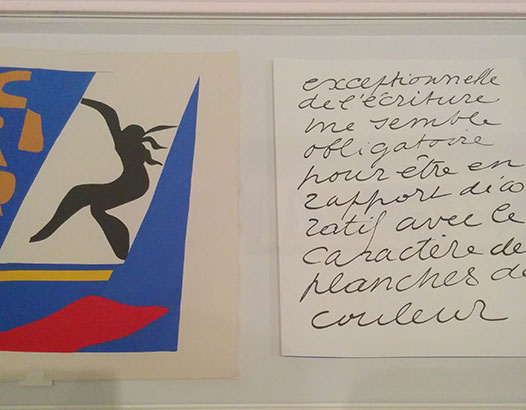 We didn't just stick to Matisse though. I wanted to see some of the permanent collection too. I've never heard of Chen Zen, but I loved this piece by him called Cocon du Vide. It's an oriental chair (like the ones we had in our living room growing up — French Horn seat!) with a cage of abacus and rosary beads woven above it. I know it's a bit cage-like, but instead of feeling trapped it makes me feel safe (says the semi-agoraphob):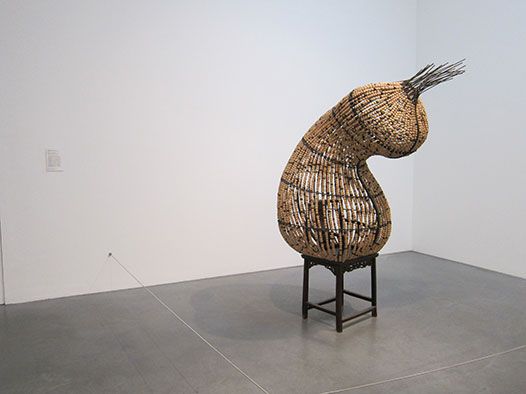 Matisse and Zhen were not at all contemporaries (and not connected in the Tate) but both of them worked while very ill. Zhen had terminal cancer and Matisse was recovering from a very difficult surgery after being diagnosed with colon cancer in the 50s. I wonder if art was a solace for them or an absolute necessity in dealing with illness. One to ponder.
Pondering make you peckish? Why don't we stop by for some lunch while we rub elbows with some overpriced designer handbags? To Harrods' Food Hall!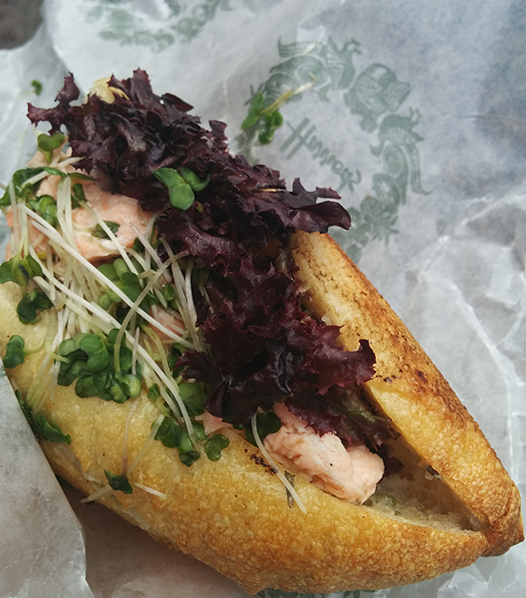 To work off all our salmon and watercrest, I think we should probably (window) shop. How does Liberty sound?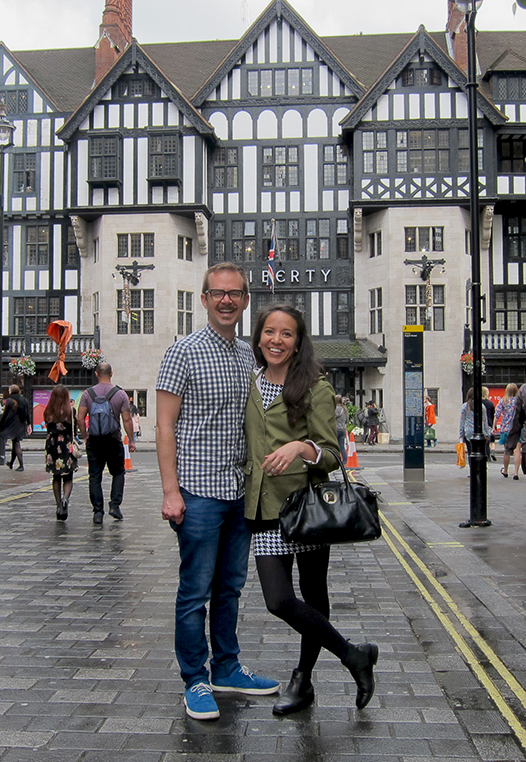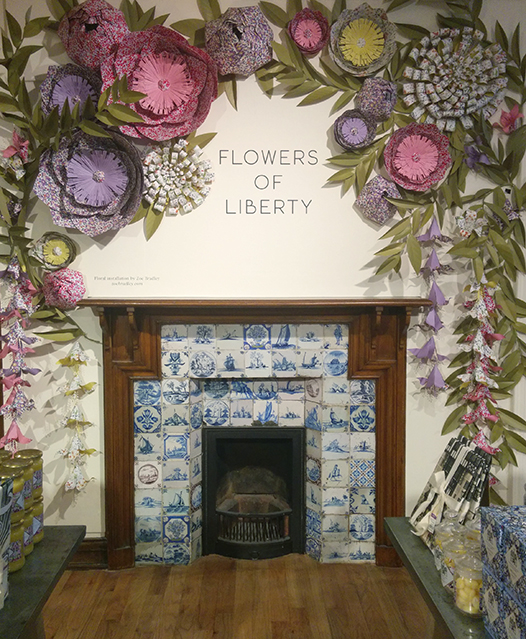 I love how Tudor-y the facade is and all the displays on the inside! I managed to drag myself away with just one delicious smelling (£6 gulp!) bar of soap. It smells like heaven. Citrus, Italian, heaven. Anything strike your fancy? It's not really our style, but I think the bits and bobs we picked for Mom are right up her alley.
Ooops! Too much dawdling we'll be late for our appearance in Covent Garden. To the the-a-tah! (Such lovely lighting London has after a fresh washing in the evening):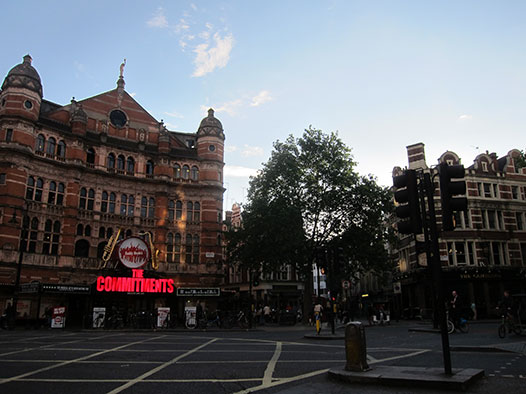 Did you remember your opera glasses? Being in the nose bleeds, they will be absolutely necessary to see Thomas Cromwell rise to power (and Henry VIII and Anne Boleyn circle around each other in Tudor fashion):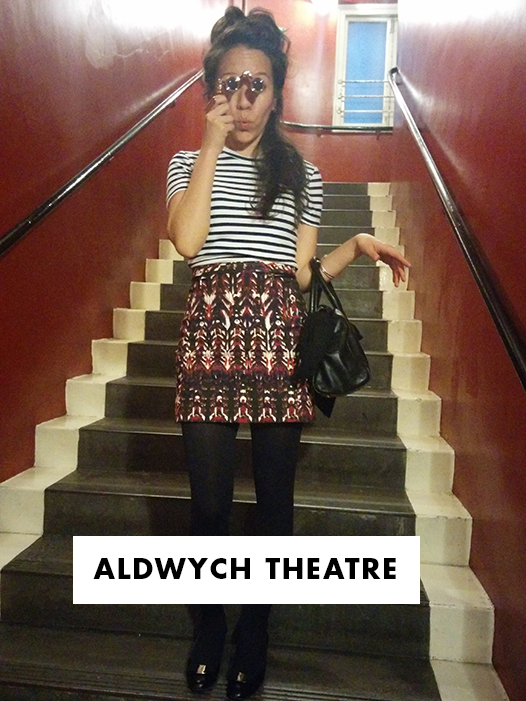 Tomorrow morning! (You're not tired, are you?). As we know we'll be eating and eating and eating again, shall we start with good intentions? Expensive green juice at the juice bar just a few blocks from our flat? Alkalize away (because this ends with cronuts)!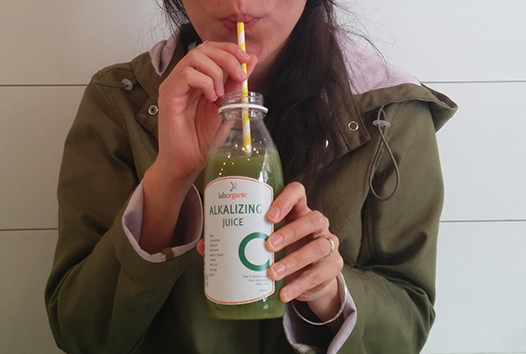 A delicious appetizer to Borough Market, just a jaunt to the southern end of London Bridge: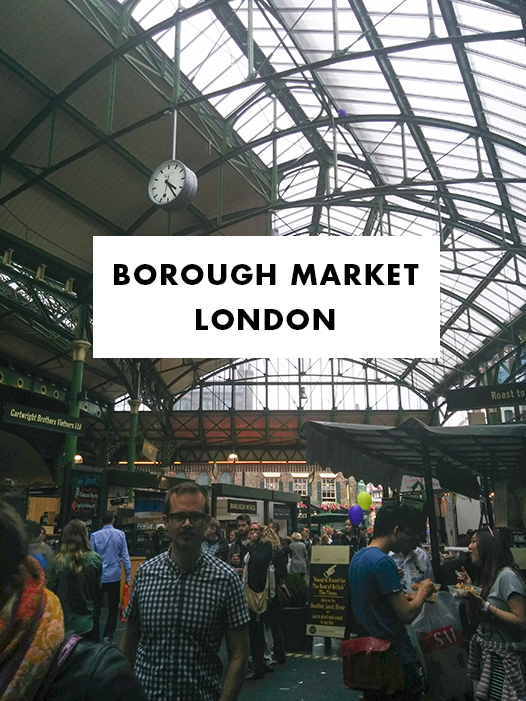 We might have had some curry and cookies and brownies (no photographic evidence on blog means calories unconsumed). Back north for some more (window) shopping (I really am trying to consume just with my eyes — and mouth — and not with my wallet) on Carnaby Street: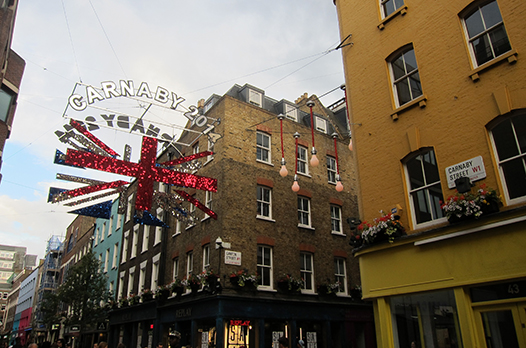 Phew! Now that's out of the way, there might, I say might, be some more eating in store (not all in one afternoon, I promise). It wasn't all dangerously heart-clogging. One lunch I actually stuck to my endo diet and had this lovely salad plate from (ironically) Pan Quotidian: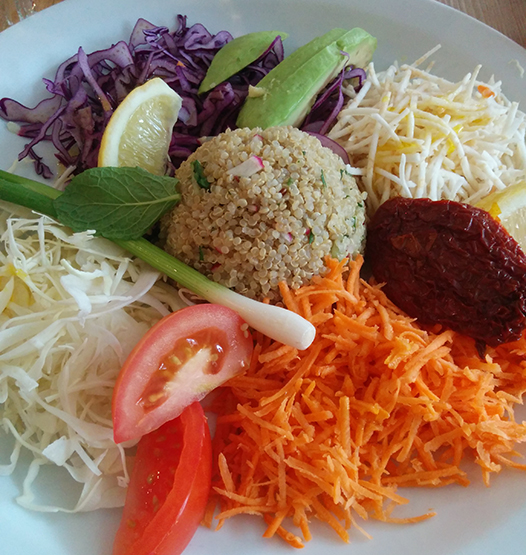 And we went to one of London's best pizza places (and my favorite pizza ever), Homeslice Pizza, with Gracie and Nicolas. This one was zucchini and deliciousness: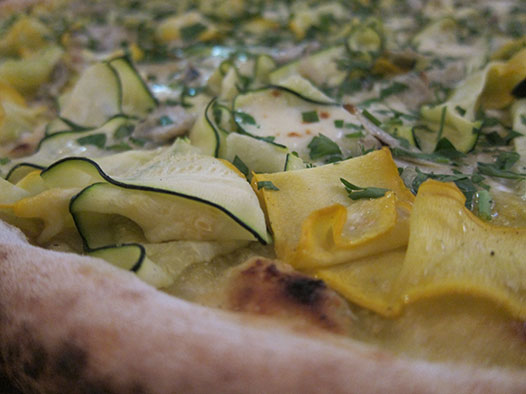 But by far my most favorite eating all weekend was Chinatown — the street food. We got the most delicious char sui baos I've ever had — and they were vegetable! Usually I think the pork is the only way to go (and you know I don't like pork) but these veggie ones were the bees knees: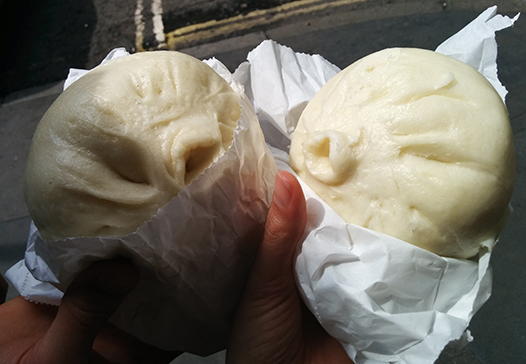 Right next to char sui bao heaven was what looked like a teeny savory crepe stand. I couldn't read most of the menu but there was something that said "Pancake + crispy + Egg" so we got that. Here's how it went down: lady ladles out pancake batter on the crepe cooker plate, while it cooks she breaks a raw egg on top and scrambles it around so it cooks and then sprinkles on green onion and cilantro. Flip. This side gets some hoisin sauce and duck sauce with a bit of chili. And then the crispy. Which is exactly that: layers of crispy (wanton dough?) goes on top of the sauces and then everything gets folded up into a neat pocket for you to munch while walking to lunch (bibimbap, to be exact):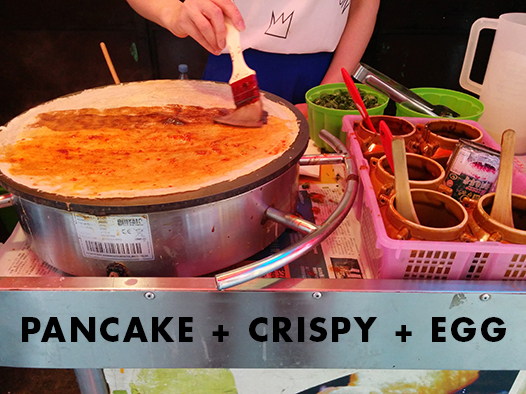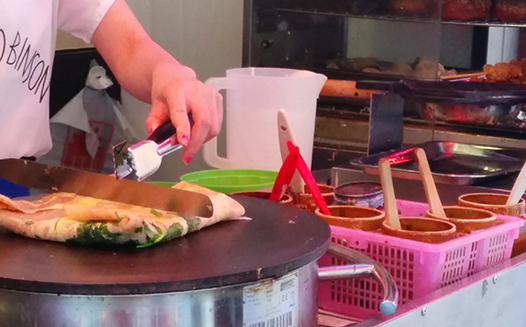 Before we hop on the train back to Edinburgh (a place that now seems sorely lacking in abundance of constant foodstuff variety), let's stop by a French bakery and get some cronuts (or crodoughs as they were called). We'll take them to Bloomsbury Square to sit on a bench and digest — all our meals and trip well spent, me thinks: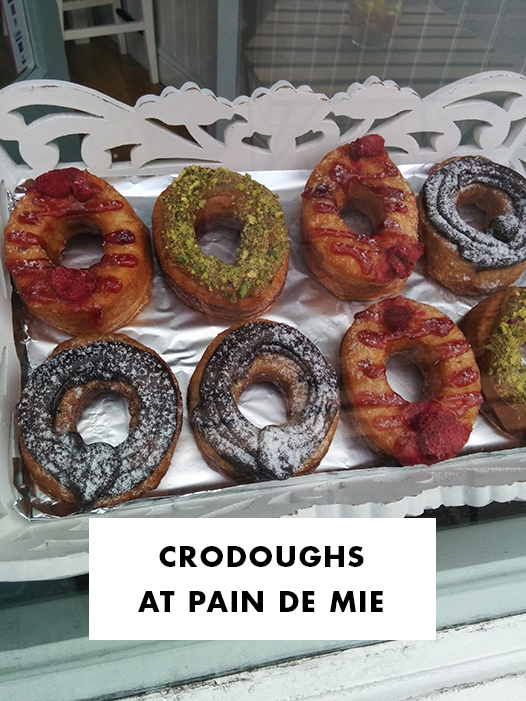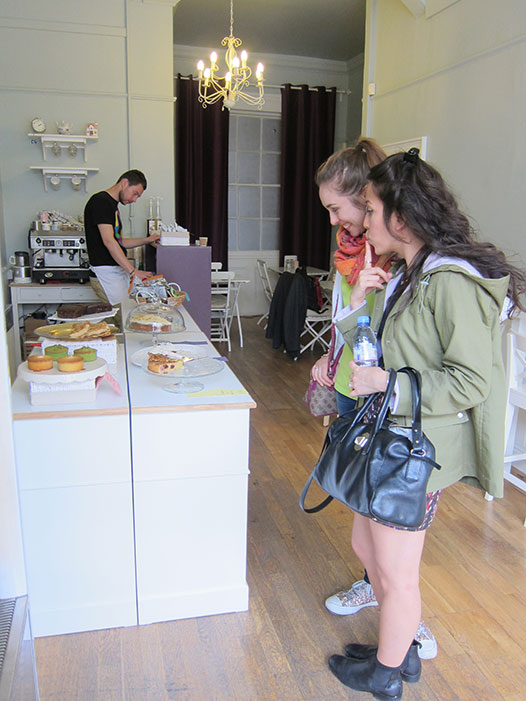 The end!
Do you feel like you were right there with us and are now too stuffed to eat dinner? Fun had by all, but so wish you were there! Can you believe the last time we were there together was 11 years ago? Criminal, that is.
Love you like Cripsy loves Egg,
Lar