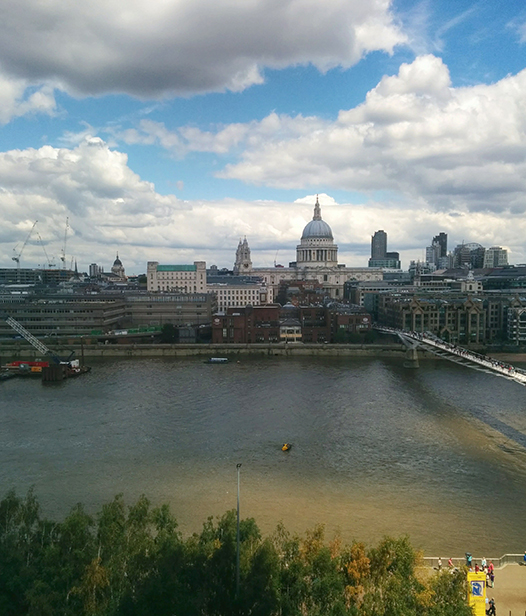 Dear Cath,
Oooh lala isn't she beautiful? This pic above is from a few days into our trip but I wanted to give you a nice opener to London: sun, the Thames, standing on the South bank, eying St. Paul's.
When we first alighted from our train however, she wasn't so very well behaved. Five minutes after leaving Euston Station, the skies opened up and monsooned (is that not a verb?). Heavy, heavy rain that lasted about 45 minutes and laughed in the face of our water repellent jackets and dashed under everyone's umbrellas. We took refuge in a doorway and waited it out with our fellow drenched Londoners. The pic below doesn't do justice to how sodden we felt (duck face is misleading as ducks like water):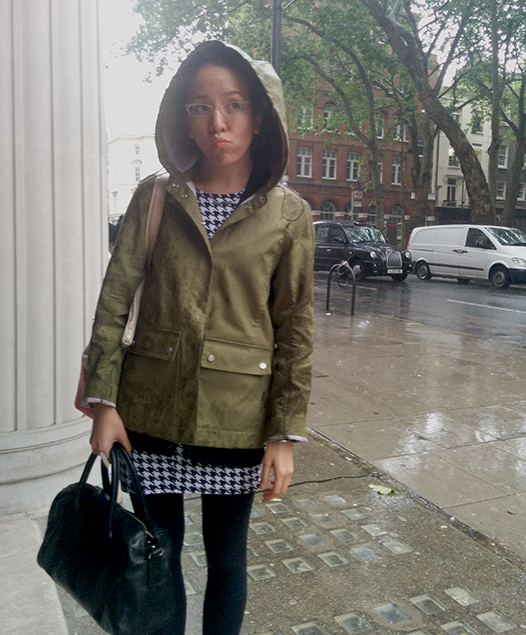 We airbnb-ed it this drip. Not cheap right in the heart of Covent Garden, but totally worth it and best birthday prezie (would have been best ever if you were with us!). In the photo below do you see the dormer widows peaking out on the roof? That's our wee flat! Just a studio, but with a nice little kitchen and bathroom. Oh and 4 windy flights of stairs to mount every evening when we got back home: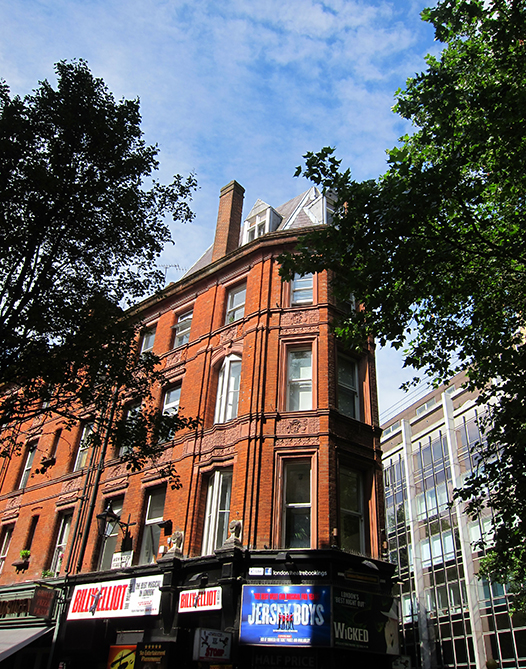 This is the main room with the stairs/ladder up to the sleeping loft. Just enough room for a table and chairs — no sofa, but lovely windows on all three sides: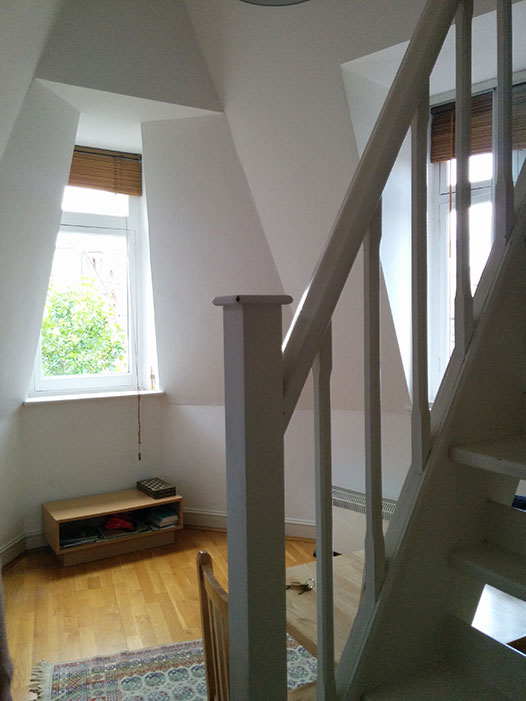 Our views looked right down at Monmouth Street and Shaftsbury Avenue and across to Neal's Yard and then the Royal Opera House in the not-to-far distance. At night the trees' sparkly lights would come on — it was so lovely and not at all noisy even with the hustle and bustle below because we were up so high. Our Edinburgh flat is way noisier.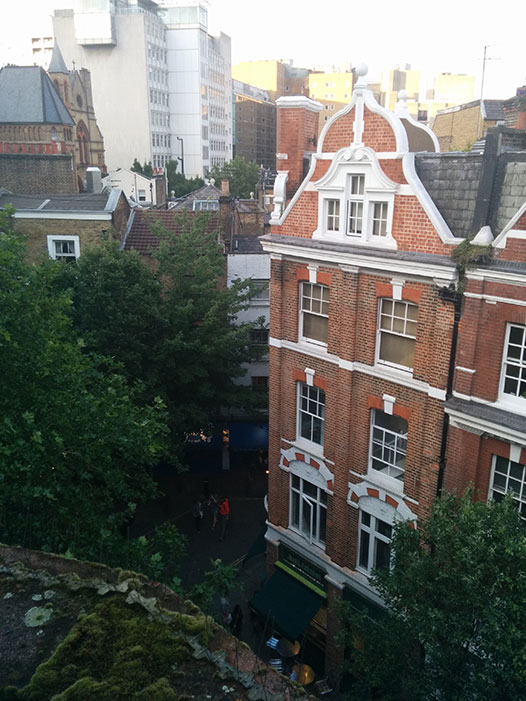 Below is a pic of Monmouth: lots of cute shops and coffee places and the best pizza I've ever had at al place called Homeslice. We would go to Monmouth Coffee in the morning and sit on the bench and people watch: mustaches, waistcoats, man buns (shaved head except for the top which is bunned), well-dressed cyclists, way more summery clothes than you could ever get away with in Edinburgh: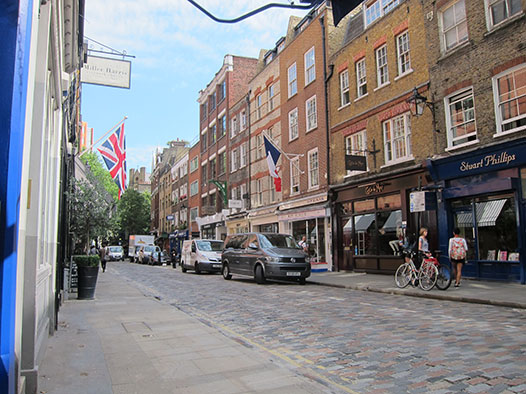 Another perk to our teeny "lofty" flat? We had access to the roof via the kitchen window. The last morning there, we crawled out we ate breakfast perched between the eaves. After posing for numerous selfies and shoveling oatmeal down my gullet, I looked across to the office building next to us and someone was waving. I scurried back in the window after that:
I know you guys are all worried we will run away to London and never come home, but as much as London is my favorite city in all the world (or at least the small bit I've been to), it doesn't have you guys in it. That outweighs Old Smokey by a couple tons.
4 weeks until I see you!!!
Love you infinity more than I love London,
Lar