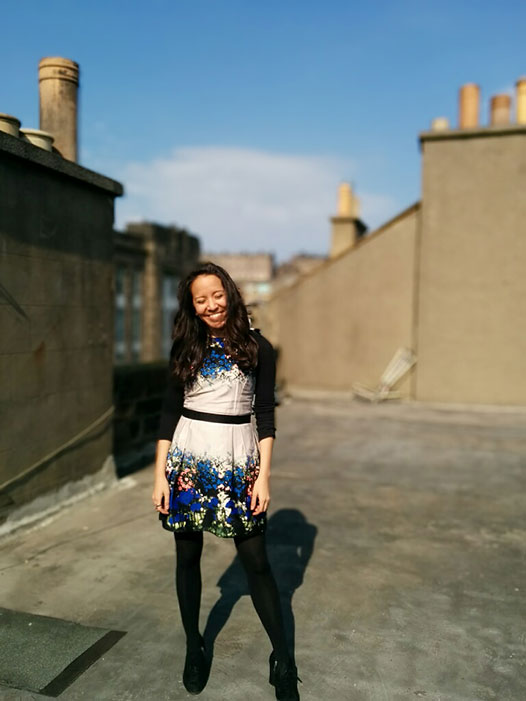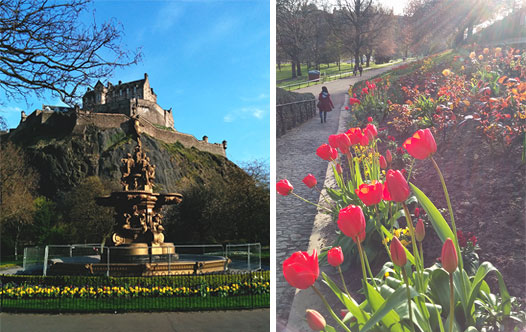 Dear Cath,
Can you believe how sunny it is in these pics?! And blue, blue, blue sky as far as the eye can see (which isn't far because of the hills and stone edifices everywhere). And yesterday was actually warm enough for us to sit out in the sun. Matt got a sun burn on his forehead and I look exactly the same shade as in the middle of winter. Do you tan easily? I feel like I must naturally have SPF 85 in my skin.
But still — sunny! Things are so much better when it's sunny. My bones relax and everybody is wonderful. It's like being tipsy on vitamin D. Though that wasn't quite enough to scare the monkey-brain away when I had my check-up this week for endo. But to make myself feel better post-appointment I hit the harder stuff: retail therapy. Did I tell you they now have a homewares department at the big H&M on Princes Street?!
I bought a-this pillow (Standard Vintage Edition No. 3 of what? A newspaper? Pillow fluff wrapped in an enigma, printed on sustainable cotton):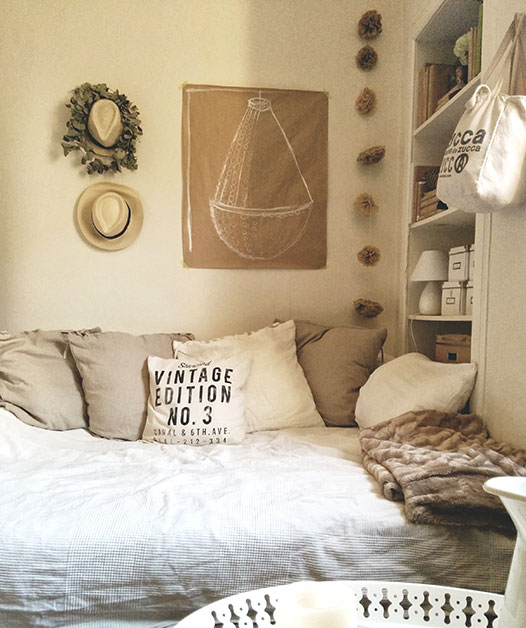 And a-thiiis pillow which I've been lusting after for two years on their website. It's washed linen and feels heavenly soft: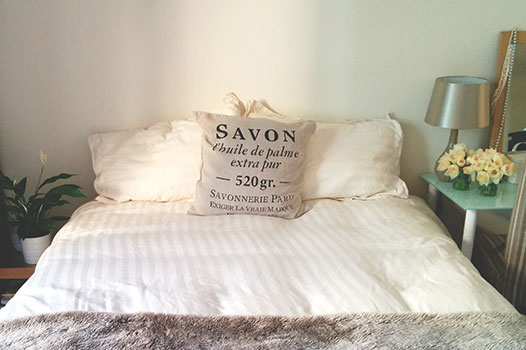 This weekend has been even more indulgent — no more shopping but lots of eating-off-the-"diet." We met up with friends and went to Spoon. It's about a 10 minute walk down Nicholson street from where you lived. Right across from the Festival Theatre. I've never been there for brunch and it was delicious. They even had proper American fluffy pancakes which they smothered in yogurt, honey and slivered almonds: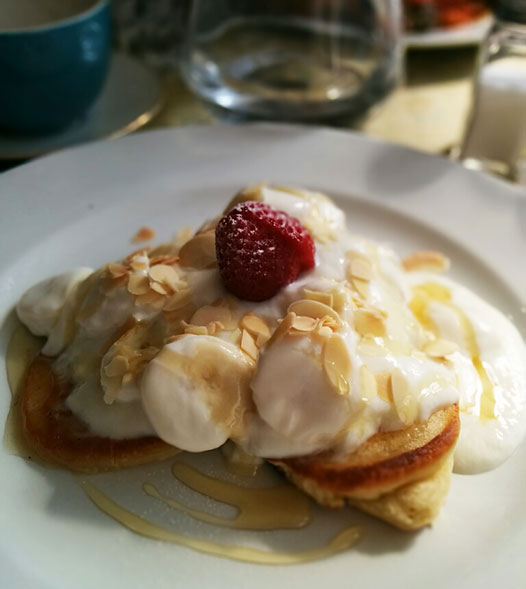 And look! I had my first plate of kippers for breakie! I felt very Jeeves-and-Wooster at the morning buffet. They were delicious though incredibly bone-y: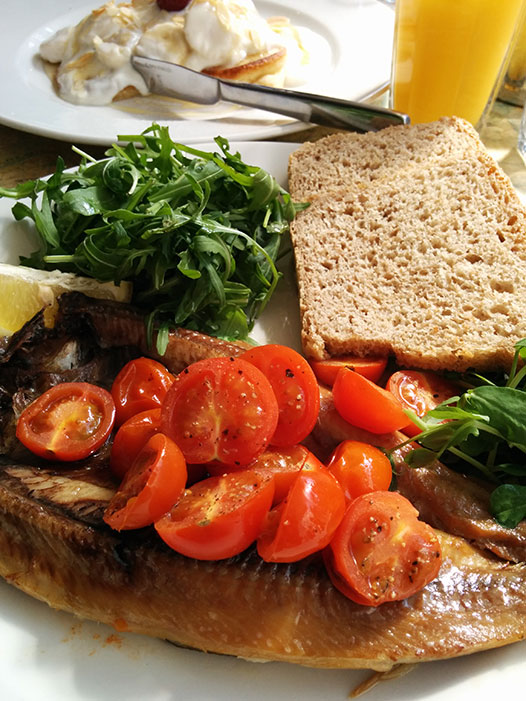 I had to take the requisite coffee photo as well because Matt showed me that the updated version of the Google camera app can do this really cool out-of-focus thing (also used it in the photo of me at the top of the postie). Isn't it lovely? Makes me look like I know what I'm doing with a camera — or at least a phone camera:
A girl could get used to this: sun, gluten, linen pillowcases. Apparently that's all it takes.
I hope you had a linen-pillowcase kind of a week/weekend too!
Miss you so much — more than any amount of sunshine and pancakes can make up for.
LOVE,
Lar