I love the idea of writing more to each other – or making this blog a "full-on epistolary" as you so elegantly put it in the last post :). Skype only goes so far and I haven't been Instagramming as much because I've been so busy. It's pretty bad when you're too busy for Instagram!
I've mentioned this before on the blog, but whenever I get really busy I just want to keep things simple in the clothing department. It goes along with what you talked about in your post – having a smaller wardrobe, only having one winter coat, etc. That's why I wore this outfit last weekend: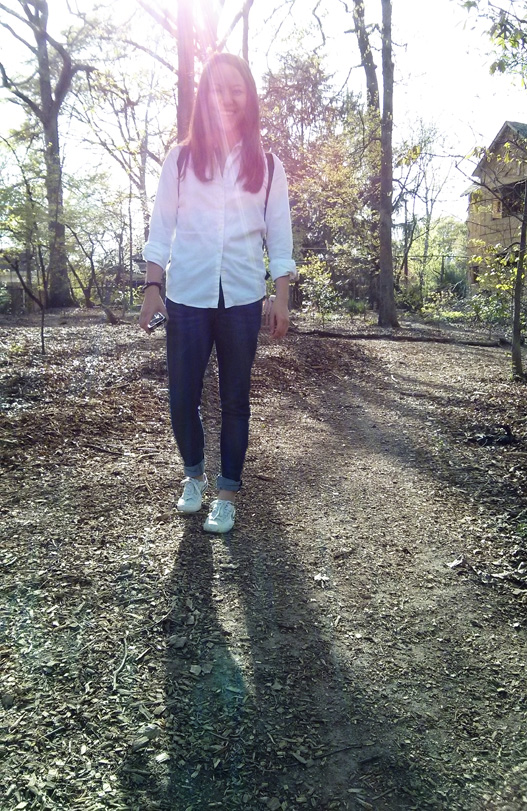 It doesn't get more simple than a white button-up and jeans (with my Feiyue sneakers, Fjallraven backpack, and Jawbone Up).
Anywho, in addition to lots of school work and work work, I've also been spending all my time in the kitchen. I know, I know. That doesn't sound like me at all. I don't like to cook, I hate dirty dishes, and I love to eat out. You've always been more of the cook/baker.
As I told you on Skype, Troy and I are halfway through our Whole30 detox. I've been wanting to try Whole30 for a while every since Ashley started writing about it on her blog. So, for the month of April, Troy and I have been making all of our meals and planning ahead for a whole week. I've been keeping track of my meals through the Two Grand app: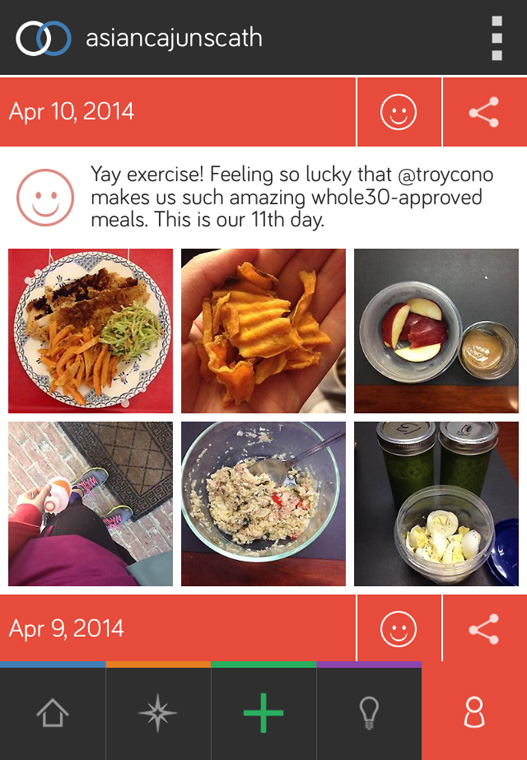 Lucky for me, Troy is an amazing cook and he's thought up some delicious paleo/Whole30-approved meals. Here's just a sample of some of the stuff I've been eating for the past 14 days: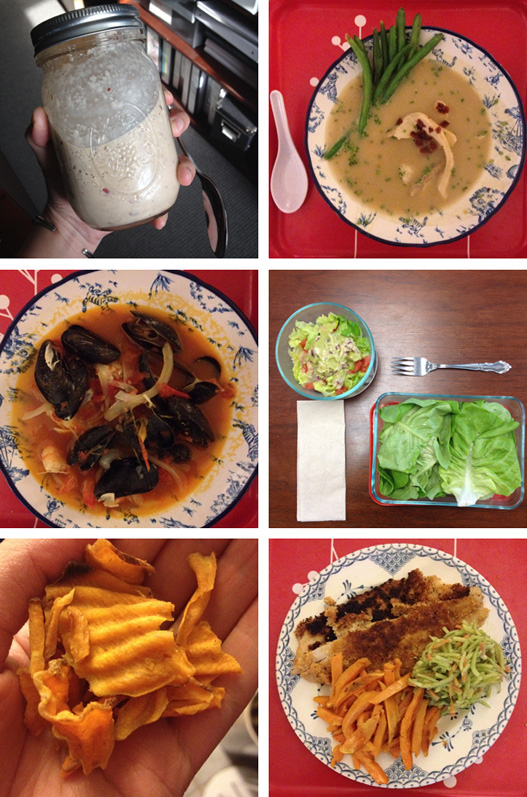 From top left:
Apple nut porridge – recipe from the Paleo Secret blog.
Creamy cauliflower and chicken soup.
Cioppino (made without white wine and butter).
Tuna lettuce wraps.
Sweet potato chips from Trader Joe's (no additives, just salt).
Fish 'n chips – cashew and coconut breaded fish with sweet potato fries and broccoli slaw.
In general, the detox hasn't been so much hard as time-consuming. I haven't gotten out of the house much in the past two weeks, except for this weekend. I actually left the house on Saturday to help judge the Style Competition at Salvage. It was so fun and I felt so lucky to be a part of it. Plus fellow blogger and foodie, Elizabeth Chai, was one of the other judges. It was so nice to see her and I got to meet Tranae Harris, the third judge and fellow lifestyle blogger (see her awesome recap of Salvage here).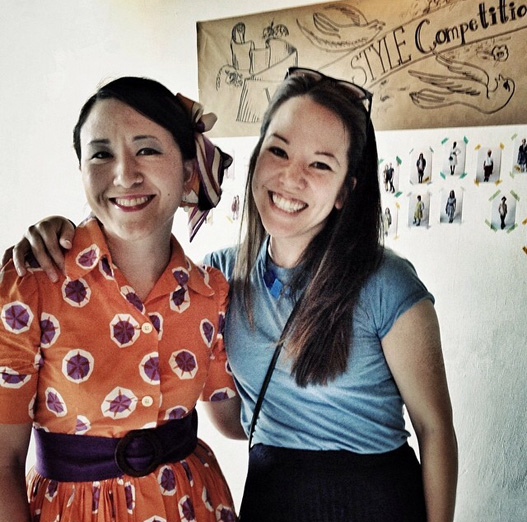 Image via Chaiamericano's Instagram 🙂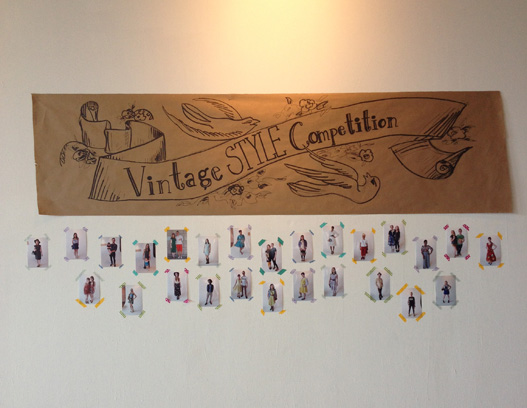 I can't wait for this semester (and detox) to be over just so I can go to more things like Salvage – and have a glass of wine 🙂 Plus, it always pains me not to be blogging on a consistent basis. Skyping, writing this blog, and Instagramming are the few things that make me feel close to you. Hopefully in a few weeks I can spend a lot more time doing those 3 things!
Love, Cath