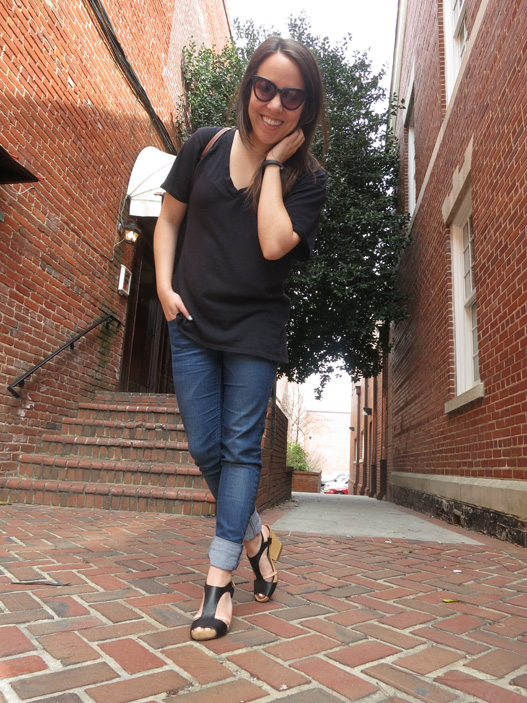 I wish I had pretty pictures to show you of Atlanta – especially now that the cherry trees are in blossom – just like Lar showed you of Edinburgh in her last lovely post. Unfortunately I haven't had much time to get out of the house. I've been slammed with work and school work for the past few weeks. Being so busy has made me want to simply everything – including my wardrobe.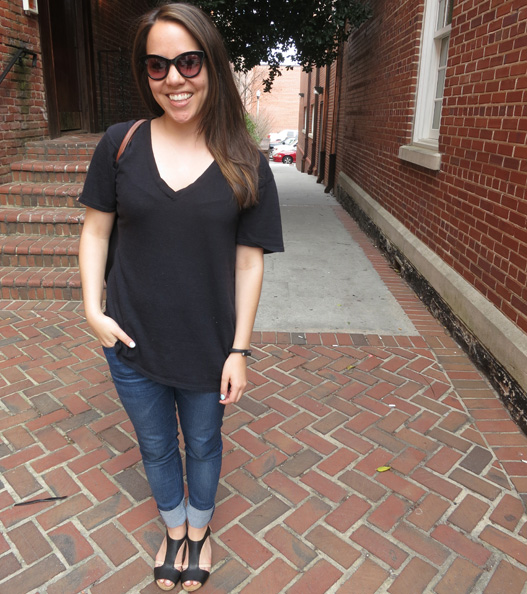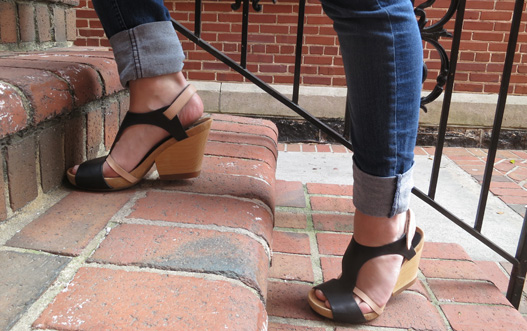 When I get tempted by cheap trends and online sales, here are some links that inspire me to keep it simple:
• Felicity (the TV show) style – remember the converse and leather backpack? It might be a little dated, but I love how Keri Russel's character made t-shirts, jeans and sneaks look pulled-together and laid back at the same time. Plus, mom jeans are coming back in style.
• Stephanie Trong's Why I Didn't Dress Up For Paris Fashion Week (and Won't Ever Again)
• A great post about simplifying your wardrobe.
• Good reads from Life Edited here, here, and here.
• Update: Esther just left a comment about Project 333. I'm intrigued and think I want to try it. Anyone ever tried it?
___________________
Dearest Lar,
I finally got to see The Grand Budapest Hotel. Can you believe it's only playing in at one movie theater in Atlanta (Tara)? I loved it and I want to watch it again so I can soak in all the details. I wish we could have seen it together.
I think one of the reasons I love Wes Anderson films is how almost every character of his has a uniform: Team Zissou, Margot Tenenbaum, Suzy, etc. I like the simplicity of it amongst all of the visual stimulation.
I feel like you've developed your uniform with flowy tunics and leggings and I love it. I know you've had to simplify because you and Matt don't have a lot of closet space, but I'm totally inspired by it (the simplicity more so than the lack of closet space). So thanks for inspiring me from hundreds of miles away!
Hope you have a fun, stress-free week!
xoxo, Cath