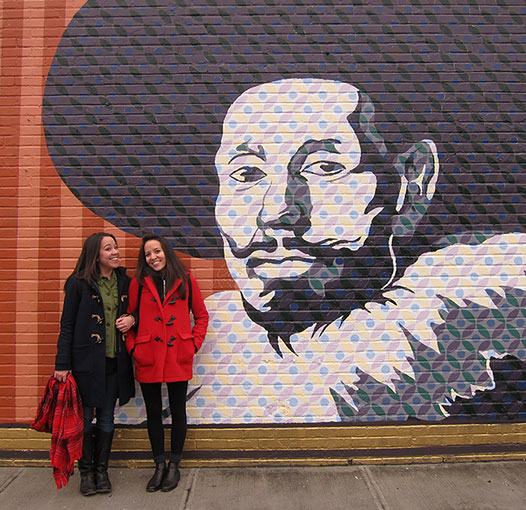 Cath and I got to spend five lovely days together in the beautiful, piney, hilly city of Seattle! We hope that while we nibbled nigiri, picked fruit and veg at Pike Place and did some thrift shopping, you guys stayed warm and toasty.
Cath and Troy had a maddening leisurely nine hours at Sea Tac before they could fly home to icy Atlanta last night on the red eye. And I know that's the least of the crazy ice stories from the south east.
We'll have some delectable posts coming up soon on our Seattle-ness (what a wonderful city you have, Seattlites!). I feel so very lucky that even though this past year has been a struggle health-wise it's more than made up for it in the number of times I've been able to see my twinie! Next up? We'll be in Atlanta together again for about 2.5 weeks while I have surgery #2 (for my endo) and recovery. Silver linings abound.
—–
Dear Cath,
Oy, I can't believe you guys had to do that nine hour waiting game yesterday. I know you must still feel the greasies and the sleepies, that special combination only obtained by long hours cattled in an airport and long flight.
So glad you guys got home okay. Did you have to sled on your suitcases to get from MARTA to your house? Can't wait to see you Sunday — sooo sooooon!
Love you like rain loves the PNW,
Lar