I don't usually like to advertise the fact that I'm a romantic at heart. The aversion probably stems from the eye-rolls I get when I say I like romantic comedies (French Kiss, Notting Hill, You've Got Mail are just a few favorites) or when I talk about my love of Jane Austen novels and people who don't get Austen's writing dismiss it as literary, romantic fluff. Well, enough is enough! I'm owning up to it and proud of it. I'm a romantic!
So when DUO Boots put a call out to bloggers to write about their favorite love story, while also tying in their new line of boots, I thought, "Challenge accepted!"
My favorite love story? Does it get more romantic than Elizabeth Bennet and Mr. Darcy in Pride and Prejudice?! I think not. And I know I'm not alone since I have so many friends who are as obsessed with the story as much as I am. Also, a Google search of "Pride and Prejudice" brings up 28.9 million results.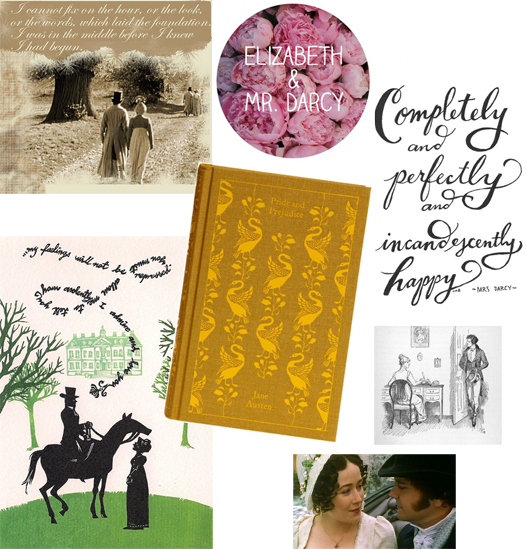 It's my favorite love story because the love between Elizabeth and Darcy is based on respect and kindness. And here's where I'll redeem myself for you non-romantics. The respect and kindness doesn't come from some lovey, dovey courtship, but a whole mess of misunderstandings that stem from – wait for it – pride and prejudice. The story is so good that it's been rewritten millions of times – Bridget Jones, You've Got Mail, and Lost in Austen are just some of the most recent renditions.
Needless to say, Elizabeth Bennet is one of my all-time favorite heroines. My obsession with Pride and Prejudice started in high school and I remember attempting to be more like Elizabeth – confident, smart-witted, optimistic, and able to laugh at herself.  I also tried to dress like an updated version of her. It wasn't as nerdy as it sounds since I was pretty subtle about it. I still remember a fitted, cropped, long-sleeve sweater from Anthropologie that I wore all the time (over a long shirt, thank you very much) because it was reminiscent of something a Jane Austen heroine would wear.  Ok, it was bad. How did I even have friends in high school?!
But now I have a chance to redeem myself. Here's a lovely, current-day outfit that I think is very Elizabeth Bennet – including a pair of DUO boots: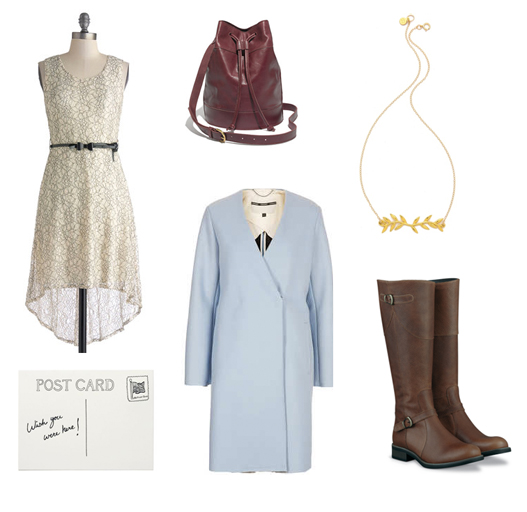 Modcloth Sketched Exhibit Dress • Club Monaco postcard set • Madewell duffle bucket bag • Topshop coat • Gorjana Vine necklace • DUO Flore tall boots
Couldn't you image Elizabeth Bennet in 2013 walking about the English countryside in a pair of knee-high boots and 3/4 length coat, or writing a postcard to her sister Jane? Trust me, this is much better than my cropped sweater outfit from high school.
Don't leave me hanging here, dear readers. Are you a romantic? Are you a fan of Pride and Prejudice? If you're a blogger, you have until Friday to enter DUO's contest. See the details here and let me know if you enter. I'd love to read about your favorite love story!
_______________________
Dearest Lar,
Do you remember the sweater from high school? You had your own version of a cropped, long-sleeve sweater. It was cream and had large button snaps. I don't know how I can remember that and then have no memory of what I wore yesterday.
DUO is based in the UK so maybe you've heard about them before. I love these images on their Facebook page that were taken in Edinburgh: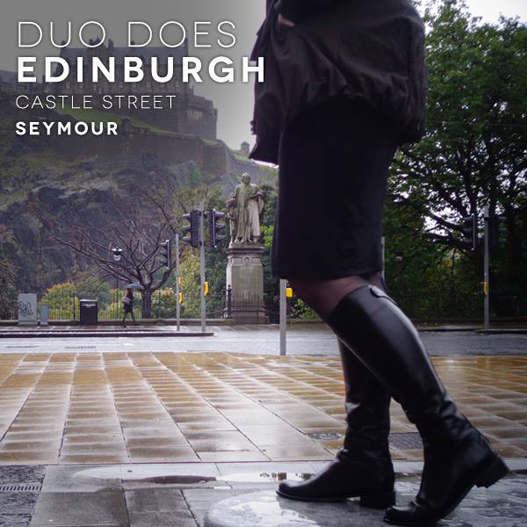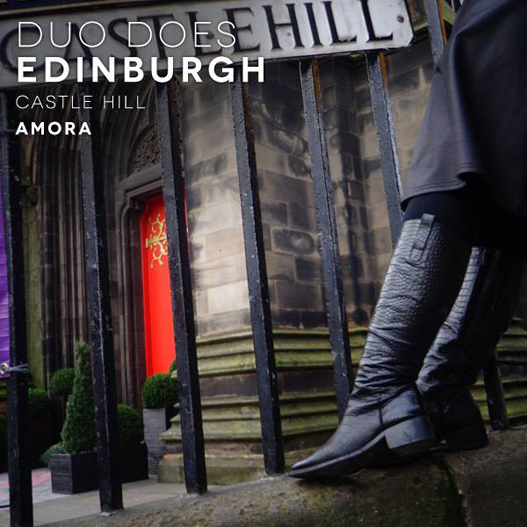 Pretty cool, no? Looking at these photos somehow makes me feel closer to you – and soon I will be! Reunion in Scotland in 14 days!!!
xoxo, Cath