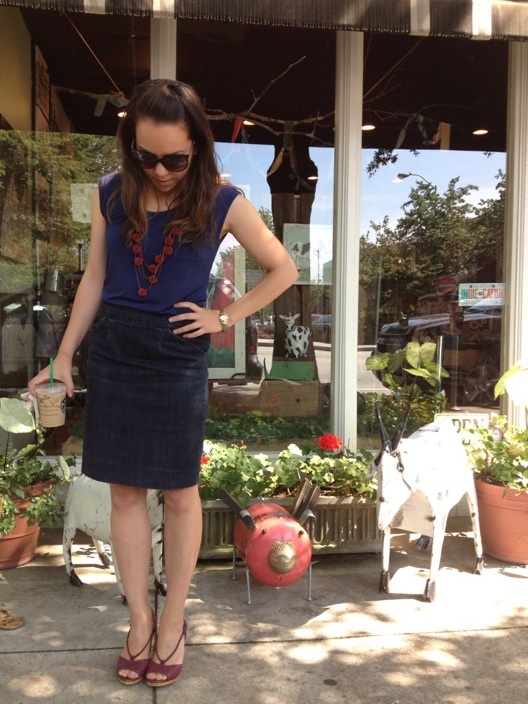 Old Navy top | necklace from Mingei World Arts boutique | J.Crew skirt | Seychelles heels
I'm blogging from my iPad (usually I use my iMac) in the hopes that I'll be able to blog from Italy! The posts will definitely not be as robust as they usually are, but at least I'll be able to blog when I'm abroad for 16 days – and hopefully you'll see some pics of Lar.
Speaking of Lar, I have good news! She should be leaving the hospital today – woohoo. We might not be able to meet up in Venice like we originally planned, but we'll most likely get to see each other on this trip, which is something I lost hope of last week. I'm so grateful that she's on the mend. It feels like it's been an eternity since I last talked to her.
Eesh, it is not easy to type on an iPad! Just one more thing, the sparkly earring giveaway ends at noon today. Thank you to everyone who entered! I'll announce a winner tomorrow – the day before I leave for Venice!