Happy Friday and International Women's Day! I'm mixing things up a bit and doing my spring wish list for this week's link love. I tried to get Lar to create her own wish list, but her anti-consumerism got the best of her. Stay strong, Lar!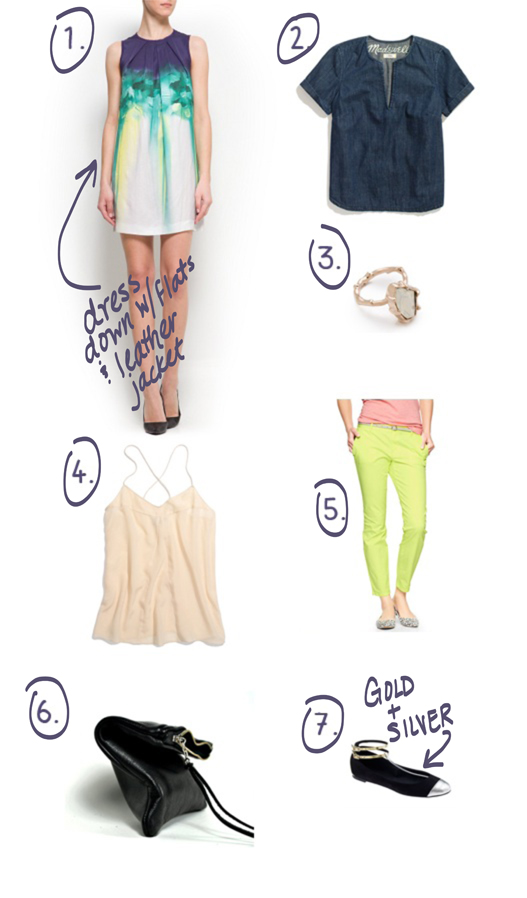 1.) The perfect spring/summer dress.
2.) The summer version of the classic button-up chambray shirt.
3.) A beautiful ring for less than $150.
4.) There's something so feminine and ballet-ic about this cami.
5.) Neon khakis seems oxymoronic, but also ingenius.
6.) The clutch that goes with everything.
7.) The perfect flats for work.