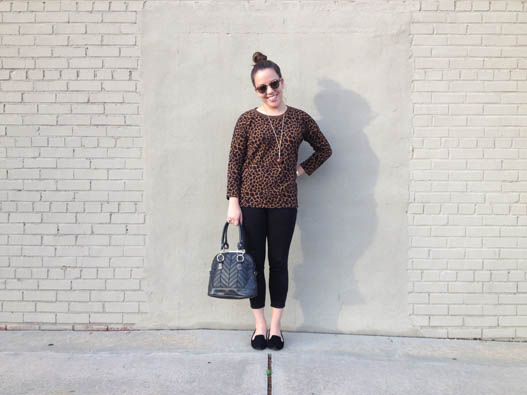 It reached 70 degrees this weekend in Atlanta. Pretty ridiculous. I had planned to wear this outfit with a black turtleneck and boots before I realized how warm it was outside.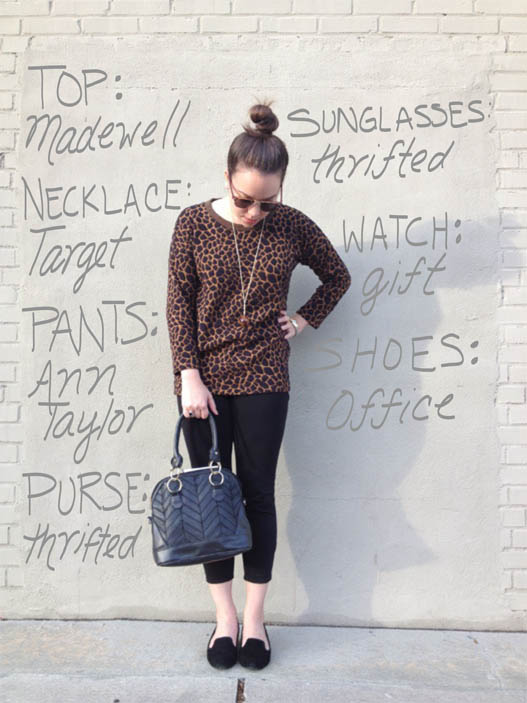 I recently purchased this Madewell top on sale on Shopbop. It's no longer on the site, but there are still some great sale items available. What pattern do you think this is? I figure it's like a mix between a giraffe and cheetah print. Or maybe Flintstones inspired? Either way, I love the top because it's stretchy and roomy. I'm going to wear it to work with a pencil skirt and belted around the waist at some point.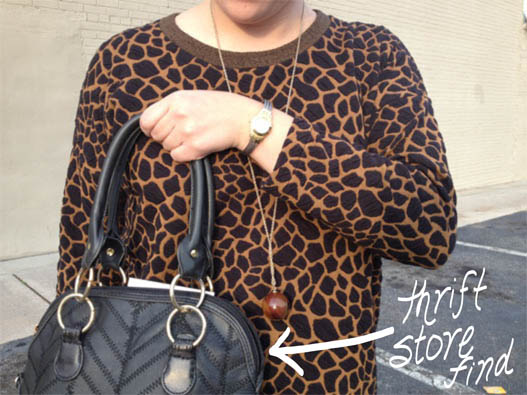 I've had this purse for years and it's been languishing in the back of my closet. I love how proper and ladylike it is and I've made a mental note to use it more. Have you guys rediscovered any good accessories in your closet recently?
Here's to a good and happy work week!
___________
Dear Lar,
I love getting to talk to you on Skype – it always puts me in a good mood for the rest of the day. Actually, my mood was almost ruined today after talking with you when the Falcons almost lost the game today, but they pulled through in the last 30 seconds. Woohoo!
School starts back up this week so I've been really trying to make the most of this last "free" weekend. In addition to making you a pom pom garland (I'll be sending it off shortly), I made this tassel garland for my closet, ran walked a 5K, made a vegan shepards pie for lunch this week and went grocery shopping to get enough fruits and veg for my morning smoothies. If only I could be that productive everyday!
I wish you could have been in Atlanta this week for the weather. Here's one last pic of the sunshine just in case you don't get any this week in Scotland!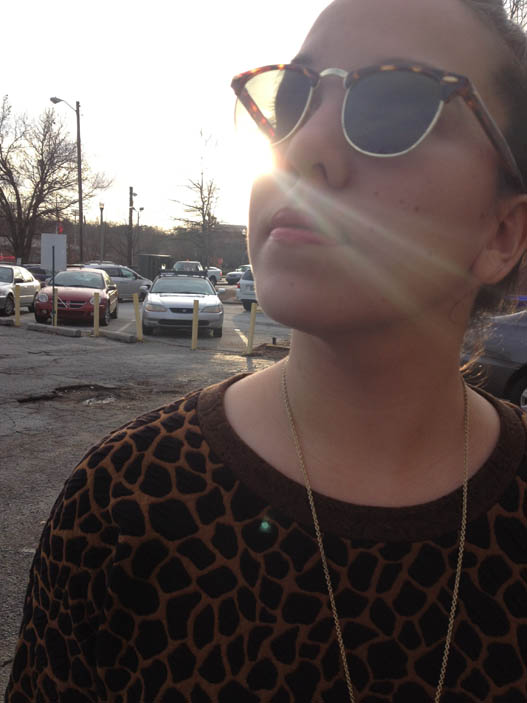 Love you! xoxo,
Cath