Even though Lar and I have been blogging for about five years, I'm always overly ambitious and think I can keep up with our blogging schedule during the holidays. How naive of me! I should have known that when Lar came into town I would want to spend all of my time my sis and not sitting in front of my computer. So here's a quick run down of what we've been up to for the past week and a half.
We both spent the night at my parents house (husband and bf included) on Christmas Eve and then woke up together on Christmas morning to unwrap presents. It felt just like when we were little – except not quite as early in the morning: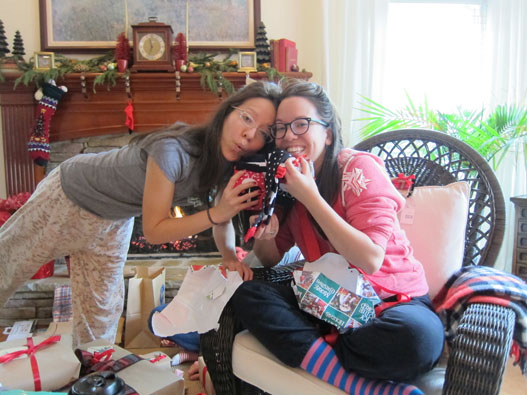 Probably about 90 percent of the time that Lar has been here we've been eating out and eating in and eating and eating and eating and eating and eating.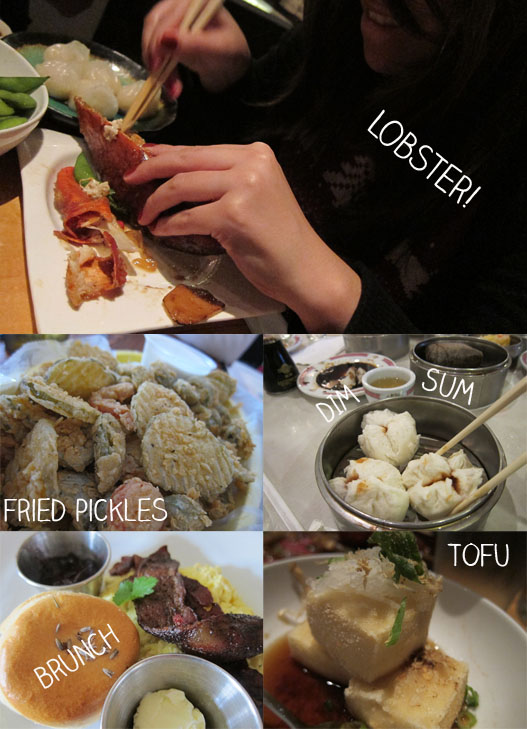 Lar and I also got matching highlights and haircuts: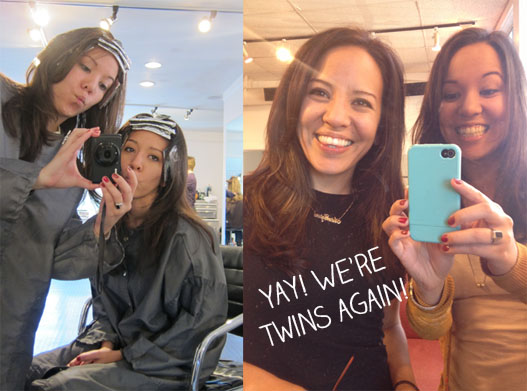 We took a family trip to Rock City: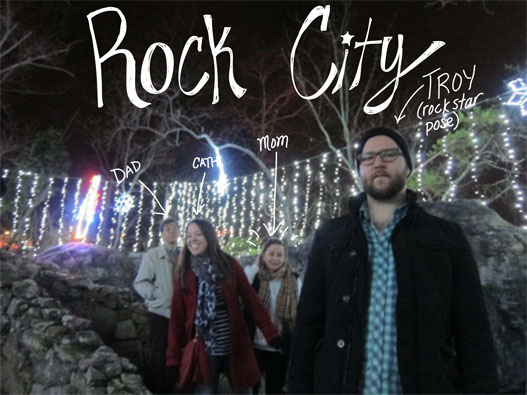 We went to a Warby Parker party: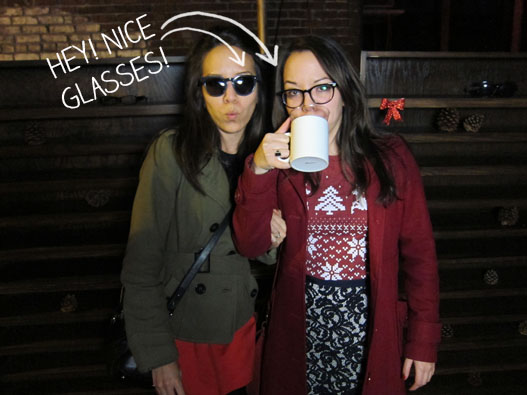 Ate delicious Peking Duck that my (cajun, not Asian) mom made on Christmas Eve: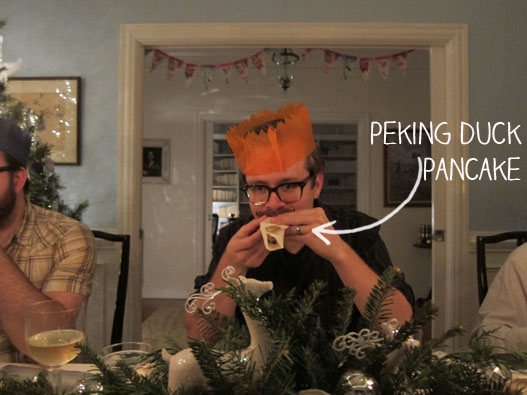 Reminising about our bunhead past: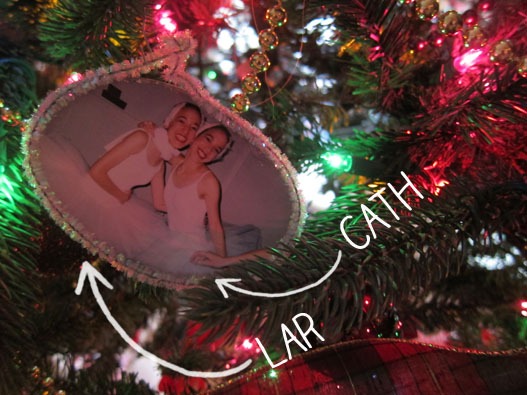 Lar and Matt are still here for a few more days. They'll be flying back to Scotland on New Years Eve and I'll be drowning my sorrows in pints of Ben and Jerry's. I'm thinking Phish Food. But until then, Lar and I will be doing a bit of shopping, visiting with friends and more eating!
I hope you all had a wonderful Christmas. Stay tuned for some quality sister time posts 🙂