Just a quick work-related post to get this week started. Unlike Lar who can wear sweatpants to work (so jealous!), I practically live in pencil skirts Monday through Friday. If I had more money, I'd write something here like, "I can't seem get enough pencil skirts!" But really, with my limited budget (and apparent inability to think beyond this one silhouette for work) I only have about four skirts and a dress or two that I rotate throughout the work week. Here's one of my standbys: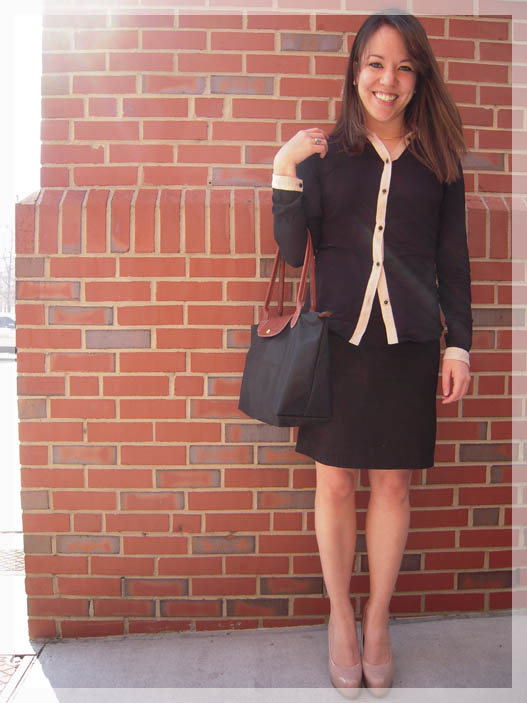 It's a black pencil skirt that I purchased at an H&M a few years ago when I panicked at a conference and realized that I had forgotten my then-trusty black pencil skirt (an American Apparel jersey version that didn't hold up well to washing). My other pencil skirt favorites include a denim one from J.Crew and a classic gray skirt from The Limited.
Outfit details: Primark shirt, H&M skirt, Simply Vera for Kohls pumps, Longchamp purse and necklace from Michael's (yep, the craft store).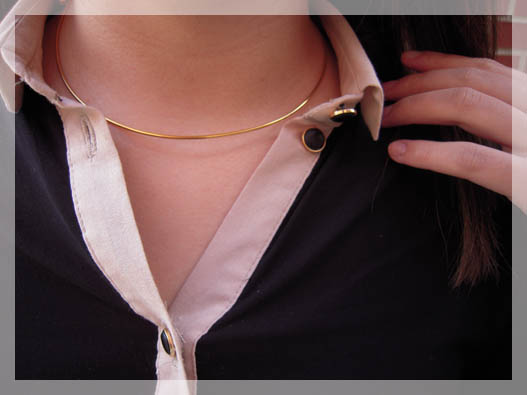 On a side note, I love these Simply Vera pumps. They're the perfect nude color and make me feel like I'm about 7 feet tall. They're not the most comfortable (I wore them to the mall this past weekend and ended up hobbling out to my car after 30 minutes), but sometimes you just have to go with form over function. Am I right? Fellow heel-lovers, back me up on this one!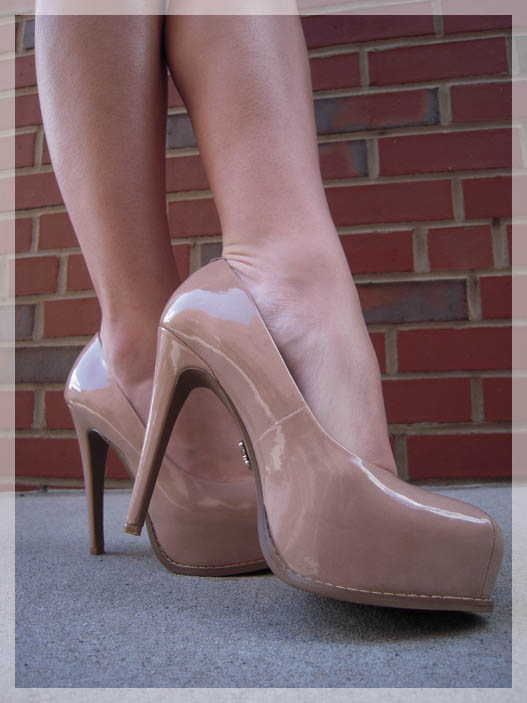 I love the elastic detail on the inside of the heel that helps keep the shoe in place.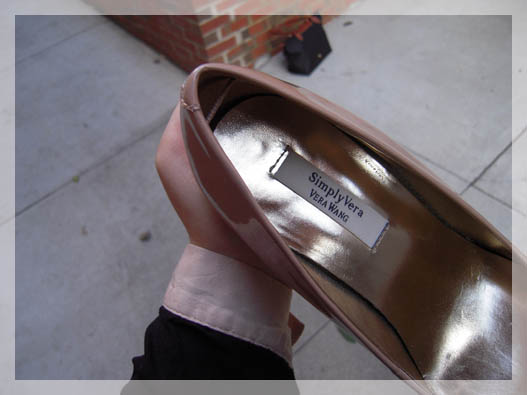 Now back to the skirt issue. I'm thinking I need to diversify my skirt options a bit. Mostly because if I keep wearing the same four skirts as regularly as I do now, they're going to fall apart in the wash before the season is up.
I know I should embrace trousers more, but I can never find a pair that really fit well.
I'm itching to buy a pair of the summer jeans to wear on casual Fridays and maybe this knot skirt. My dream skirt would be this DVF patterned skirt – gray and black, my two favorite clothing colors.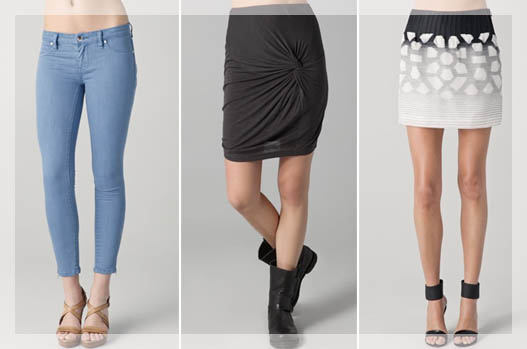 What about you guys and gals? Have you fallen into a workwear rut? Has anyone ever bought the J.Crew Minnie pant? Is it as amazing as the catalog makes it seem? It's the only pair of non-denim trousers that I've really been tempted to get.
_____________
Dearest Lar,
My skirt collection actually doubled when you left me all your clothes before moving to Scotland. However, like I mentioned above, I've gotten stuck wearing the same few skirts over and over again. I need you to come look at my closet like you used to and inspire me to throw something crazy together. Can you fly back to Atlanta and stay help me with my closet?
So glad you survived your trip to the highlands with all that walking/hiking and what not. I still remember feeling so out of shape hiking about the hills 7 years ago and I actually was kind of in shape back then! You'd have to drag me up those hills now. And I'm a little annoyed that there isn't better wifi in the highlands. What, the cows and sheep don't need to be connected to the outside world?! Next time you venture up north of Edinburgh, I advise that you stay in a quaint cottage with good internet service and just video chat with me

xoxo, Cath