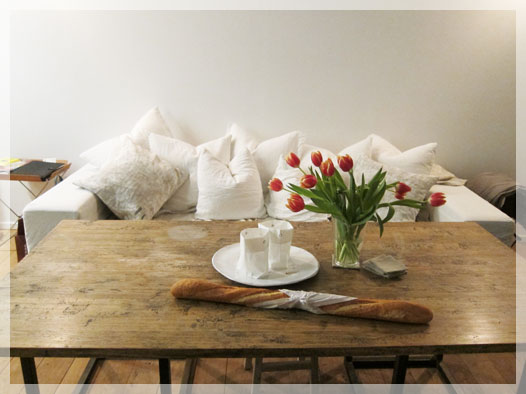 I know a lot of you well-traveled readers know about Airbnb already, but isn't it fantastic? Cath used it last year when she went to L.A. for vacay. Matt and I used it when we first got to Scotland — we needed a temporary home for two weeks and a hotel was too pricey. And we turned to Airbnb for our recent trip to gorgeous lovely Paris.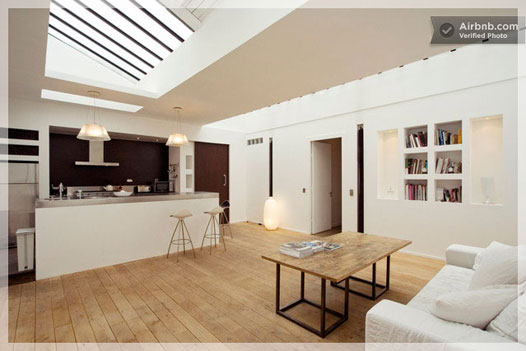 Airbnb works two ways: you either rent an entire flat/apartment/house from someone or you rent a room and stay with your host. I know both of those options can sound sketchy. Staying in someone's house, with their things? Or with them? Strangers?! Airbnb is based on trust, testimonials and reviews. And so far the system has worked really well. I know it might still sound sketchy, but that's why I wanted to mention it here, and to show you some pics of the flat we stayed at in Paris.
(Those are linen sheets on the beds — ooo lala indeed!):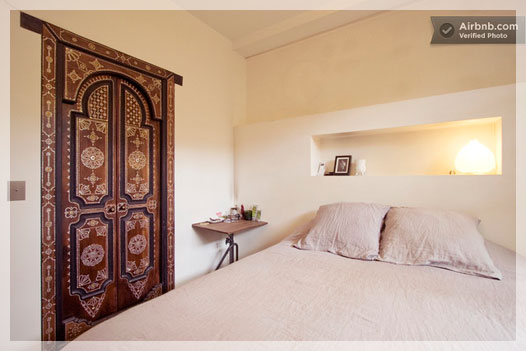 Don't you love this chair I'm sitting on? I wanted to take it back with me, but it didn't fit in my carry-on: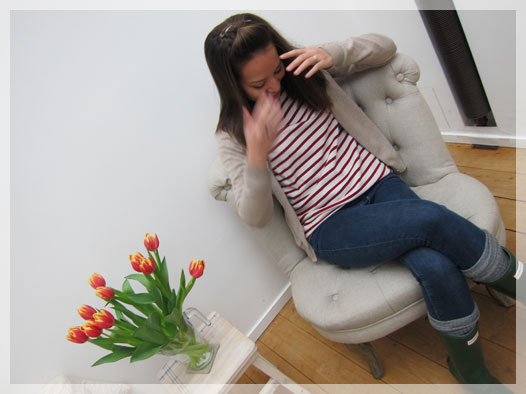 All our Airbnb hosts have always been super-informative about where to eat, how to get around, and provided us with clean and beautiful places to stay. Mark, our Paris host, left us with maps and detailed information on how to get to the grocery stores and use the washing machine. On top of that, his flat was just as beautiful as the photos we saw online (the photos in this post with the airbnb watermark are Mark's) and Mark himself was such a sweet guy — we can't wait to go back and stay at his flat again!
He even had fancy diptyque room spray in all the rooms: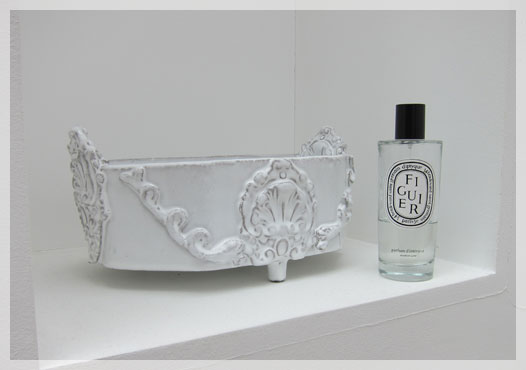 There was a gorgeous back patio that looks like this in the summer (it was too chilly to use in December):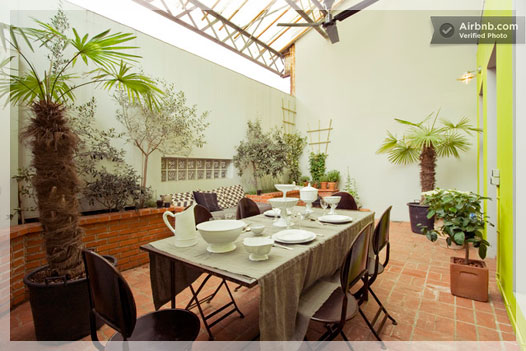 But still beautiful, with herbs in pots and lanterns with candles: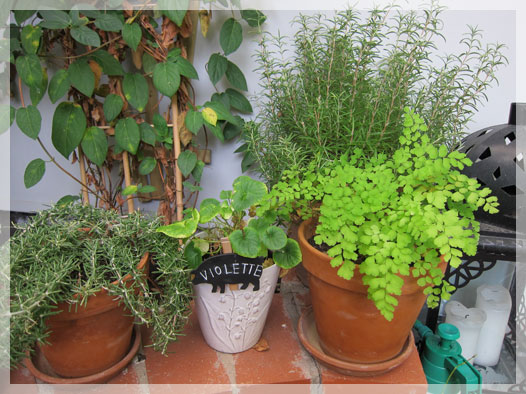 Cath blended right in: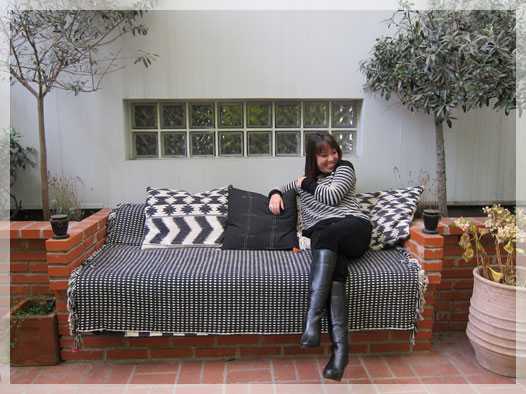 Have you guys ever used Airbnb? We're thinking about trying it for London, but they are a bit pricier there (i.e. the same cost as a hotel). Tell us your stories too!
p.s. Thanks you guys for all the encouragement about our new "diet" plans and all the helpful tips! I'll let you know how we're feeling in a few weeks time.
—-
Dear Kitcath,
Doesn't it feel like we were in Paris together months ago? It's been just about a month now- booo, too long!
I hope you have a really awesomely relaxed weekend — you so deserve it after the crazy, busy, stressful week you've had.
Oh, I'm still on my CSD cleanse even with this cold, but I'm doing more raw rather than cooked veggies. Something about uncooked spinach going down a sore throat makes the soul go cold, doesn't it?
Love you!
Lar
p.s. I added this photo to our About page: