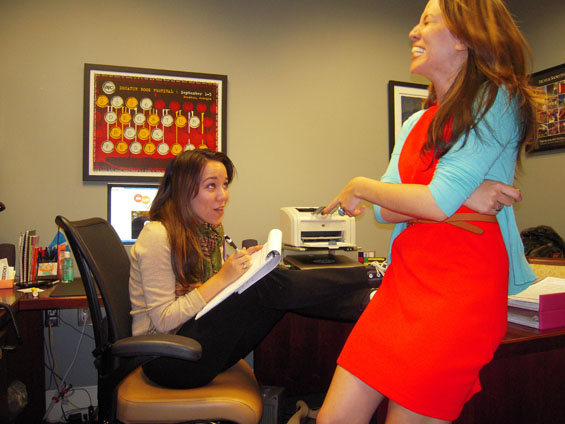 Lar and I have figured out that if we meet up after work, we can manage to get a few outfit photos in for the blog.  I was working late today so she came to visit me at my office.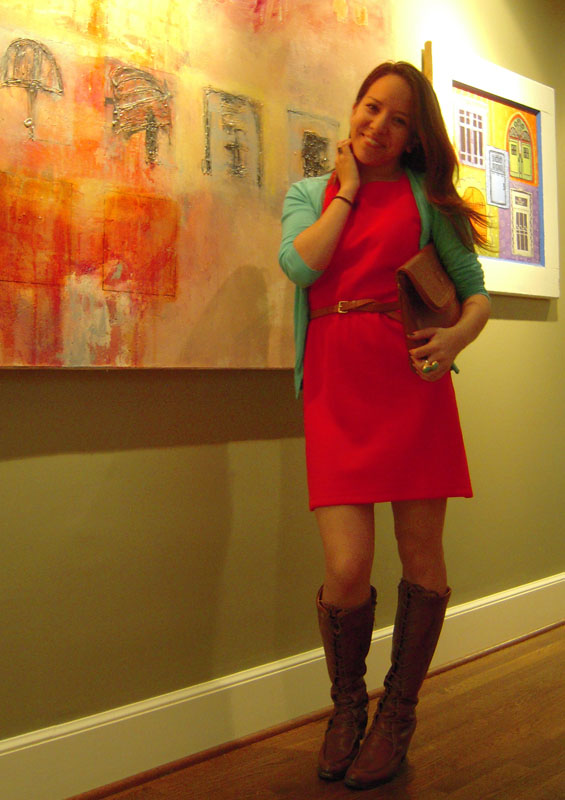 I love Lar's color combination of red and turquoise – gorgeous! Her dress is from Ramona West, Old Navy cardi, J. Crew belt and Frye boots.
She found this awesome clutch at a second-hand shop in North Georgia. I think it's the perfect over-sized clutch.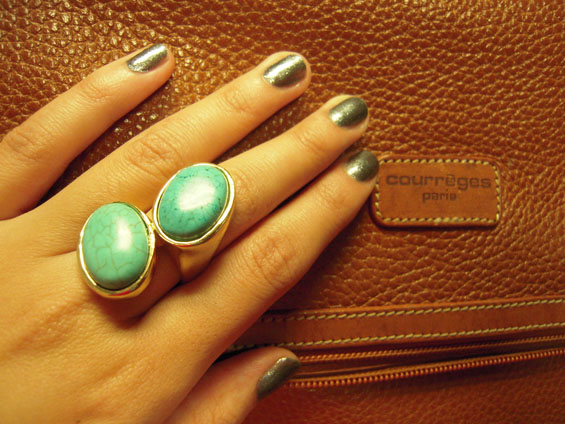 I started the day out with my nude pumps, but I had a couple of errands during the work day so the chuck-t's came out. The sweater is from J.Crew (ages ago), the scarf was picked up in Egypt by my lovely friend Ali, Michele watch and Gap pants that are supposedly "cropped" pants. . . hmmmm. . . .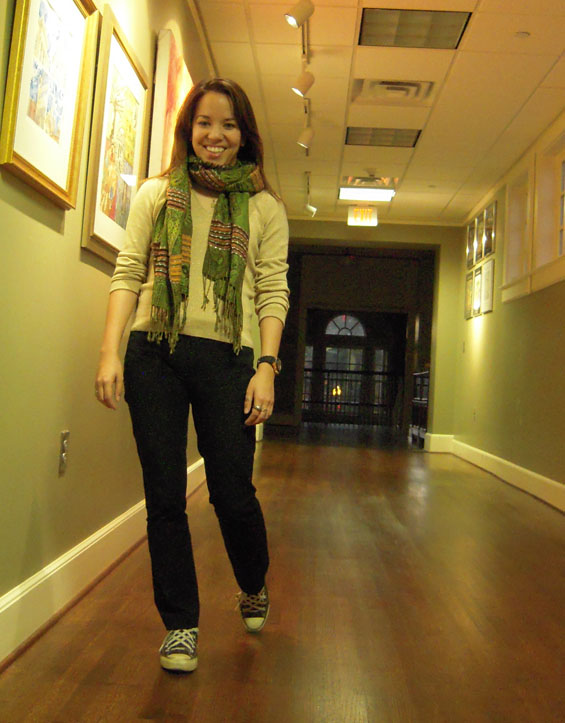 Hope you guys are having a good week. Mine has gotten much better now that I have the GRE behind me ( I took it on Monday and have been studying like a mad woman) and Lar came over to, er, help me at the office.