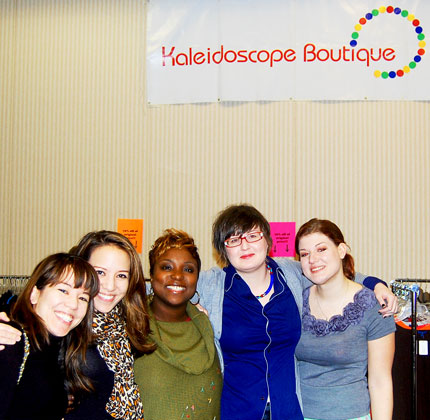 Cath and I spent all Saturday morning at the Boutique Sale in Decatur. Tons of our favorite local boutiques participated: Jac*, Rockit, Evolve Boutique, Boogaloos and Squash Blossom. However, our main purpose for attending the Sale was so say farewell to one of our favorite Decatur boutiques, Kaleidoscope. Remember that post where we got to play dress up? That was all Kaleidoscope owner Camille's doing.
We love you ladies, and are so sorry to see one of the best retailers in Decatur close up shop.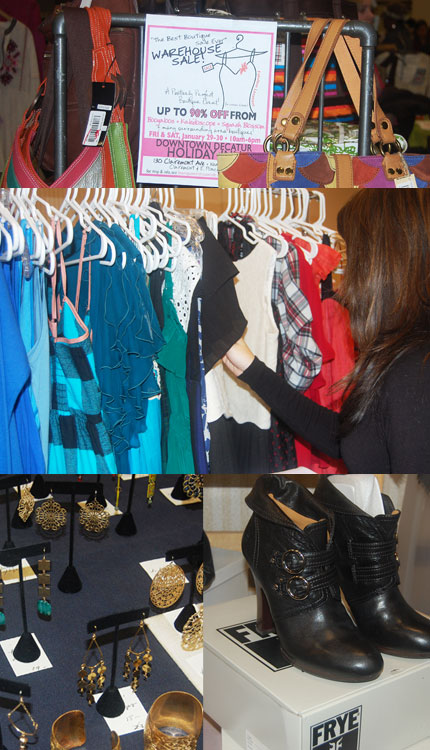 Cath and I will still continue to shop at our other favorite local boutiques as much as possible. We both left the sale with armloads of gorgeous things from Evolve and Rockit (a necklace made from a sari, and a gorgeous leather belt— we'll show them soon!). Still, I always feel a little helpless when one of our independent retailers shut down.
Do you guys try to support your local boutiques? Have independent shops/restaurants been hit hard in your city?
*We just heard that Jac is also closing its doors, but they will still sell items online. Huzzah!