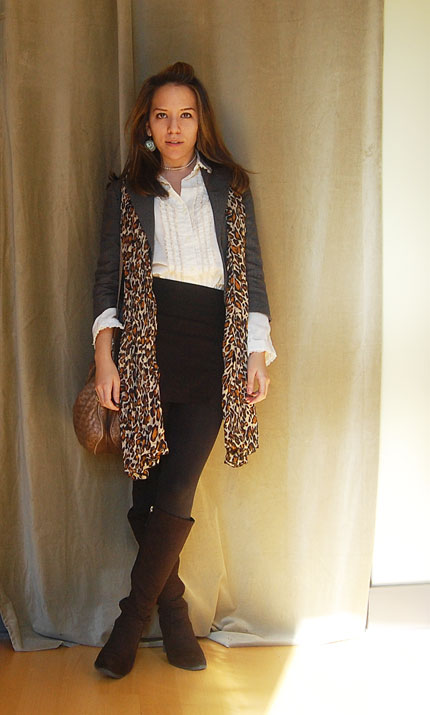 Just a quick little outfit post for your Saturday afternoon/evening! This year I've resolved to 1) be more creative with layering and 2) actually use what's in my closet. With that in mind I pulled on some ole leggings (which I use as tights during the frigid winter months), an AA mini skirt (hardly risque at all when paired with opaque leggings), Tarjay boots from five years ago (they are my old stand-bys), a thrifted ruffle blouse ($3 at Goodwill!), an H&M blazer and scarf, and my $1.60 Bottega Veneta bag (at some point I promise to stop being tacky and take off the "$1.60" before I utter the words "Bottega Veneta").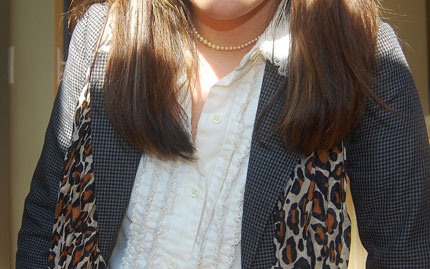 I was actually looking for an over-the-top ruffly blouse at Goodwill, but found this demure beauty instead. I'm also wearing my grandmother's (costume jewelry) "pearl" choker and my favorite pair of earrings that I bought for two euros when I studied in Spain years ago.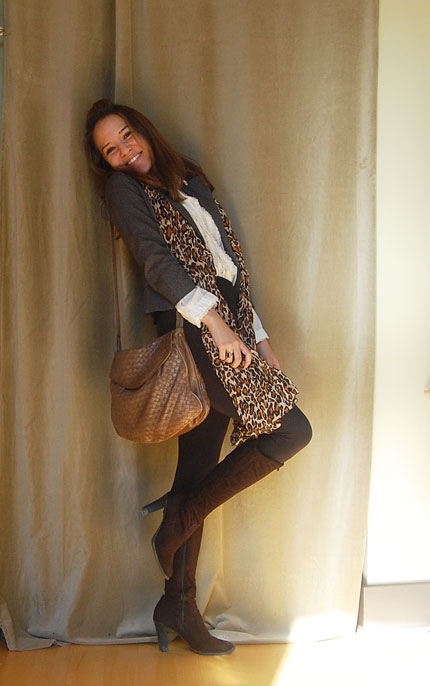 Happy weekend, Everyone!
xoxo,
Lar
p.s. If you are wondering about the weirdness of what's going on with my hair. it's called a Sally. My personal hair style includes this weird little (sometimes big) bump that I do at the front of my hair. For some reason I can't do bangs (like Cath) or a sweeping side part, but I can do bumps (or "Sallys" as one of my friend's calls it- no idea why). Sally got a little smushed under my hat the day I took these pics, so you see what she looks like after she's had one too many and can no longer stand up straight.