In the eight nine ten? years that Lar and I have been writing Asian Cajuns, I think I've written at least three posts about shoe care. I don't what it is, but my love of shoe polish and shoe cleaning runs deep. I caught the bug early on when I discovered my dad's shoe polish kit in his closet and watched him buff his work shoes. Newly cleaned shoes are as satisfying as a new coat of paint  and it's so quick. Instant gratification, my friends.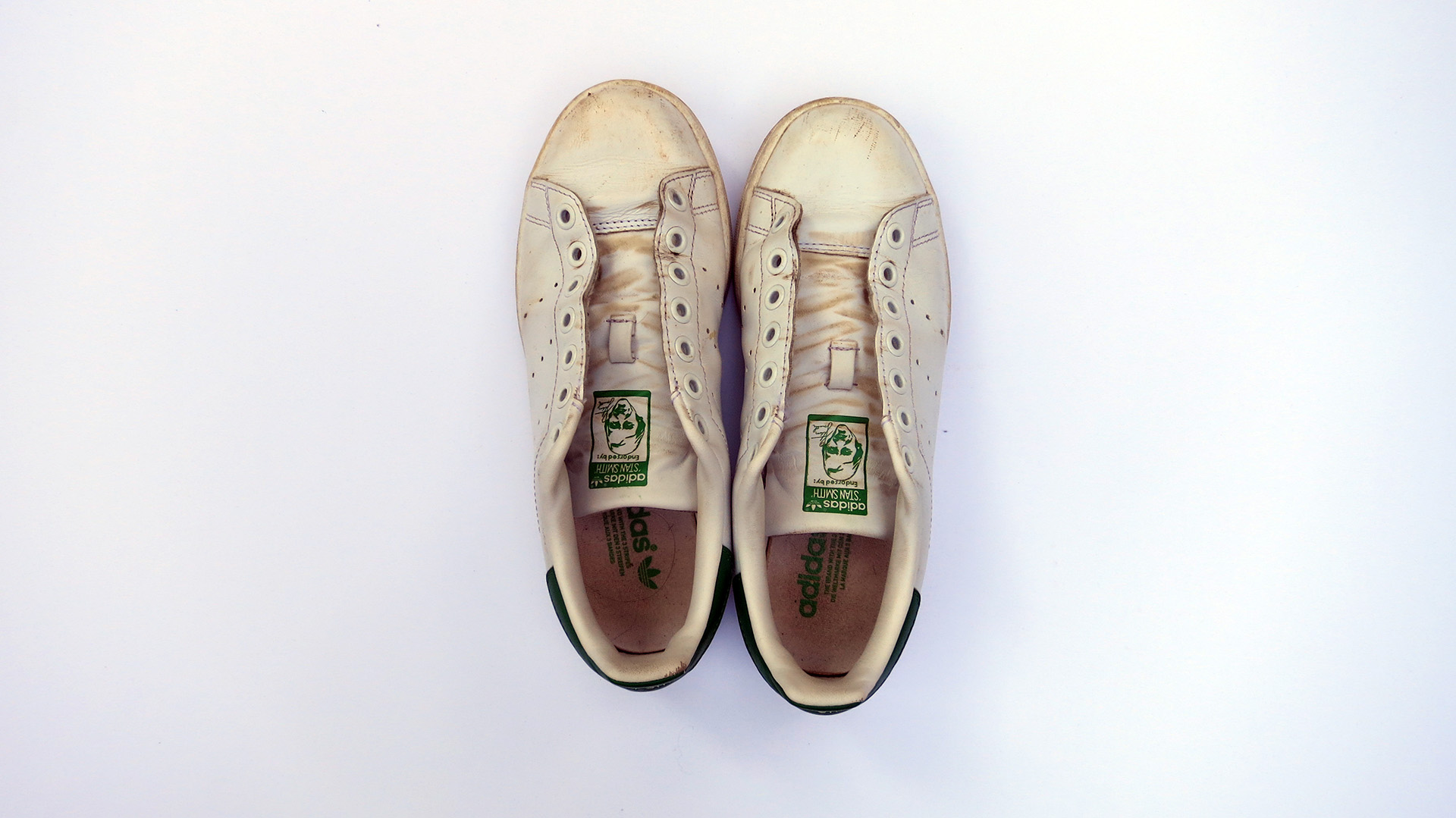 A couple of months ago I was lamenting to Lar about how stained and sad my Stan Smiths were looking. I love having a minimal shoe collection, but it means my shoes start looking worn really, really fast because I wear the same pair almost every day. And because Stan Smiths are white and I live in a state that has mud that is as red as the president-elect's face while he tweets, my sneakers were looking rough.
In the past, I've had some success with baking soda and water when cleaning my white canvas sneakers , but felt like I needed something was less harsh for leather. I think it was one of Lar's co-workers who recommended this Jason Markk essential kit: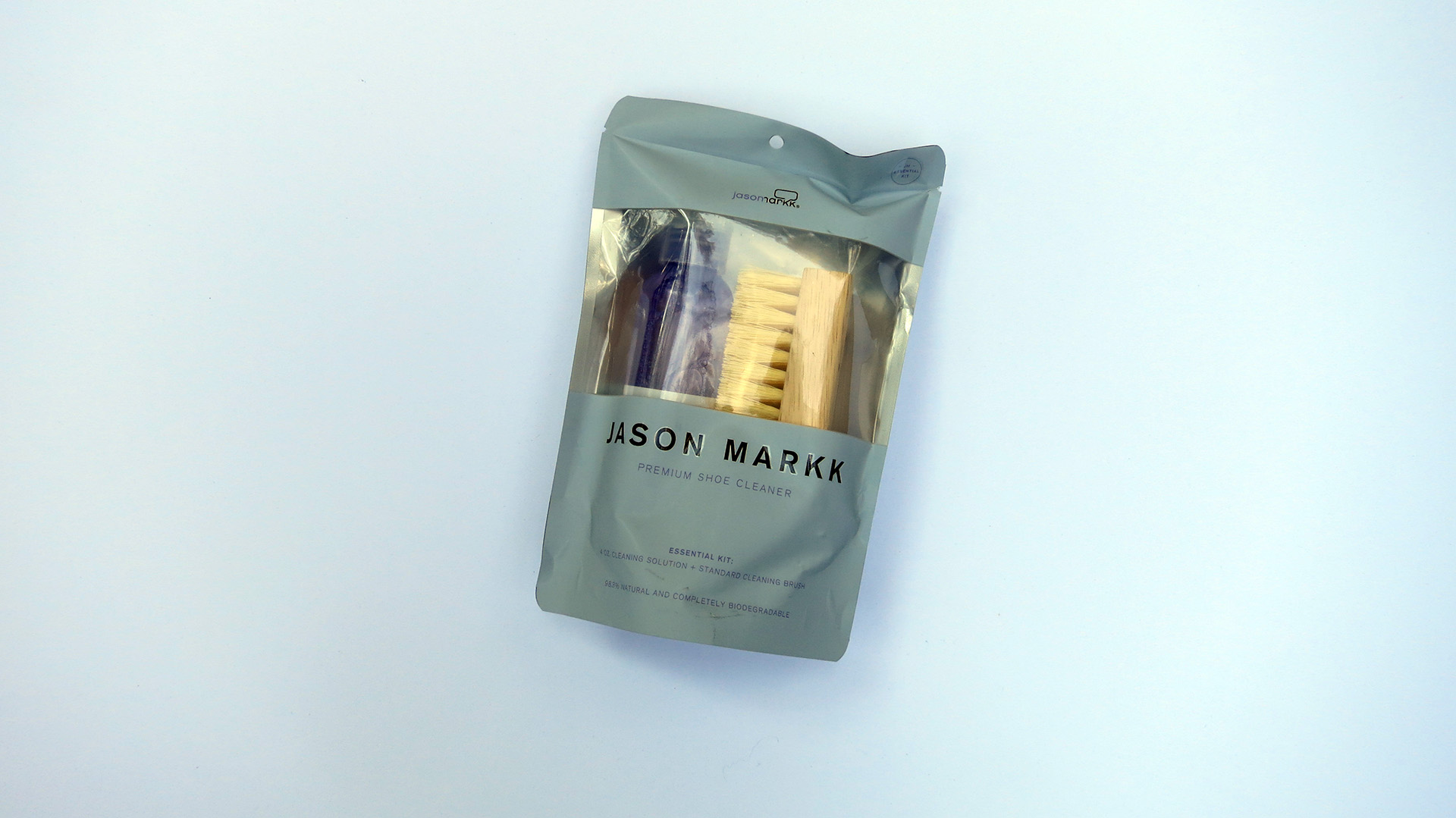 It comes with a brush and a cleaning solution that is 93% natural and biodegradable – and has a nice fresh clean laundry-like scent to it. To clean your shoes, you put a few drops of the solution on the brush, dip the brush into a bowl of water, and then start scrub-a-dub-dubbing away on your shoes.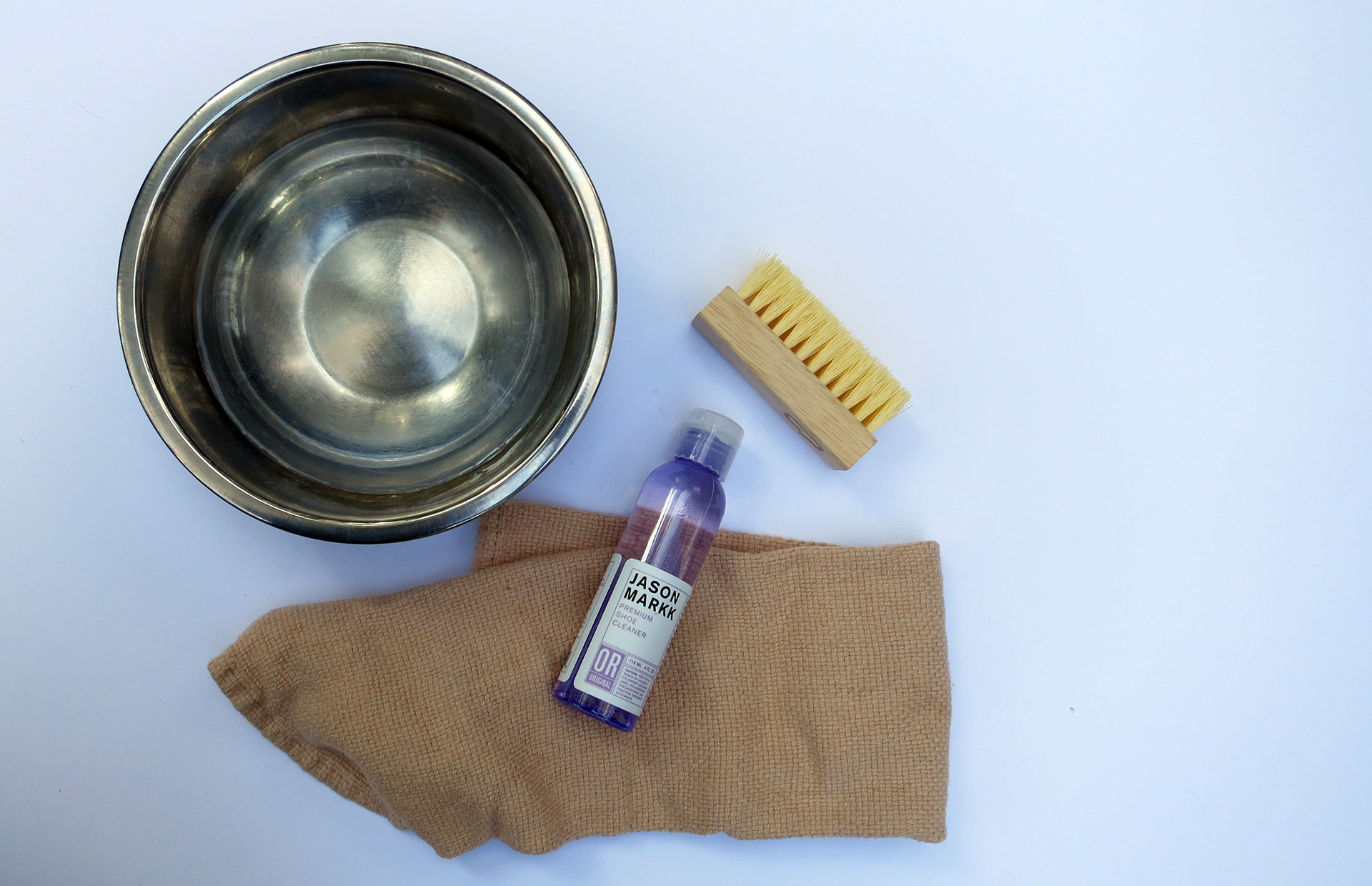 I only used a few drops to clean both shoes and then just wiped off the soapy water from the shoes when everything looked clean enough. No need to rinse. The solution is so light, it doesn't leave any residue on the shoe. And ta da!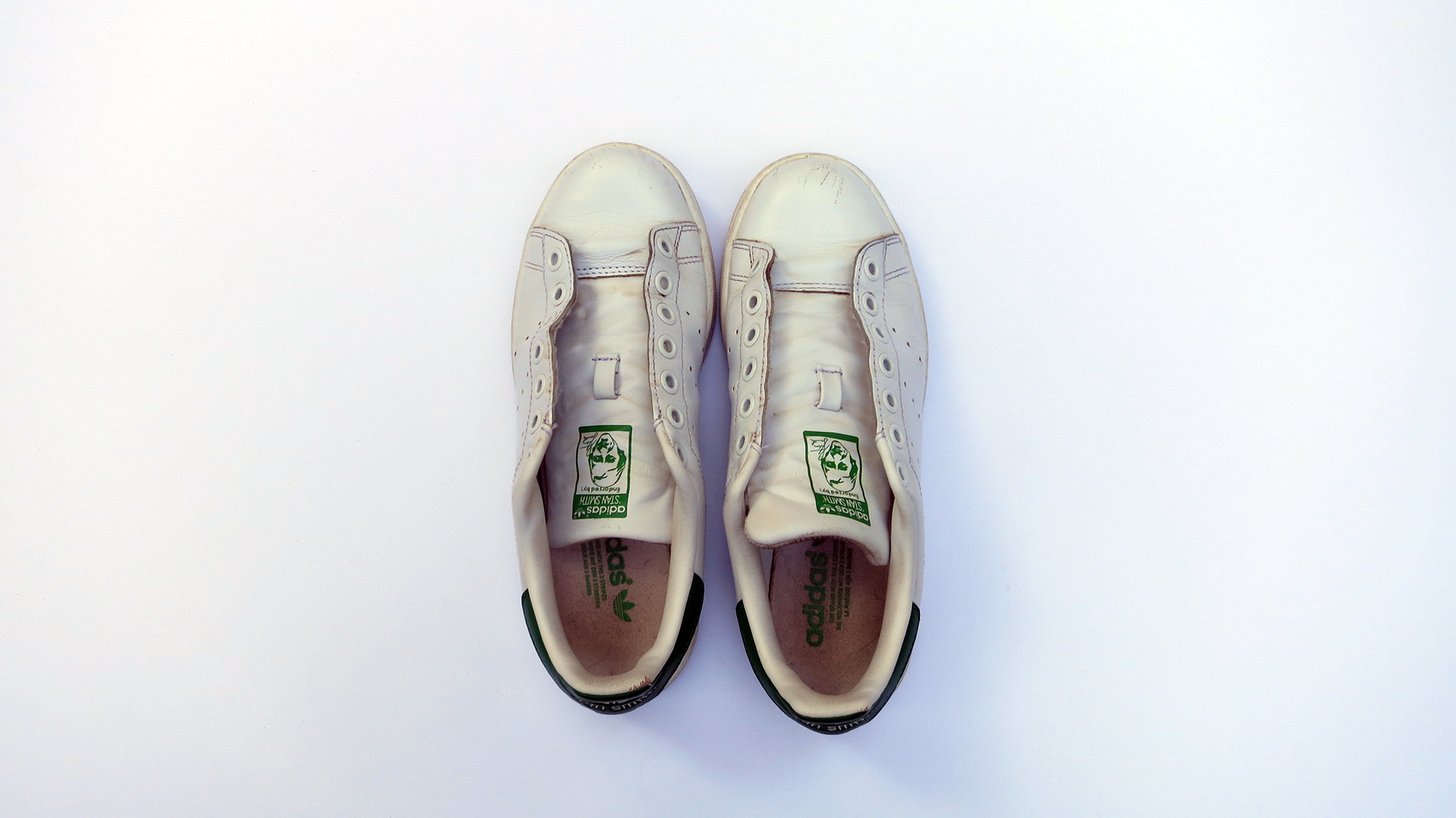 Brand spanking almost-new shoes! They're not perfect (there are some stains from the laces that wouldn't budge), but once I put the laces on, they looked so fresh and so clean clean. See?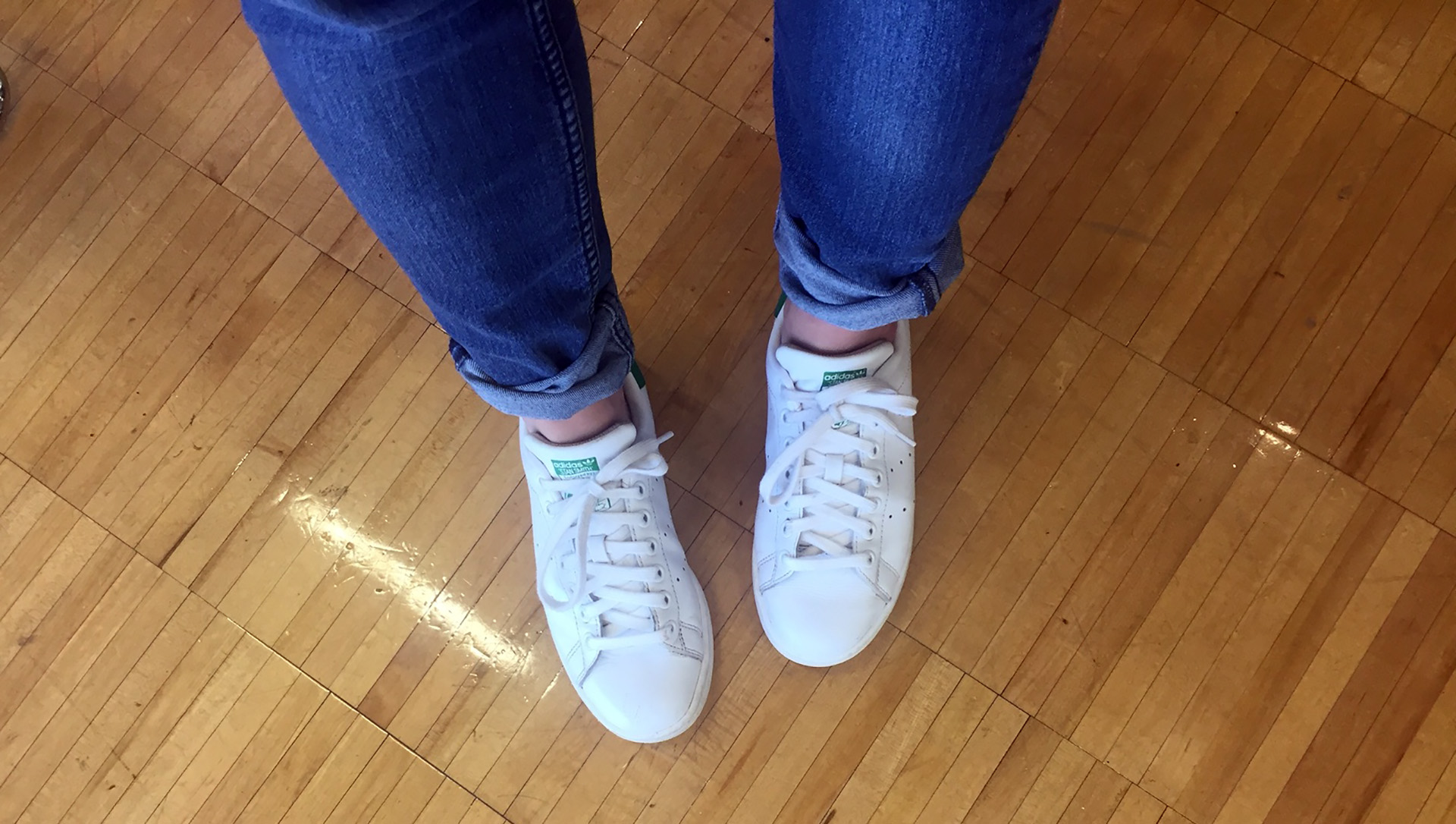 I cleaned the laces with my whites on laundry day (without bleach) and then did a little happy dance in my new-looking Stans.