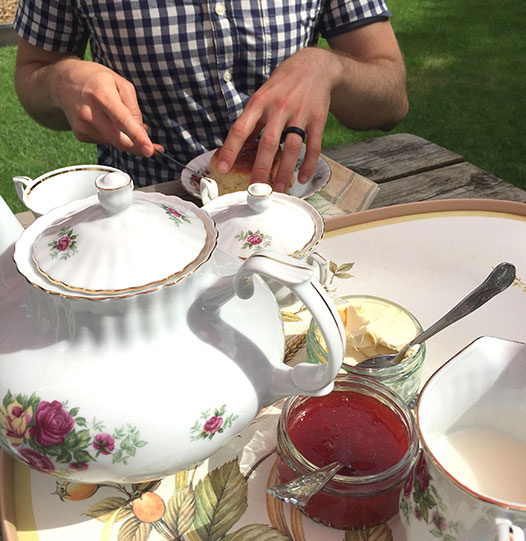 This is serious business. It might sound trivial, but David Cameron would agree with me (on this at least). Eating a scone is not just a matter of picking up a crumbly bun and cavalierly slathering on jam and cream. Oh, no, no, no! There is a method! A method based on . geography. Whaaa?
Don't worry, in 99.999% of the world's countries, nobody will care how you eat your scone. Phew! But, and this is crucial, pay close attention if you find yourself in Devon and/or Cornwall. This is what you do: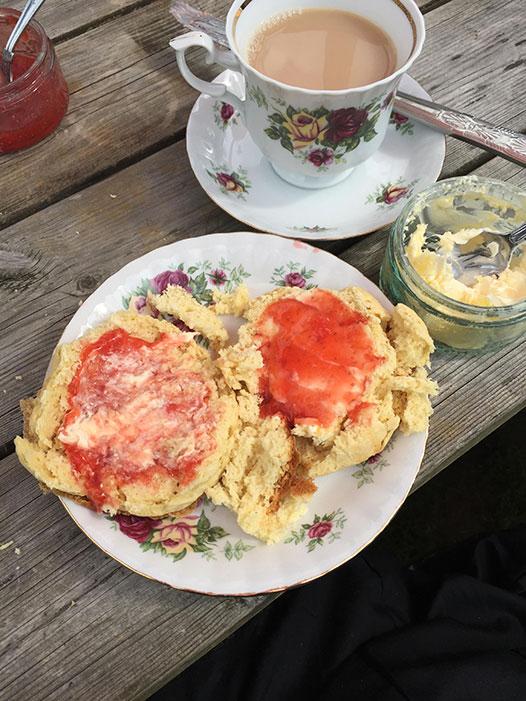 When in Cornwall, put the jam on first and then the cream (see above left). In Devon, the cream goes first and then the jam (see above right).
It might sound silly, but a Devonian and Cornish person will know just by looking at you (okay maybe not quite) which way you "butter your bread" (aka cream and jam your scone). There is a never-ending scone war about which way is better. Yes, I said scone war.
What a wonderful thing to argue about! I wish all wars in the world were only fought in jam and cream. What a peaceful, delicious place it would be.
Here's one last parting shot of our delicious cream tea in Devon: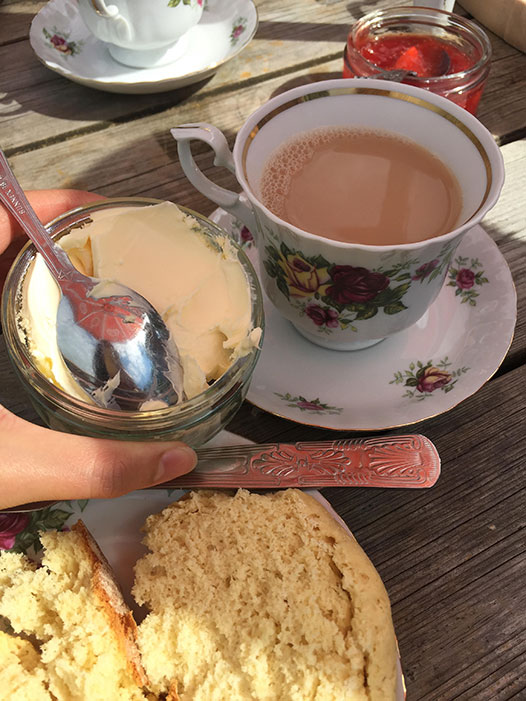 ——
I'm currently writing about this whilst sitting in an Airbnb flat in Split, Croatia. Very far from scone wars country. Matt and I have officially left the UK as UK residents (sob!) and are on our way back to the states (yea!) in a little over a week. We just had to make sure to get some Croatian sun first before we moved from one rainy place to another.
Cath and I will no longer be 'twins blogging an ocean apart' but 'twins blogging a country apart' — that's a bit closer, right?