Hello lovelies! First things first, thank you for your feedback from the last post. Just because we'll be posting once a week doesn't mean we'll be any less dedicated to AsianCajuns. In fact, you'll be seeing us more on other outlets like Facebook, Twitter and Instagram. And keep in mind, we're just testing things out and feedback is always welcome!
So, I haven't had a lot of free time this spring and feel like I've spent the past few weeks either working or studying. But looking back through my photos on my iPhone and point and shoot, I realized that I haven't been as deprived of breaks and fun things as I made myself to believe.
For example? I've been to two Hawks games in the past three weeks, which is a record for me considering I'd never been to a NBA game before.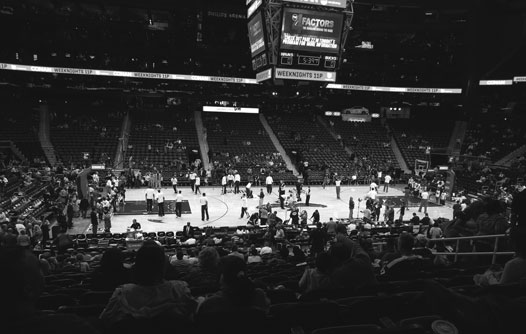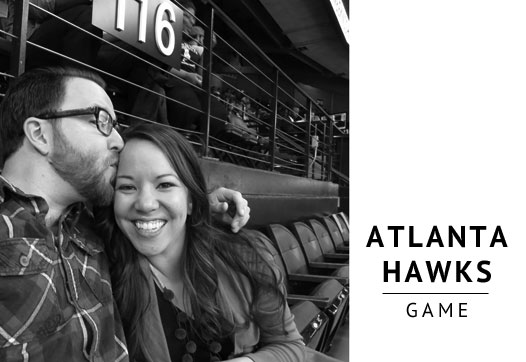 Lar and I aren't sporty people (we always hated gym class), but watching a basketball game live is so much fun! Plus, all of those sport/Olympics-inspired Vogue editorials, like the one below, have warmed me up to sports a bit.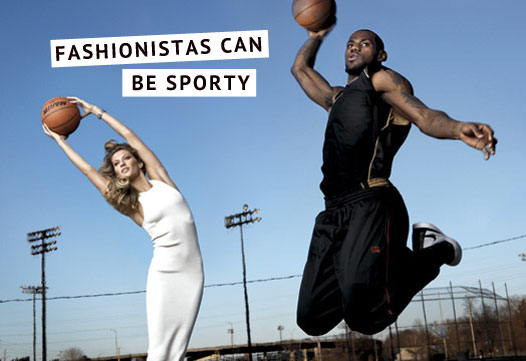 I was in Mingei, one of my favorite local boutiques, the other day and fell in love with these pom pom necklaces from Thailand. I ended up getting the mauve colored one all the way to the right. It reminds me of this summery JADEtribe straw tote.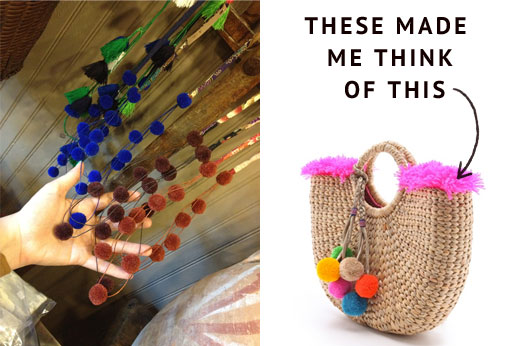 Last Monday I took a few hours off of work to go to K. Logan Hair Salon and get a gloss treatment and blow-out. I'm totally in love with the glossiness. It lasts for a few weeks and I feel like a Pantene commercial model. See my front curly-dos? Akia, the salon owner, created those with a hair straightener. Amazing, no? She said she'll be hosting a class soon on how to create those curls yourself so I'll let you know as soon as a date is set – for you local readers.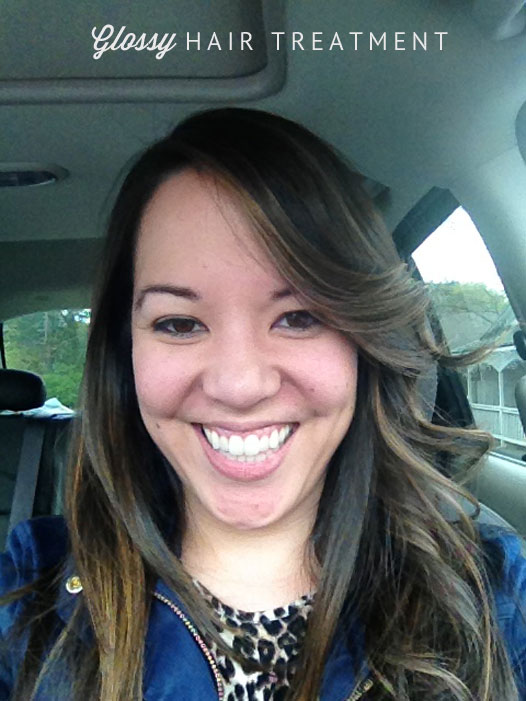 On Saturday, I hung out with some friends and listened to Troy play in downtown Decatur for Sidewalk Saturdays. Doesn't he look so dashing? I have a couple of Vine videos of his songs so if you have an iPhone, follow me at AsianCajuns.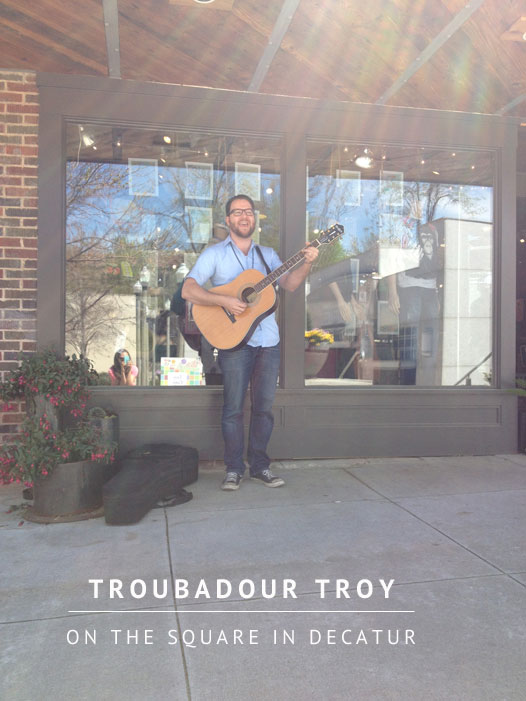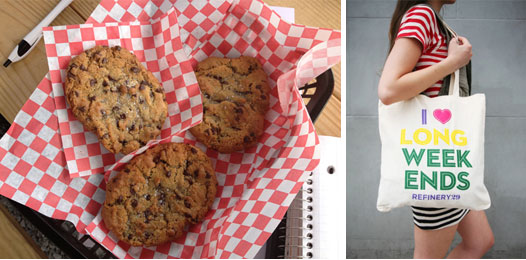 Nothing beats a work-break like hot, gooey chocolate chip cookies sprinkled with sea salt (the ones above are from Victory in Decatur). Kind of wishing I had a whole plateful of those in front of me right now!
After compiling this post I'm thinking I should get the Refinery 29 tote. What do you think? Hope you all had a wonderful weekend. Let me know what you've been up to!
________________
Dear Lar,
I hope you have a little more free time now that your stressful work week is in the past. You know how we were chatting about the Brit's obsession with tea and cake? I was thinking you should start an herbal tea and gluten-free cake club in Edinburgh! I know it sounds a bit silly, but I'm sure you're not the only one eating gluten free in Auld Reekie. Just a thought

Here's another random thought, Before Midnight is coming out this summer and the trailer is finally here! What do you think? I can't wait to see it, but I also would rather just wait and see it with you. If you were in town we could have a Before Sunrise/Sunset/Midnight day and watch all three in a row. Wouldn't that be wonderful?
Hope you have a stress-free week and can treat yourself to some gluten-free yummies!
xoxo, Cath