Woohoo! It's now legal to sell alcohol on Sundays in Decatur! That's me below picking up some Sam Smith Winter Warmer on a SUNDAY!!!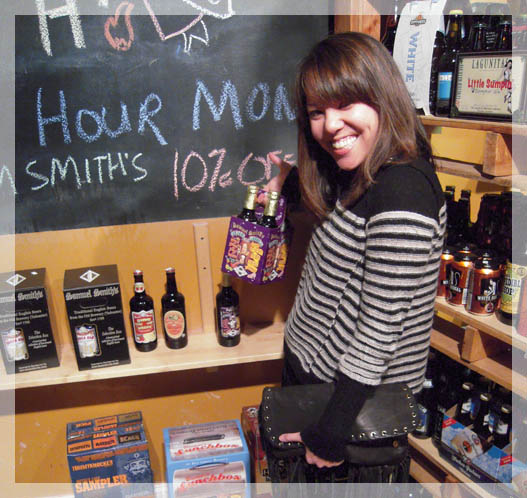 For those of you who live in states with more, er, progressive alcohol sale laws, this might not sound like a big deal. But imagine getting invited to a Sunday brunch and offering to bring mimosas then waking up on Sunday and realizing you haven't bought any champagne. Yep, you're S.O.L. Or how about you make a delicious penne alla arrabiata on a Sunday evening and you realize you don't have an equally delicious red wine to pair with it. Oh well! Or what if your bf invites friends over every Sunday for some marathon NFL watching and you realize you have absolutely no beer in the fridge – only an old pitcher of pink lemonade Crystal Light. Curses!
You see? Life without Sunday sales in Georgia has been rough.
Look at Troy (below), happy as a clam with a box full of craft beer from Ale Yeah – our neighborhood craft beer market that's within walking distance from our house. For those of you who are curious, we picked up a Sierra Celebration, Skullsplitter from Orkney Brewery, Bridgeport Kingpin Double Red and Unibroue Ephemere.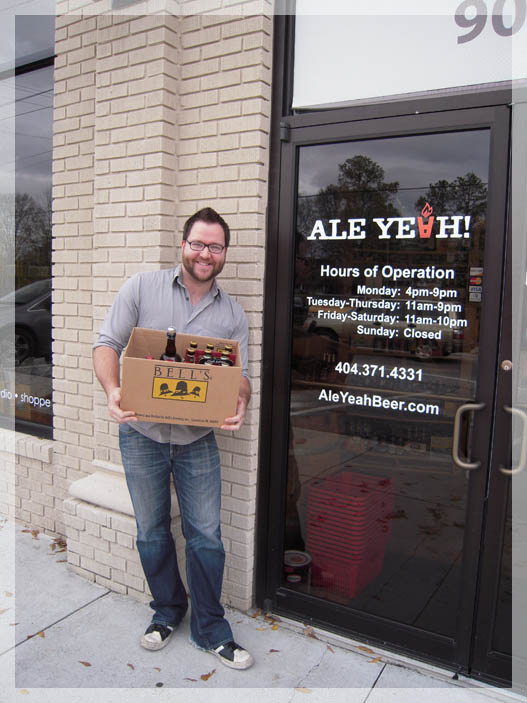 Am I starting to sound like a lush? My apologies, I'm just so excited by this change that will make my life a little bit easier. I know, I know first world problems.
Now on to some equally important stuff. . . my new sweater! I got it for Paris – it looks tres chic, no? I figure you can't go wrong with black and white stripes in France.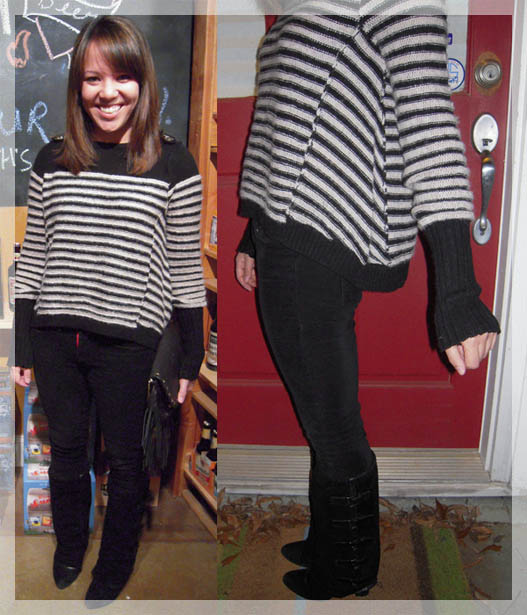 Outfit details: Free People sweater, Blank cords, Asos boots (from Lar).
______
Dearest Lar,
Come to think of it, you can't buy alcohol on Sundays in Edinburgh, right? I just vaguely remember the beer and wine aisle at Tesco being blocked off on Sundays. Maybe I'm just making that up.
I can't wait until we're shopping at Merci together – in our unfashionable winter coats! Less than three weeks from now!
Love, cath