While Lar started her search for her future home in Scotland last week, I went off gallivanting to Charlotte, North Carolina. The trip was for work, but I was able to convince Troy to come with me so we could explore the city together.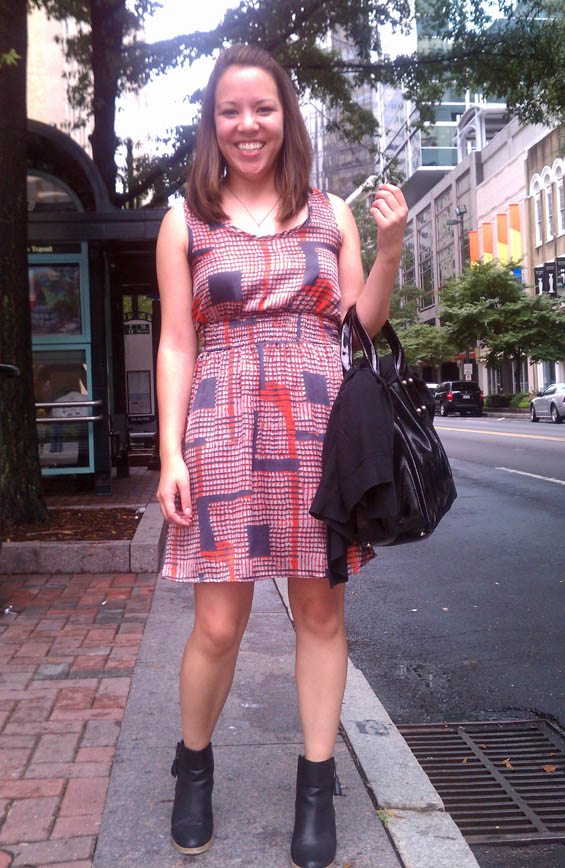 Outfit details: Lulu's dress, Kate Spade bag and American Eagle boots.
I have a tendency to pack a lot of black clothes for conferences, but check out my hotel closet for the weekend – only one black item: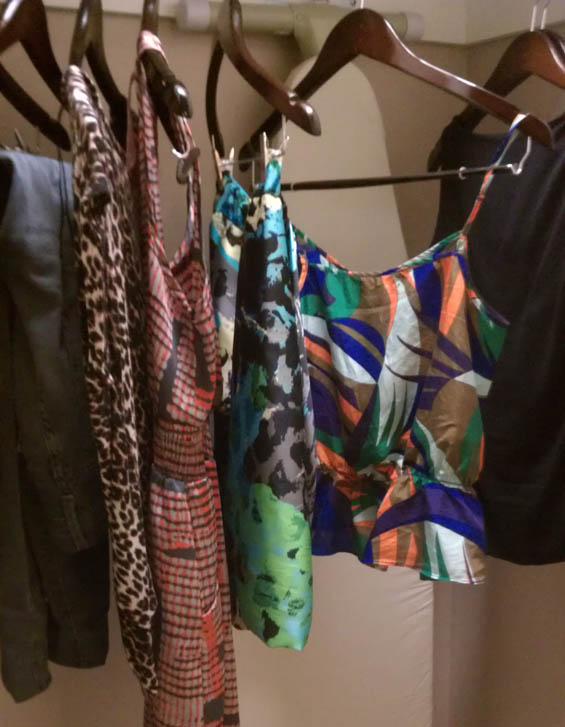 A big reason for all this color? Lar left many so many of her clothes that I can now go a whole day without wearing black (accessories not included).
Obviously this day wasn't one of those non-black days: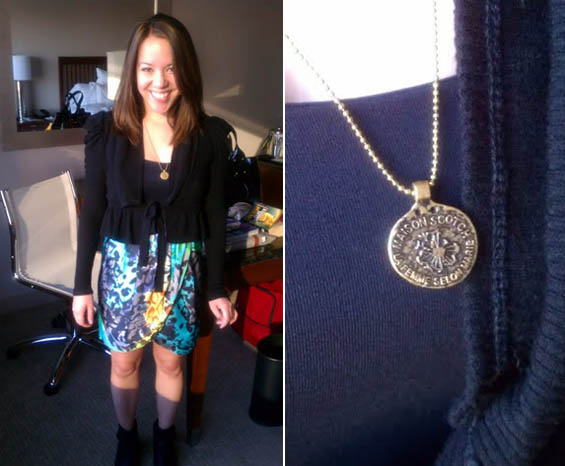 Outfit details: Sweater from Lar, FCUK for Sears skirt, American Eagel boots, Maison Scotch necklace (came with a dress).
I wore heels the whole weekend while walking around the city. It wasn't nearly as painful as it sounds. I found these American Eagle boots online and they're the perfect height for walking. I know that sounds crazy, but I have yet to find a pair of ballet flats that are comfortable.
Unfortunately I didn't discover any hidden boutiques in downtown Charlotte, but that probably has more to do with the fact that I was working most of the time and only there for two full days. I'd love to go back and explore more. Troy and I had a great meal at Enso the first night we were there and found some decent beers at Growlers Pourhouse in NoDa.
Have you guys ever been to Charlotte? Any favorite spots?
A Lar Edit (10:00 pm British Standard Time):
I can't believe I almost forgot! Do you remember that wedding inspiration shoot I styled for photographer Aharon Hill this past July? Well it also made it onto Style Me Pretty – the Georgia edition! Woohoo! Click here to see more photos.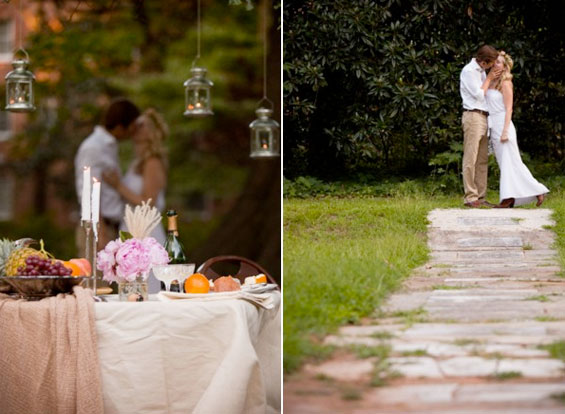 Photo by Aharon Hill