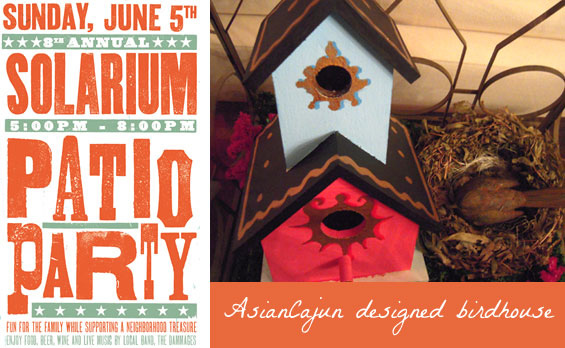 Cath and I designed a birdhouse for this Sunday's Solarium Patio Party auction.* Doesn't that sound fancy?! Well, the party certainly is, but not the AsianCajuns. So we had to bring the fancy to our birdhouse in the form of Dorothy Draper (over-the-top interior designer extraordinaire)!
Here's a photo of the fancy lady herself:
The key to painting a birdhouse a la DD? Don't hold back on color, gilt, and pattern. I sure hope there are some more-is-more birds out there. I'd be so embarrassed if our birdhouse sat on the market, ignored by cardinals and finches in search of beige siding.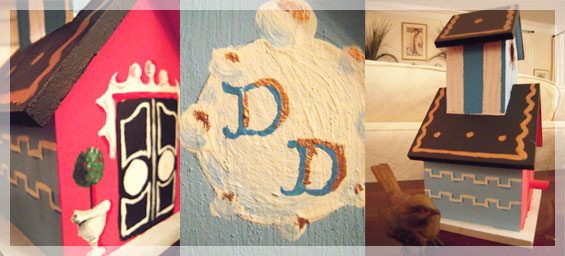 Above: the Dorothy Draper birdhouse. Below: Dorothy Draper's actual designs (most of these images are from the Dorothy Draper Exhibit in New York).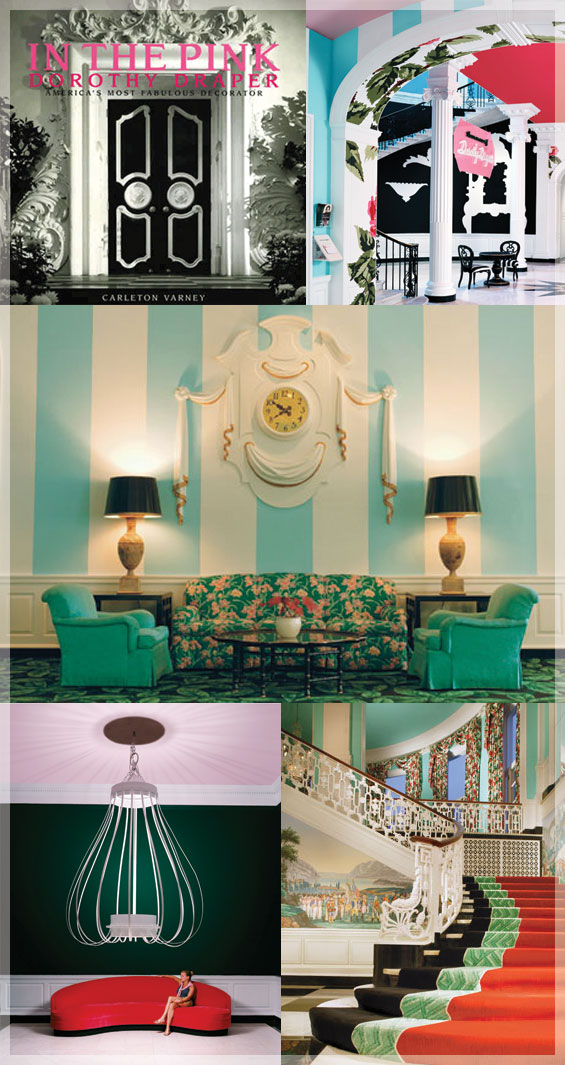 I love her exuberance, don't you? Big and bold and color everywhere. I'm sure some of you are wishing for a beige-y Restoration Hardware catalog about right now – and I can totally understand that. I'm not sure I could actually live in a DD house, but I sure hope our winged friends can!
What do you guys have on tap for the weekend? Patio parties? Birdhouse painting? Do tell!
xoxo,
Lar
*Proceeds from the auction support The Solarium in Oakhurst. Purchase your Patio Party tickets here!