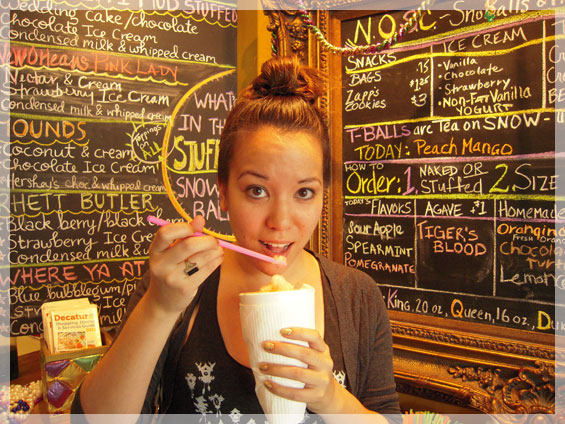 Hotlanta is earning it's name this week. And the fun part? Matt and I have decided to try to save money ("and the world!" says Matt. Hey, stop reading over my shoulder while I write!) by not turning on our air-conditioning for most of the summer. Gahhhhhhh. Readers, you can look forward to gorgeous outfit pics of Cath and a shimmery glistening puddle from me!
One antidote (apart from sneaking on the air when he's not looking)? Snoballs!!! Notice the lack of a "w" in "snow." That means we aren't talking about those things that make snowmen. You eat 'em!
Snoballs are a lot like snow cones, but better. Wayyyy better. The ice is shaved, so it's light and fluffy and not chunky crystals you get in a cone. You add your favorite syrups on top (New Orleans Snoball Cafe in Decatur has organic flavors and flavors sweetened with agave instead of just sugar in addition to your usual Hurricane, Pink Lemonade, etc.). Then – if you want to be really Cajun about it – you put condensed milk on top, and/or put ice cream in the center of your snoball! On a hot summer's day, it's bliss!
Lucky for me (and less lucky for my diet plan), New Orleans Snoball Cafe is right by where I work! It's much more fulfilling (in every way) than a water-cooler break.
On Cath: sweater H&M • tank from Lavish in San Francisco • skirt F21 • purse from Vivid Boutique in Decatur • shoes MIA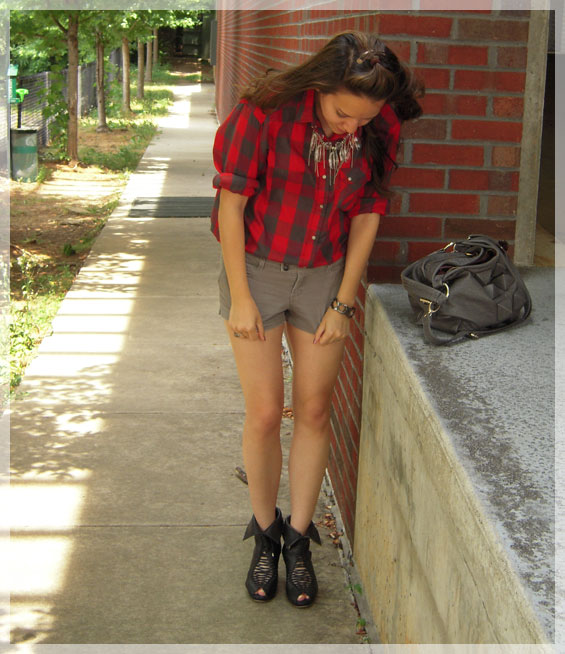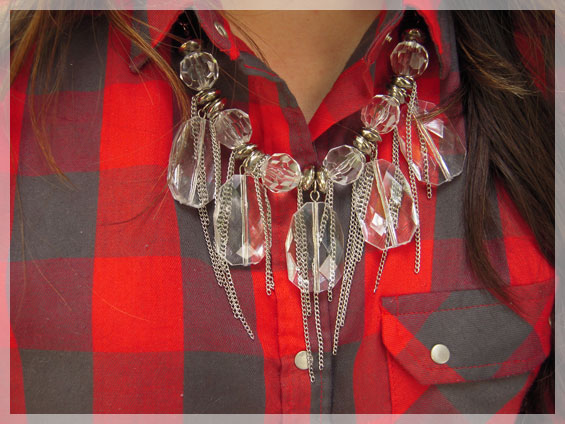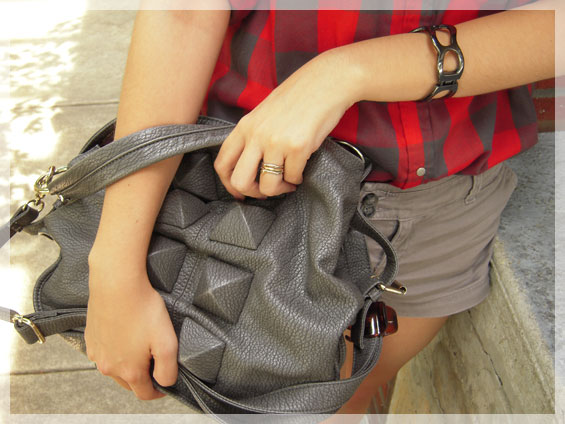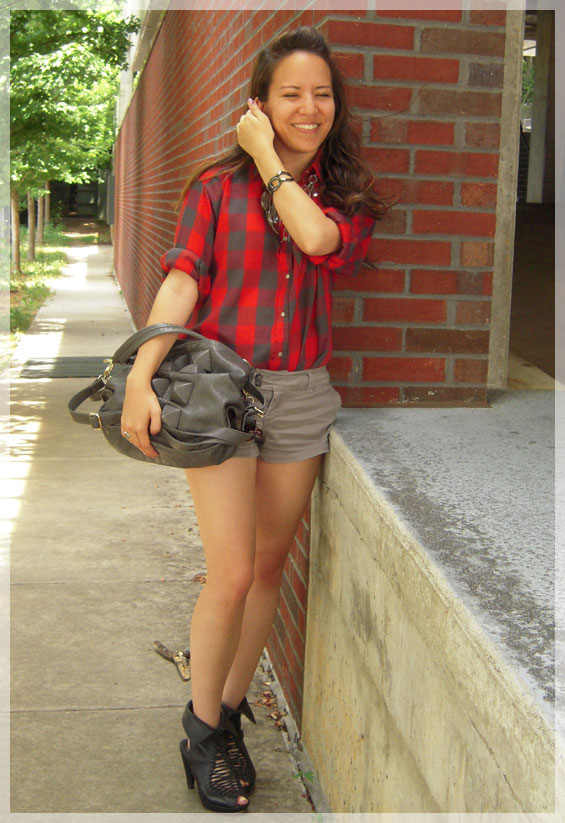 On Lar/Moi: thrifted mens shirt • AE shorts • necklance from Rockit Boutique Decatur • shoes Jeffrey Campbell • purse Deux Lux • cuff Express