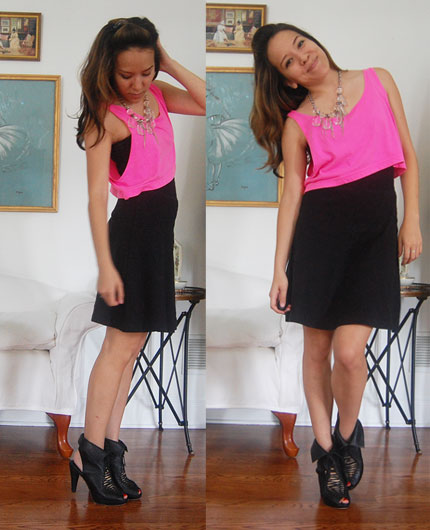 Remember The Crop Top to Work idea from a few posts back? I did it again, but took it one step further– neon. If someone said to me "Oh I just love wearing neon, especially if it shows off my belly button ring" I would probably back away slowly, but I actually own just such a piece of clothing, and I wear it to work. Again, I paired it with a high-waisted skirt and a black cami underneath. The minute I actually start showings off my (non-existent) belly button ring, you can stop reading this blog.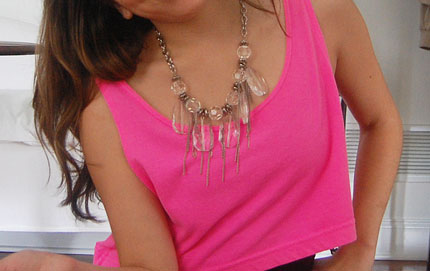 To add to the neon (kind of like gilding the lily), I decided to wear my very large, clear plastic necklace from Rockit.
ps- I hope you guys are having a great weekend! What are you up to? My bf and I are in Charleston visiting this guy again. Miss you, Cath!
Eye-searing pink crop top, camisole, and skirt from AA, shoes are Jeffery Campbell, necklace from Rockit Boutique in Decatur.