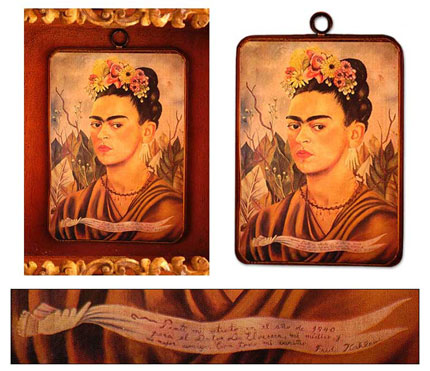 Decoupage wall art of Frida by Ana Maria Gonzalez from Mexico.
A few months ago, Cath and I got this really sweet email from Novica; an online shop in association with National Geographic that sells gorgeous wares from artisans around the world.
We get a handful of emails everyday with "special deals" or "VIP information" but we rarely pay too much attention to them. If someone sends us an impersonal promotional email or even a freebie, we don't just automatically snap it up in our greedy little blogger mouths. We have to like it, and we have to think you guys will find it interesting too.
In the case of Novica, we really like what they do. Not only do they represent artisans from around the world and offer a vast variety of beautiful hand-crafted products (from furniture to jewelry), but they also support microfinance loans. Hillary Clinton is for them, Madeleine Albright is for them, and they have the potential to pull families around the world out of poverty.
Even if you aren't sure about getting involved in a microfinance loan (read more about them here and here), just shopping for yourself supports an artisan from Mexico or Bali or Thailand or West Africa. The prices are super-reasonable and the products are one-of-a-kind.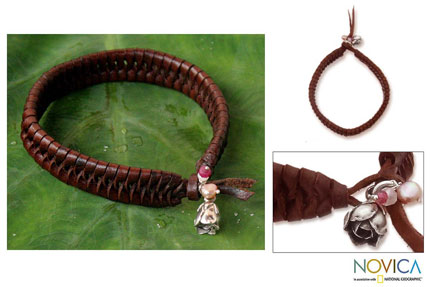 Leather bracelet by Khun Boom in Thailand ($31.49).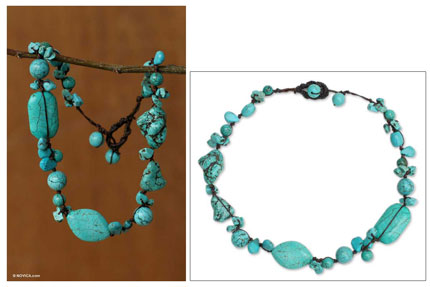 Turquoise necklace by Nareerat in Thailand ($37.95).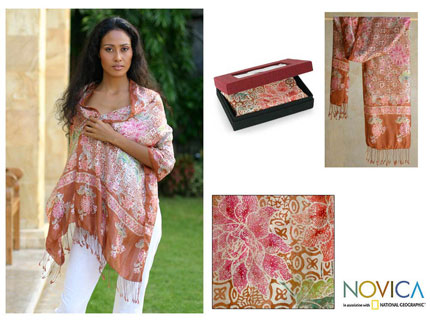 Batik scarf by Yuna Kristina from Bali and Java ($39.98).
I love it when my consumerism gets the better of me and it ends up supporting artists that live in far-flung places. It makes me feel like maybe the big bad consumerism monster isn't always so bad after all. What do you guys say? Would knowing that you are getting something beautiful and supporting global artists motivate you to shop at a site like Novica more than say picking up another overpriced accessory at Urban Outfitters?