I know it's fashion week, and beautiful, inspiring things are being shown daily, but I can't get out of my personal winter fashion rut. If you've wondered why Cath and I haven't posted many outfit photos in the past few weeks, it's because we've been wearing clothes that make us look like black hole blobs: layers of dark sweaters and coats. And as a side note. Hotlanta, what happened to you? It's frigid! There is no way I'm wearing cute tights and a skirt out in this weather unless I can fit it under my skinny jeans and oversized mumu sweaters.
So I tried to scare my fashion doldrums away this morning by pulling on some color: cream vest, coral silk blouse, gray skinnies. Ooo I like it! I feel positively galactic (in a big, colorful way) compared to what I've been wearing. I'll probably slip back into a black hole tomorrow (still too cold!), but today I wanted a little morning-after-Mardis-Gras to peek through.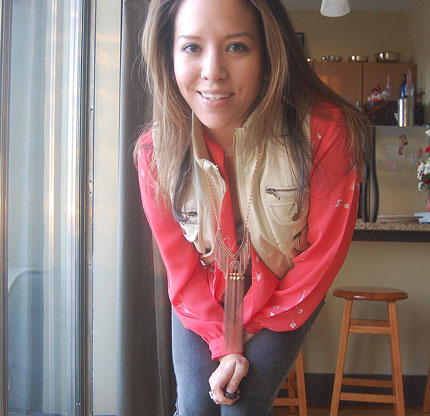 I also love this outfit because there is nary a piece from H&M: Shirt is thrifted, vest is from local boutique Rockit, Cheap Monday jeans from local boutique Bill Halman.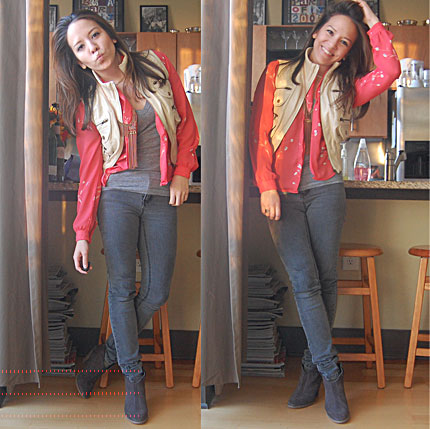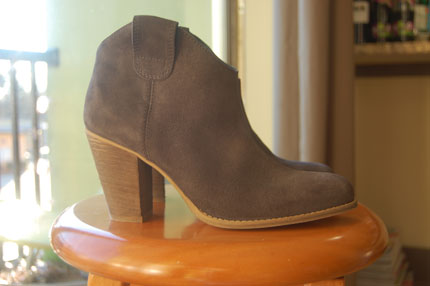 I plan to wear these pretty lovelies with dresses all spring and summer long. Get here already, Spring! (Shoes from Mango).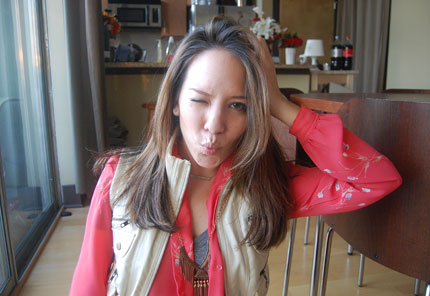 I don't know if you can see the long, bronze tassel necklace I have on, but it's yet another indie treasure (from the bf- le swoon- he has good taste, non?). Check out Snoozer Looser. I first heard about them from GBLYSS.
What do you guys do when you hit a fashion rut? And how do you conquer winter black hole layers? Should I just give in and move to the equator? Sun! Heat! Ahhh. daydreams absolutely worthy of a good toe wiggle.