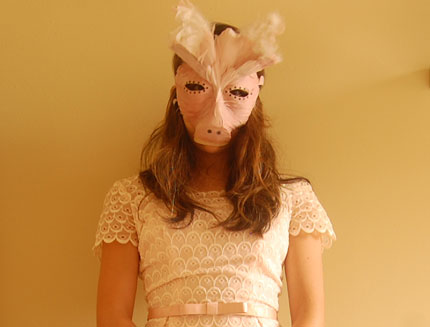 A sweet piggy mask made of pink feathers! A little creepy or strange? Maybe. But that's why I put the title in french. "Cochon" sounds whimsical and theatrical, non? I found it at local antiques mecca Kudzu Antiques with its friend (a goat mask made of white feathers) marked "old theater costume masks– fragile." I think they are pretty neat. They are made of papier mache and a plethora of pink and white feathers.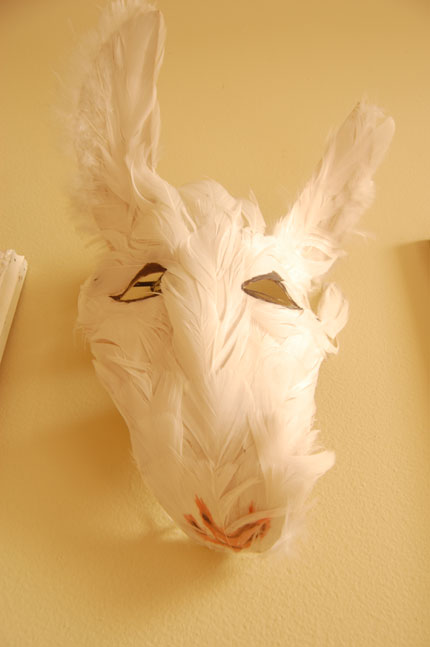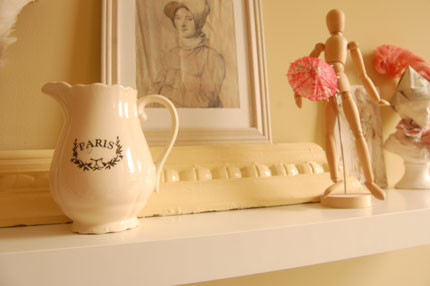 I don't intend to actually wear either mask out. I added them to the decor in my bedroom (I've got a creamy, beige-y, soft pink thing going on. Yup- incredibly girlie).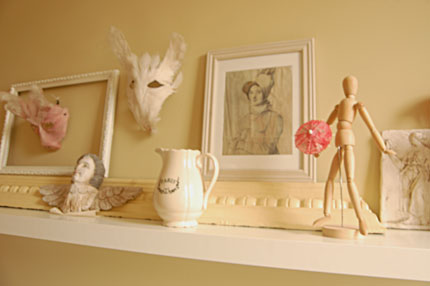 So, fear not, locals. You won't see me traipsing around Decatur dressed as a pig or goat, but I thought a little dress up on a Sunday afternoon couldn't hurt.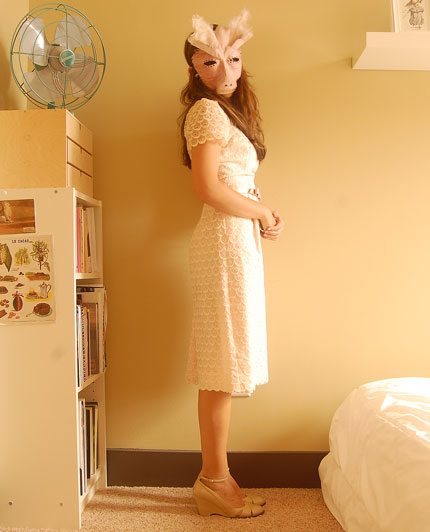 This cochon mask goes perfectly with an pink vintage tea dress Cath found for me at Salvation Army many moons ago. The shoes are Payless Marc Jacobs' knock-offs from 2002-ish. Remember those?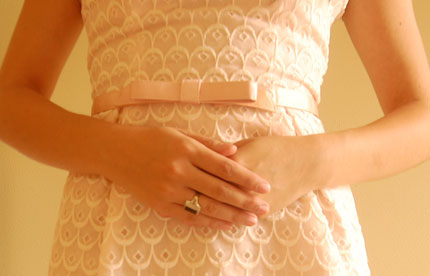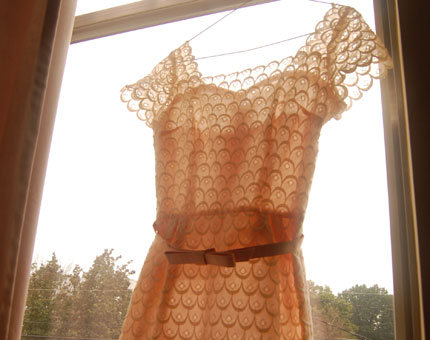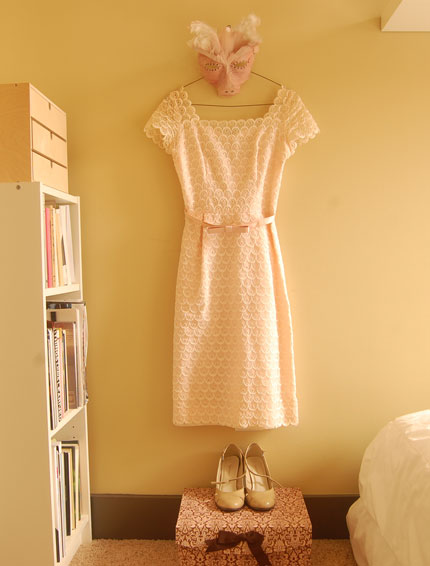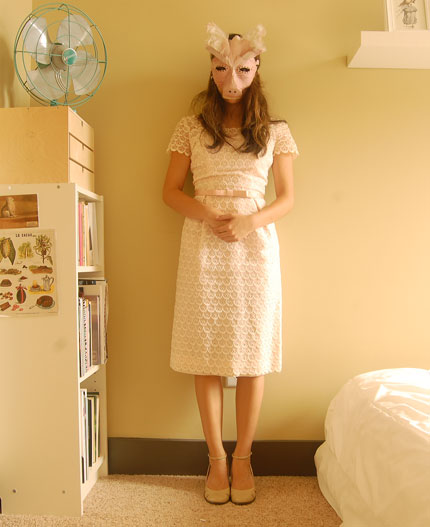 I remember reading a long time ago that mask were bad luck to hang up in your house, especially if they were from another culture other than your own. Sounds like a lot of phooey to me, but if that were true I'll just say these are my inner Cajun hanging on my wall (old Mardi Gras mask, non?).
Speaking of Cajun things. Cath and I are headed to New Orleans this week! It's my first real vacation in two years, and my first time in twenty years to visit NOLA (all I remember from my last trip is beignets: eating beignets, making beignets and then eating some more beignets– hopefully this trip will be quite similar).