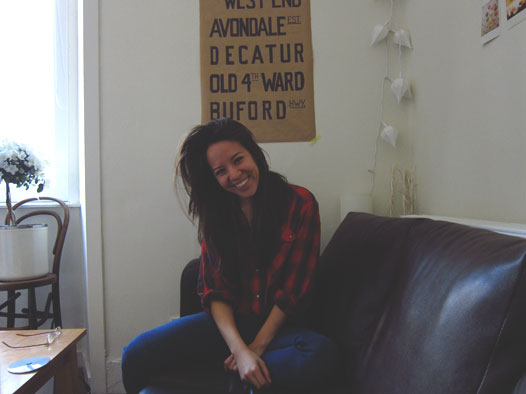 Apart from missing family and friends, the hardest thing about living overseas is not being able to roost. I've always wanted to be one of those people that can live years out of a suitcase: nomadic and unattached to material possessions. But I'm a certified homebody. Ironically I haven't had a place to put down roots in a long while. I've lived in a different flat or house every year for the past 10 years — two different flats in Edinburgh in 19 months — and it makes me antsy. The only way to combat that ruffled feather feeling is by nesting — no matter how temporary.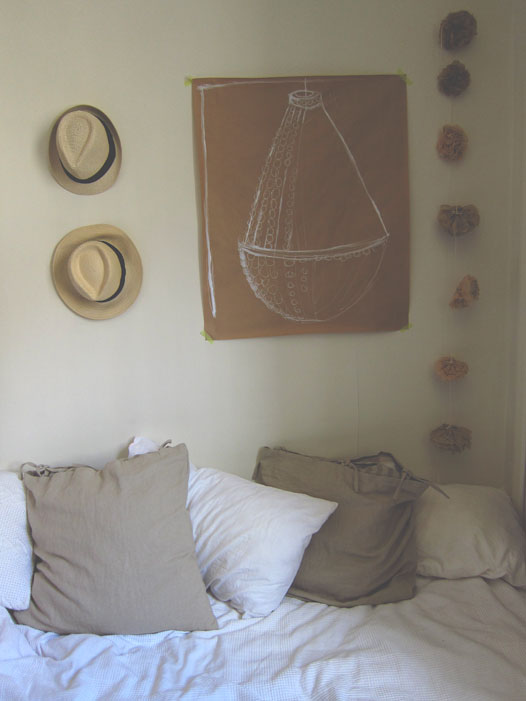 The flat we live in now is a teeny, inexpensive, brown-carpeted student flat right in the middle of town (our old flat was a bit more grown-up, but too cold). We rarely buy things for our temporary home because we save our extra cash for travel (as you read this, Matt and I are wondering around Bordeaux). But bare walls make my skin itch. So I made a few bits and bobs for the walls, covered my books (for the third time: here's the first time and second time) and bought an azalea topiary that I hope I don't kill.
Total budget for temporary nesting? Under $100. Here are the bits and bobs I use to cover up my naked walls: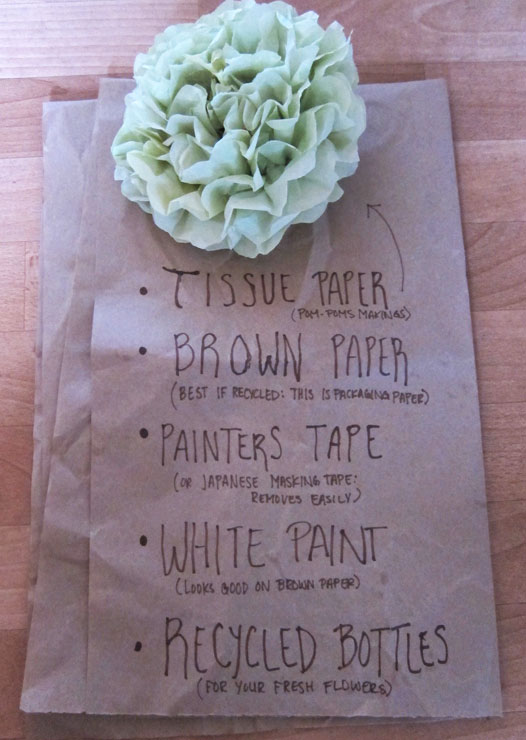 The Lay of the Land
Now this next bit is mainly for Cath and might bore the socks of you guys. Ever since we were tots, Cath and I loved looking at floor plans. When we were old enough, we used to buy those magazines/books that had nothing but floor plans after floor plans in them. Isn't that what all cool 13 year olds do?
And it wasn't just voyeuristic floor plan ogling, whenever we stayed some place new (a B&B or friend's house) Cath and I would record our new spaces by sketching up the floor plan. I think it was another way that we handled being away from our nests — a way of feeling in control of a new environment. Seriously, we are the poster girls for homebodies.
So this is a quick sketch for Cath to feel like she knows what I'm about day-in and day-out in Edinburgh — or at least get a sense of the space I inhabit thousands of miles away: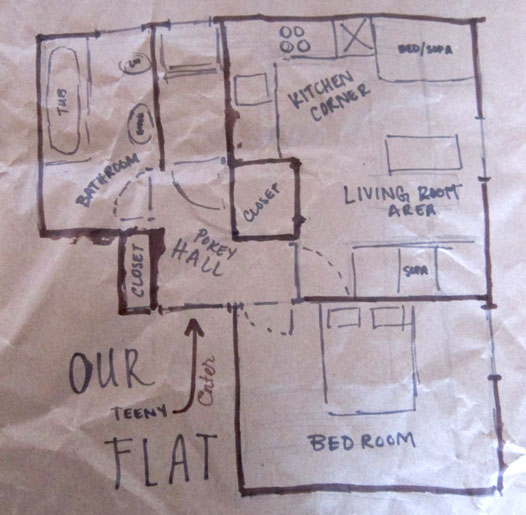 It's not NYC or Hong Kong teeny, but it's quite small for this city of Victorian proportioned tenements.
So tell me, are you guys nesters? Have you ever been nomadic and craved more roots, or vice versa?
—-
Dear Cath,
I can't believe that we are even further apart this weekend. Denver and Bordeaux are roughly 5,000 (FIVE THOUSAND?!) miles apart. I can totally tell too — there's more of a tug. No me gusta. I will drown my sorrows in wine — oh wait, I'm not drinking. Gah! Croissants? Nope those are not gluten free. I'll just have to make do feeding my eyeballs with French architecture and pretend you are looking at somewhere similar? Bordeaux and Denver are a lot alike — said nobody ever. Wah wah.
Probably by the time you read this, we'll be wrapping up our last evening in Bordeaux and you'll be wrapping up your wedding weekend. I hope you and Troy are having a wonderful time. Tell me all about it.
Love and Wine-fumed kisses,
Lar