The Edinburgh Fringe Festival was fantastic and the Edinburgh International Festival was lovely, but I was the most excited to go to the Edinburgh Book Festival when I was across the pond visiting Lar. Why? Because I always love the Decatur Book Festival, which is next weekend (yippy!), and Edinburgh is my favorite city, so how could the Edinburgh Book Festival not be amazing?!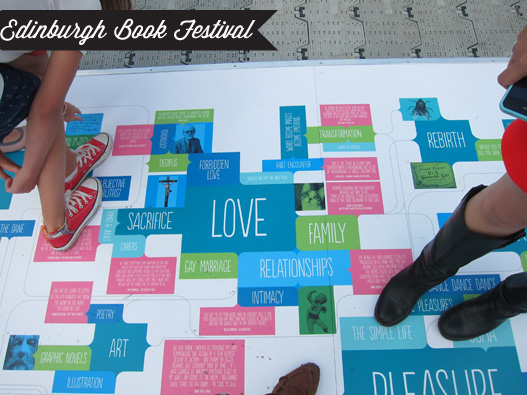 I was not disappointed! The festival hosts 800 authors and writers for two weeks in Edinburgh's New Town and it's glorious. There are multiple tented author venues, two giant book store tents – one just for kids, a courtyard with literary deck chairs, and a cafe at every venue.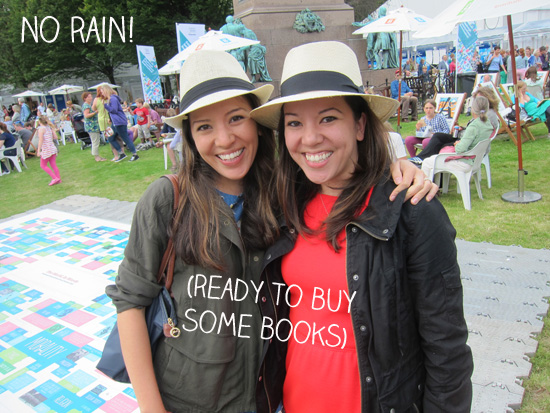 Lar and I were like kids in a candy store. We spent some time walking around, checking out the festival – including walking on the giant wordle platform in the courtyard.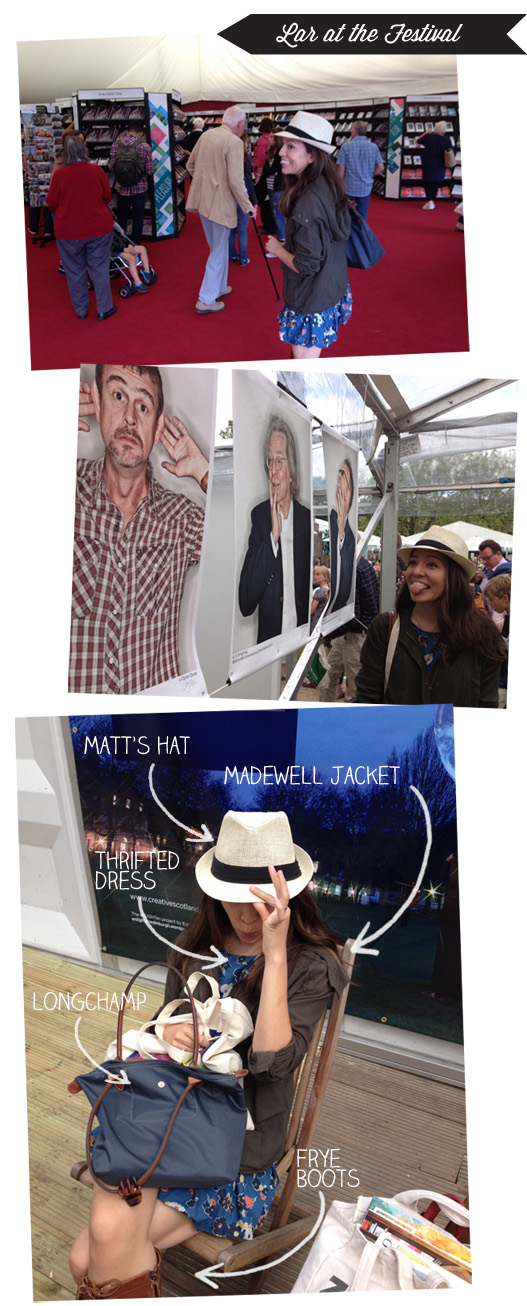 We both walked away with four books each – some of them were free thanks to The Guardian book swap. I can't remember all the books that Lar got, but here's my list:
1.) I had to buy an Alexandar McCall Smith book being in Edinburgh and all, so I got this one.
2.) Lar encouraged me to purchase this novel and I'm so glad she did. I read it in 5 hours during my flight back home and already want to reread it.
3.) Got this book for free at the book swap. I'm still reading it and plan on leaving it at a local cafe when I'm done.
4.) I had to get this cute picture book for Troy.
There's something about holding a stack of new books that makes me feel so rich – more so than clothes and home goods combined.

Lar and I were too cheap to go see any of the authors at £10 a pop, but felt we got our literary fill and spent the rest of the day lugging around our books in our Edinburgh Book Festival tote bags. *sigh* It was wonderful!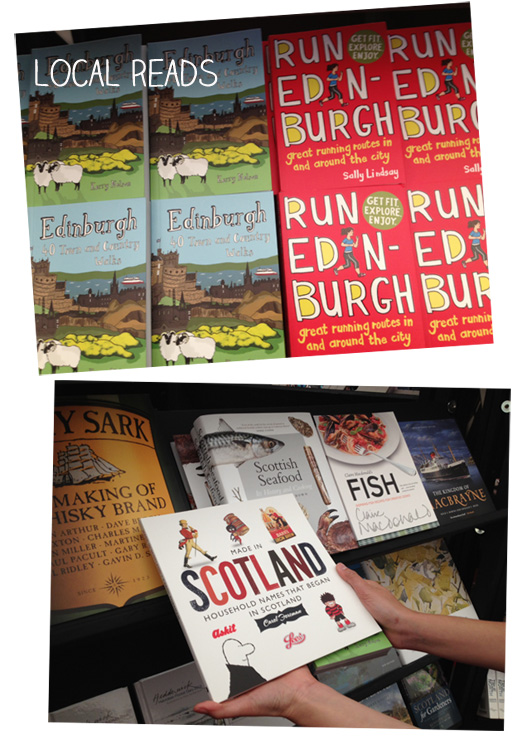 _________
Dearest Lar,
I'm so happy we got to experience the Edinburgh Book Festival together and really, really wish you could come Atlanta next weekend for the Decatur Book Festival. You're going to miss funnel cake!
Have you read all of your books yet? Did you ever go back to the book swap and leave one of your books? I really enjoyed This is Life and want to read more by Dan Rhodes.
So glad we got to Skype today – it always puts me in the best mood

xoxo, Cath