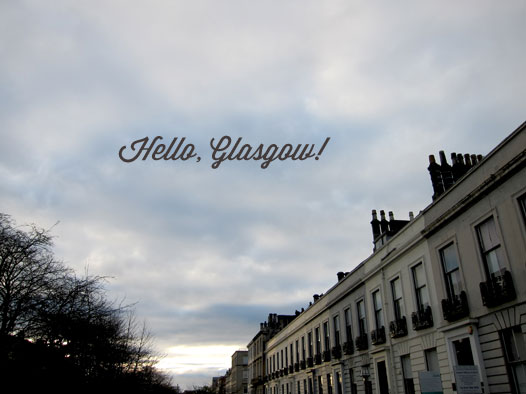 Glasgow feels like another world compared to Edinburgh, but it's just a short hour train ride from our flat. It's the grittier, younger (as in Industrial Revolution versus Edi's medieval), bigger, less expensive (yahoo!), rainier (I know), but warmer (usually — it's all relative) and flatter city. It has the majestic River Clyde running through its heart and delicious food on almost every corner. Matt and I were just there for the weekend but are smitten, so if you have 48 hours in Glasgow, this is what we recommend:
1) Do something arty. There are museums, galleries and house tours galore. Might I suggest House for an Art Lover, designed by Charles Renne Mackintosh in 1901. At £4.50 — that includes the audio tour — it's a steal-of-a-deal. Yes, audio tour. We are wild and crazy when we city hop.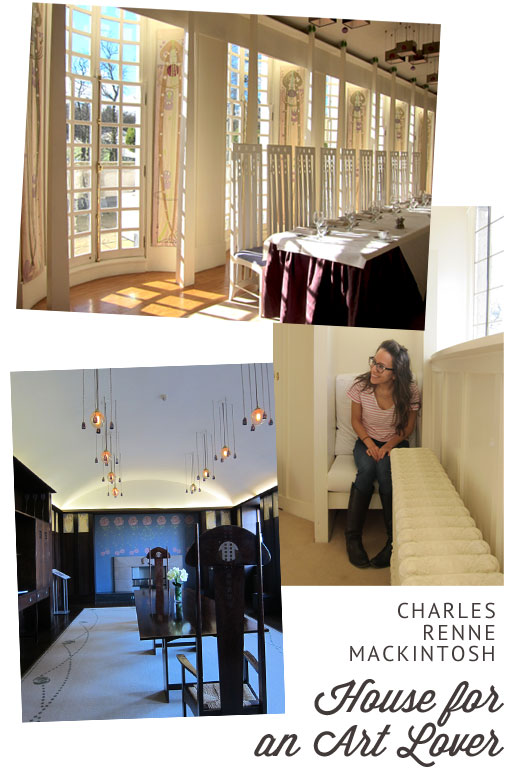 2) Take a wee stroll through the city and hit up some of the beautiful parks. We went through Kelvingrove to get to Byres Road — home to all things delicious.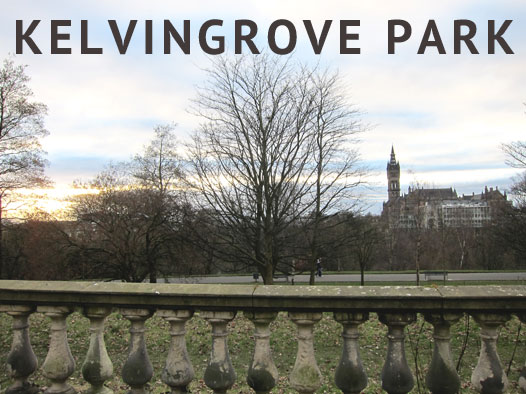 3) Shopping. Since moving to Scotland I've put the kabash on my spending habits, but I've been saving my pennies (pences?) for a trip to Cos. Glasgow seems to have at least twice the number of high street shops that Edinburgh does.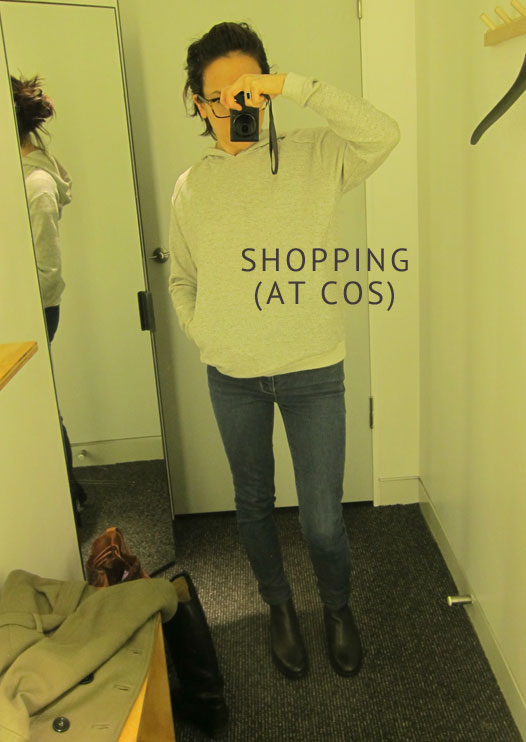 4) Riding the subway! Edinburgh's bus system is brilliant, but I miss subterranean public transport. Glasgow's is like a mini London tube — it just runs in a circle (you can't make a mistake regardless of where you want to go) and is known as Clockwork Orange (it's round and its branding is orange).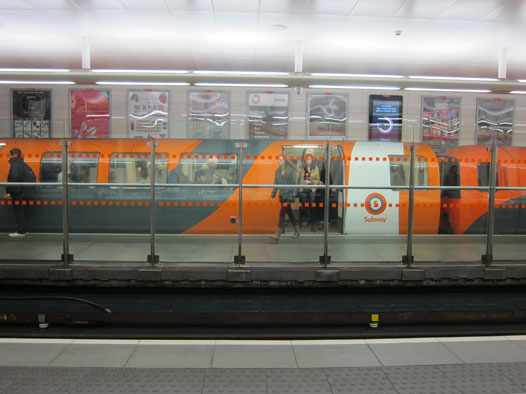 5) Eat delicious food! Our new favorite restaurant? Hanoi Bike Shop (yup, it's a restaurant). The most delicious Vietnamese food I've ever had. We loved it so much we had dinner and brunch there (15 hours apart).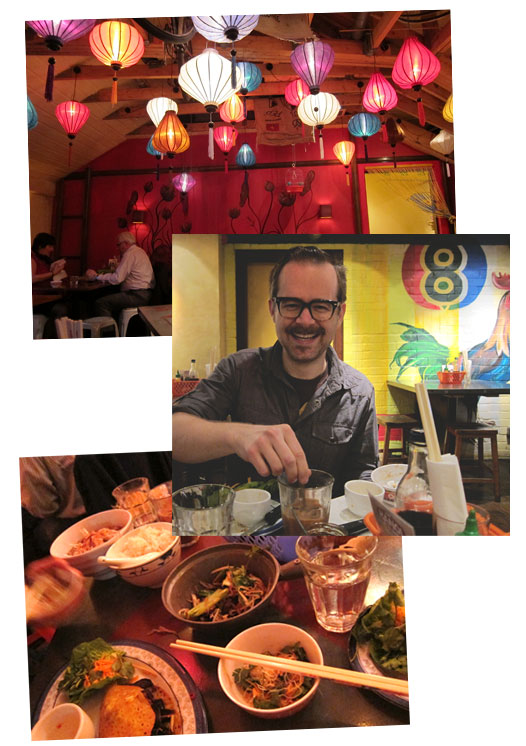 ——
Cath,
I can't believe you've never been to Glasgow! I think you would love it because it feels like Edi is to Washington as Glasgow is to New York — and you loves New York! People are also much friendlier (again — fits the analogy!) and warmer — it made me miss the ATL. Strangers never come up to you in Edinburgh, but in Glasgow we had people start conversations with us in elevators (gasp!), at restaurants, on the street! We have been so Edinburghified we both just kind of blinked at people.
Next time you are in Scotland, we'll go together okay? Save your pences for Cos! Do you see the boots in the pic? They are heavenly!
Miss you terribly terribly mucho.
Your Banh Mi-ified Sis,
Lar