Hi luvs!
Thank you to everyone who commented on Lar's last post. We're excited to take AsianCajuns in a slightly different direction and I suppose it goes without saying that I'm over the moon that my twin sis/bestie is moving back stateside.
We'll start making the blog transition over the summer and we hope you like it!
____________
I wanted to do a quick post on my love for golden jewelry. It's kind of become a little bit of an obsession. And keep in mind I'm talking about golden jewelry and not jewelry made of gold- I'm not rolling in money, folks!
Last weekend I stopped by the Root City Market pop up in Decatur and bought three more rings to add to my collection from Melting Sun Apparel – 3 for $9!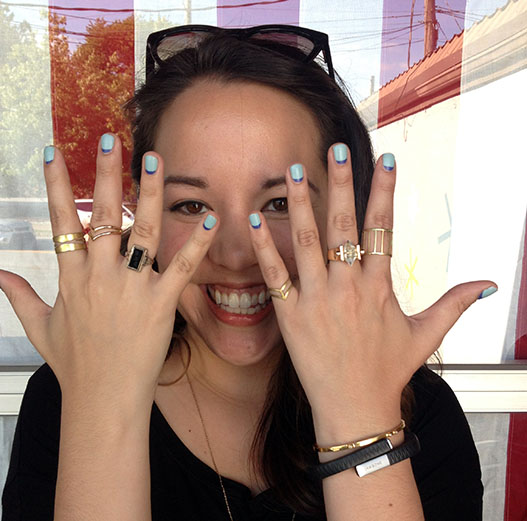 Rings from left to right: Melting Sun Apparel, Squash Blossom Boutique, Agnes Scott College Ring, Melting Sun Apparel, Top Shop (mentioned here), Melting Sun Apparel. And for those of you who are interested, I'm wearing these on my nails.
I also recently bought this golden necklace (below) from Boutique Karma – a locally owned shop in Decatur, GA – for only $20.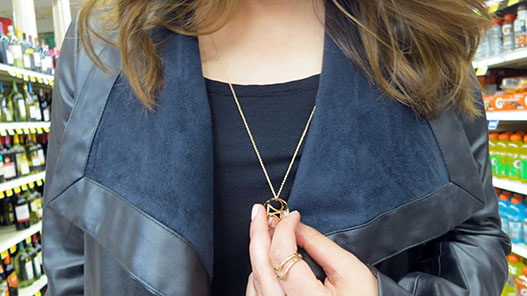 I know the golden trend is nothing new – it might even be a little passé. What's next? Rose gold? Silver – even though it feels so 90s/00s now?! Either way, I'm sticking to gold for now. Any other gold/golden jewelry fans out there?