Dearest Lar,
I think almost everyone gets the post-Christmas blues. I'm jealous the Brits celebrate Boxing Day because it puts off the inevitable depression for a day.
However, this year I didn't feel as bluesy and I think that's because my expectations for Christmas weren't as high as they normally are. That sounds terrible, but it really wasn't bad! You and Matt didn't come home for Christmas and we didn't do presents this year so everything was very low key, but in a really nice, relaxing, decompressing kind of way.
Anywho, I'm rambling. What also helped stave off my post-Christmas blues was an evening hanging out with Brie and Ali. The day after Christmas (a.k.a your Boxing Day), Brie, Ali and I got together to have a girls night in and try out some Jamberry nail decals.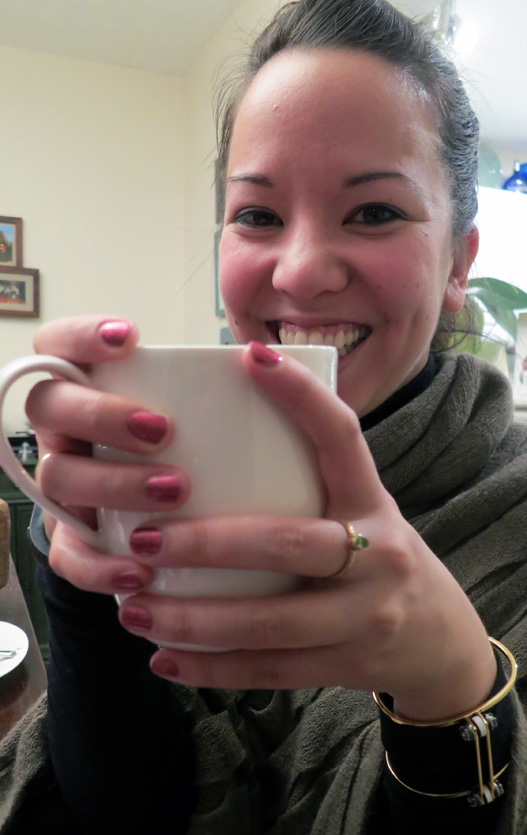 (Recognize the ring you got me in London! It's one of my all time favorites. And Thom got me the beautiful J. Crew bracelet)
I've always liked nail decals – like the ones that you just had on your nails for the holidays. And I always figured Jamberries were like all the other nail decals out there. So it took me a while to jump on the Jamberry bandwagon, but I'm so glad I did. Why? 1.) Because they're affordable. One $15 sheet of decals will give you at least 4 manis or 2 manis and 2 pedis or 3 manis and 1 pedi, you get the idea. 2.) They last as long as other decals, but you can remove them with a good soak in olive oil – no acetone needed. 3.) Jamberries are made in the states, and 4.) It's a company started by women. Woohoo!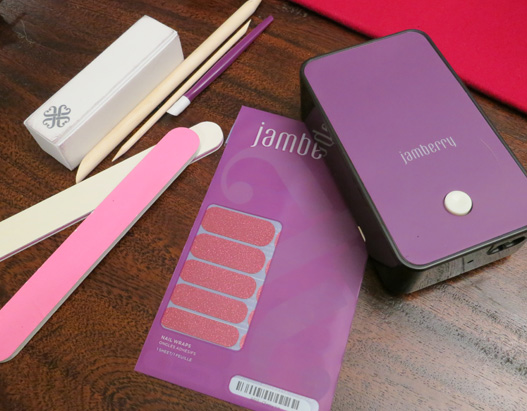 Brie and Ali are both Jamberry consultants so they have all the fancy Jamberry tools (above), but as long as you have a file, buffer, an orange stick, nail scissors and a heating tool of some sort (heater, hair dryer etc.) you don't need to buy anything other than your Jamberry sheet, which looks like this: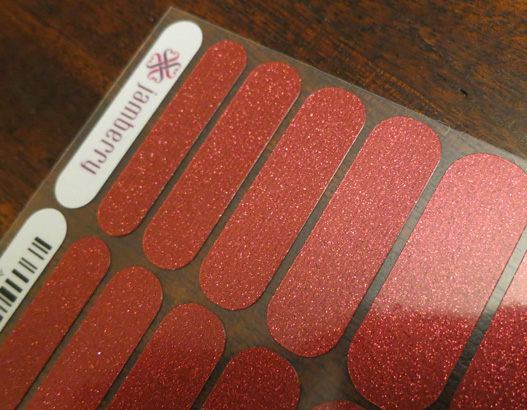 This color is called Cherry Ice. It's actually more raspberry than cherry and I love it. Perfect for the holiday season. You apply them by snipping them to size, heating them up, and placing them on your nails. Here are the official application guidelines and here's a video I found that was super helpful when I was first trying them out.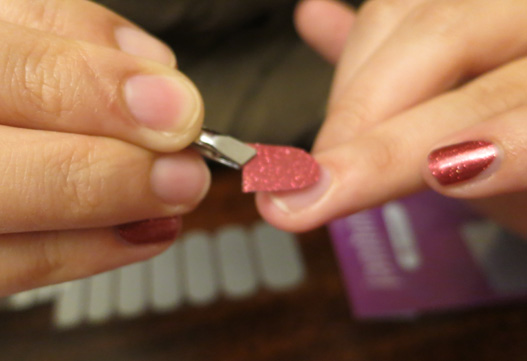 It definitely takes a bit longer than just painting your nails – especially if you're a newbie like me – but the results are worth it. I've had these on since last Friday and they still look brand new.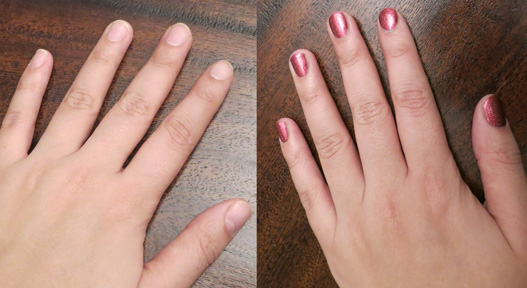 There are a million, bah-jillion different designs that you can check out here (that's the link to Brie's Jamberry site). I love all the fun patterned ones, but they're just not me. I'm more of a solid or subtle pattern girl. The next ones I want to try are these nude beauties or these geometric ones.
As I've gotten older I've become less interested in having trendy, fashionable clothes and more interested in cultivating a wardrobe. My closet is slowly becoming more pared down with blacks and grays, which sounds drab (and probably is), but it makes me happy. Because of all that simplifying, I like having a little bit of sparkle or something of interest either on my nails (hello, Jamberries!) or fingers (delicate, gold rings are my thing at the moment – tempted to get these when I magically have more money).
Next time we're together, whether it's in Atlanta or Edinburgh, let's have a Jamberry session with a cuppa – and maybe some cake. Unlike going to get a mani or doing one at home, you can actually EAT while applying Jamberries because there's no drying required. I probably should have mentioned that first because that's the biggest selling point for me – eat while you apply nail decals! 😉 Best. Thing. Ever.
So tell me, what are you doing to beat the post-Christmas blues? I hope you're not just spending your days off doing work.
Can't wait to hear about your lovely New Years Eve dinner you have planned!
xoxo, Cath
PS: Brie has tons of info and fun posts about Jamberry on her Facebook page.