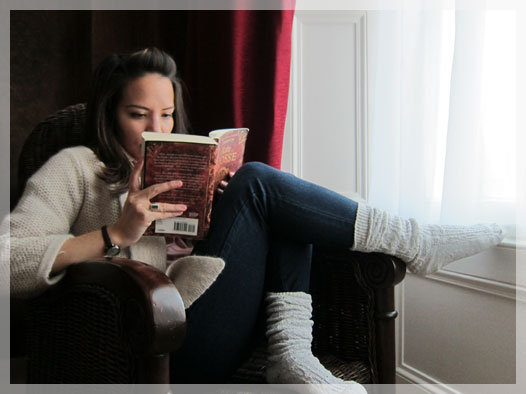 In the states we have Salvation Army and Good Will. The UK has Oxfam, Cancer Research, British Heart Foundation, Red Cross, Save the Children, Cancer Lung Research, Barnardos. . .
Our neighborhood (and many others in Edinburgh) are swarming with charity shops — it's wonderful! When I first moved here, I imagined that charity shops were full of beautiful old tea sets, silk scarves, and gorgeous vintage clothes for a couple of pounds. It's not quite that charming. Most of the clothes are just a few years old from Marks and Sparks or H&M, and the tea sets are from the 1980s, not the 1880s, but they are still such wonderful places to shop.
For instance, that sweater I'm wearing in the top photo is lovely and soft angora that I got for £3 ($4.75-ish). Nice, eh? The novel is also from a charity shop for just £1 ($1.65-ish). Cheaper than most used book stores I've been to.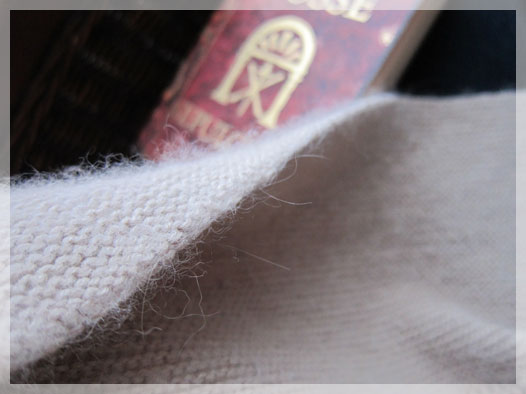 We've also bought quite a few baskets for about 10p (15 cents) each — much cheaper than the mecca-of-cheap Ikea! One basket houses our keys and is protected by Matt's tweed hats: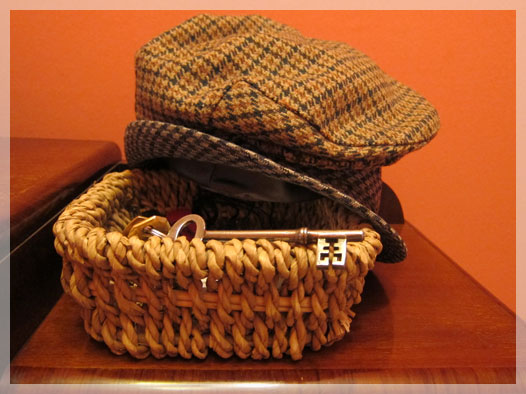 The other holds our onions, watched over by Jamie Oliver (recipe book also found in a charity shop):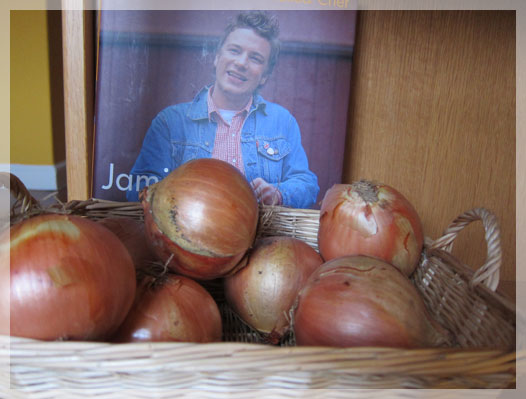 Once in a while you find the odd little gem, like this illustrated book from the 1950s about the British countryside: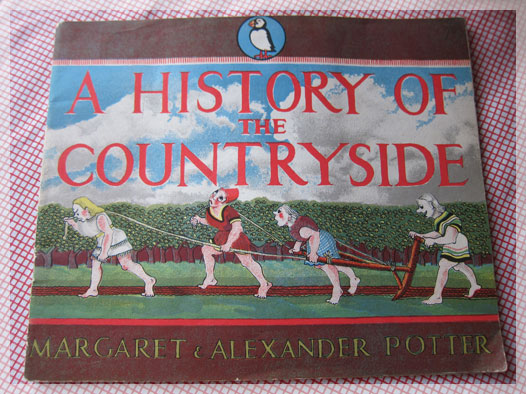 The illustrations are a little strange (adds to the charm, right?) but I hope Graham W. Reid enjoyed them in 1949-50. Well done, Graham: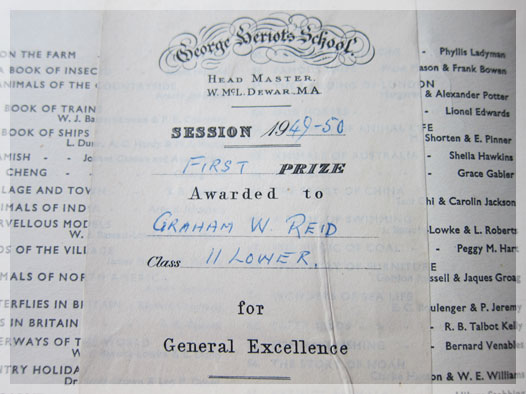 Shopping at these charity shops kind of makes up for our shame at going to Asda/Walmart on a weekly basis, right?
—-
Dearest Kitcath,
I was trying to remember and I don't think we went to the charity shops that often when we lived here 8 years ago. I know you lived right by all those ones on S. Clerk street, but I think we would only pop in once and a while. I can't think of a single thing I have from them, in fact! I feel kind of shame-faced that I always trotted down to Armstrongs or just the high street shops. We'll definitely go to the ones by my flat when you are here in a few weeks!
I'm so glad you can buy alcohol on Sundays now. I always thought it strange we couldn't. I still need to make sure we have our fridge stocked for you and Troy when you guys get here!
LOVES,
Larbar