This post is a little late – whoops! Trick-or-treating has ended and Halloween will officially be over in less than an hour. Maybe I should title this post Happy Belated Halloween.
I really wanted to go as a matador this year, but I've been so busy with school work that I didn't get a chance to put together my costume. *Sigh* It would have been so fun wearing leggings with pink tights and carrying around a stuffed animal bull. Maybe next year!
I took this photo on my phone so I could show Lar my new Missoni for Target shoes (thanks Eli!). I'll get a better photo of them later this week.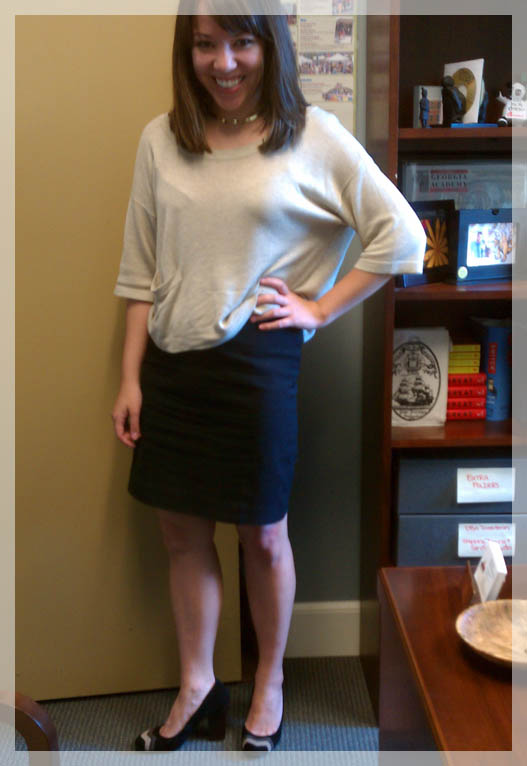 Outfit details: H&M sweater and skirt, Missoni for Target pumps
__
Dear Lar,
Did you have any trick-or-treaters at your flat? We had one – a teenage who wasn't even wearing a costume and just held out his bag without saying anything.
Ah well, at least mom's table top decor got me in the Halloween spirit: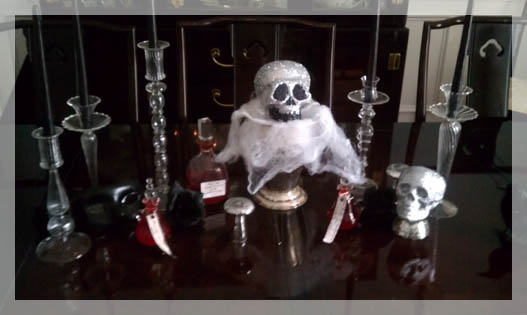 And so did Alison's pumpkin carving party where I made this monocled, mustache guy: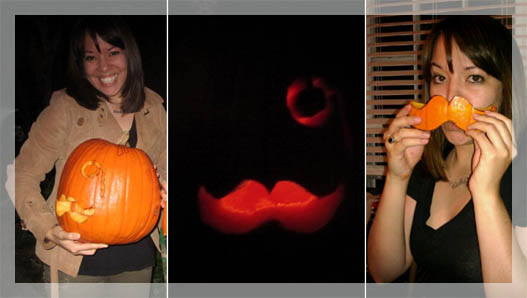 What are your plans for Guy Fawkes Night? I want to see photos!
xoxo,
Cath