We are July 1st bebes! So we hope you guys are having a great day too as we commemorate the moment 27 years ago when the doctor said "oh my god, there's another one."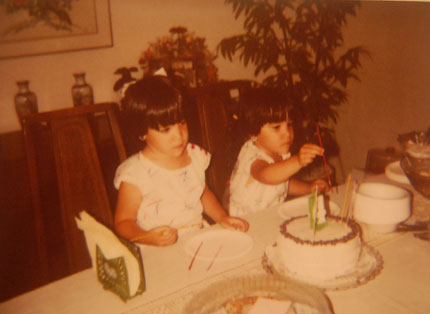 Cath is on the left, I'm on the right. We've always been really into licking the icing off of candles. We also happen to be wearing rompers and blunt cut bangs in this photo- just 23 years ahead of the trend.
Happy July 1st, Lovely Readers!!!