You guys are angels! I'm crediting you all for getting me out of my winter doldrums! After reading all your helpful suggestions of what you would do to stave off the layers of black I've been schlepping around the past couple months, I did it! Colorful tights! Accessories! Sparkle! I really had forgot I had a lot of this in my closet.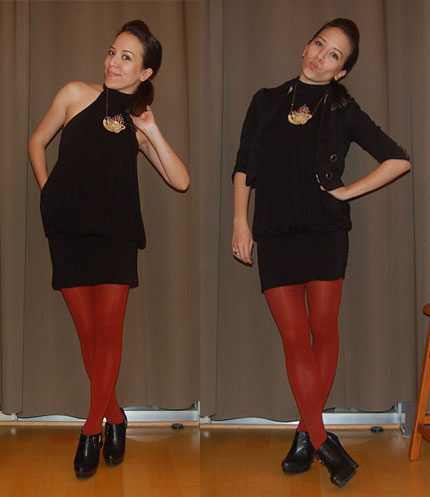 This might be less impressive to some, but Cath and I haven't been shopping in over a month. The last time was at the Decatur Boutique sale. So I shopped in my closet for these two outfits. Above: dress is forever21, H&M Jacket, AA tights, boots from Cherry Bomb (local L5P boutique), necklace from Evolve Boutique (another local boutique by Emory).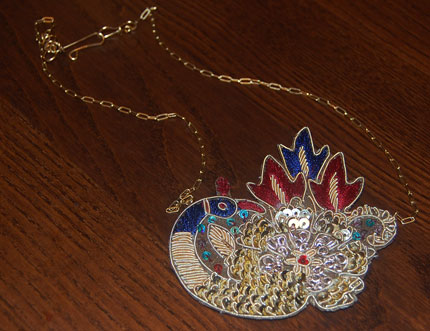 Isn't this necklace gorgeous?! I did buy this at the boutique sale last month from Evolve Boutique. It's refabbed from an Indian sari. I love to think about the history of a reused piece. If a piece of fabric could talk, huh?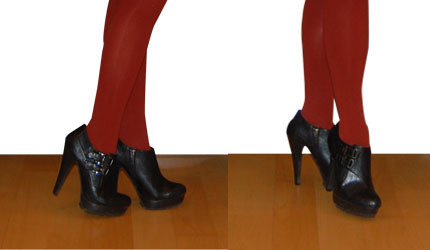 I love the rust color of these tights. I know AA isn't cheap when it comes to their hosiery, but they are really soft and fairly durable.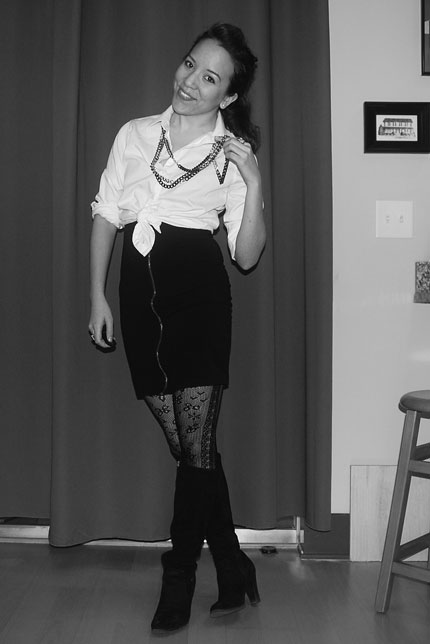 Now I loooove these tights. They are lacy, but not itchy. I got them at Rockit boutique in Decatur, but they are by Look from London and sold online.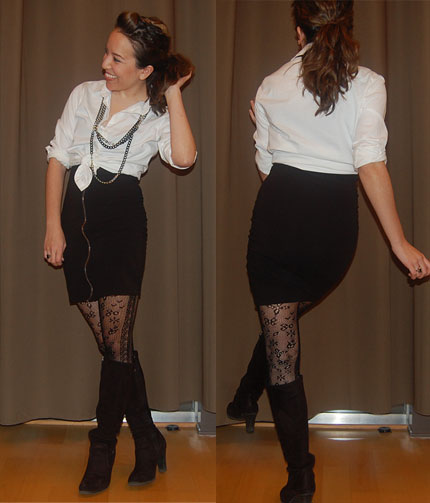 Everything else in this outfit is anywhere from one year to five years old.
So what do you have planned for the weekend? A little closet shopping? I think I might do more now that this week's shopping "trip" was so successful. Thanks again for all your help with the fashion doldrums! This is just another lovely perk to blogging- fantastic advice from fellow fashionistas/os.