Some of you may have heard that we like (okay, love) Lady Gaga. For example here, here and here. And this past Monday night we got to see her live at the Fox Theater downtown – woot! Needless to say, the Haus of Gaga put on an amazing show.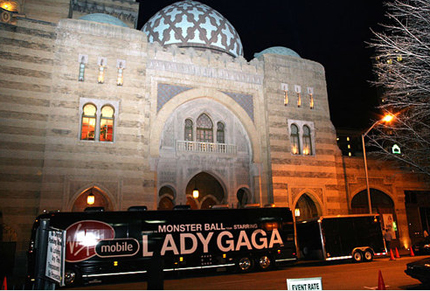 Photo courtesy of the AJC.
I wasn't crazy about the openers, but Gaga's two-hour long show didn't disappoint.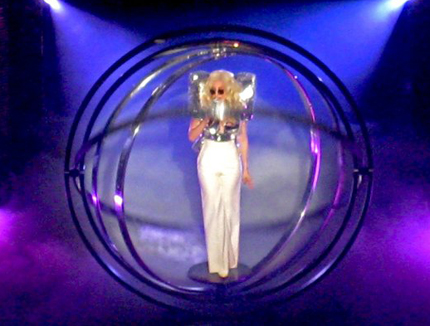 The outfit above was one of my favorites. To sum up her wardrobe: cone bras, sequins, light-up blazers, lots of skin, leotards and a giant feather collar. Her dancers were awesome and Lar and I loved her performance art videoes in between songs.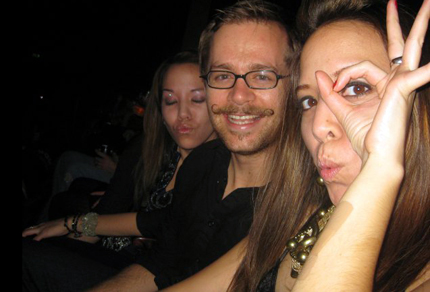 Me, Matt and Lar.
Lar and I forgot our camera so we didn't take outfit photos, but rest assured we wore plenty of glitter and shiny bobbles. It was fun seeing other Lady Gaga fans all dressed up. We saw a couple of Bad Romance-inspired crown heads and two girls totally rocking the leotard with fishnets look.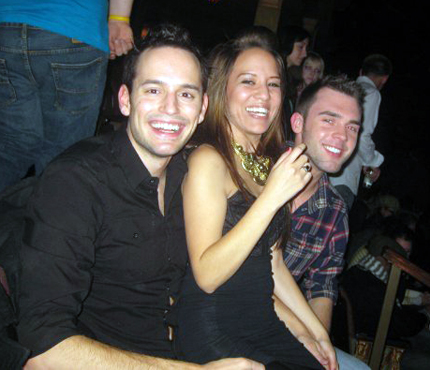 Nate, Lar and Mike.
After the concert we headed over to Blakes in midtown and ended the night with a trip to Waffle House. All in all, a perfect Gaga-licious night.
(All other photos courtsey of Nate the Great)